Guests

10

Cabins

5

Model

Cat

Year Built

2018
Additional Rate Information
Additional Rate Information
Charter Rates Per Week
| | | |
| --- | --- | --- |
| July & August | Plus Expenses | €21,900/week |
| June & September | Plus Expenses | €20,600/week |
| October to May | Plus Expenses | €15,500/week |
Additional Rate Information
Summer 2022 Weekly Rates:
High season (July – August): €21.900 plus VAT 12% & APA 25%
Mid-season (June & September) €20.600 plus VAT 12% & APA 25%
Low season (rest months): €15.500 plus VAT 12% & APA 25%
Location Details
Summer Area: Greece
Winter Area: Greece
Captain Adam Apostolopoulos
Chef Dionisis Michailovits
Dionisis is amazing both in culinary skills and personality. He has worked several years abroad (France and England) and now has expanded his horizons into the deep blue sea. His meat and seafood dishes are savored by many guests. He is a master of "smoothies"! He has a calm disposition and he is always there to share his recipes. He is great with children.
Deckhand: Stefanos Drampoukakis
Stefanos is 21 years old and is from the beautiful town of Chania on the island of Crete. With a love of the sea, he started sailing and holds certification in both commercial pleasure craft and sailing yachts. His technical and electrical knowledge along with boat systems and equipment are perfect for the yachting world.
Now living in Piraeus, he enjoys working out, walking, and spending time with friends. In joining the crew of Boom, he's looking forward to welcoming guests and offering them the best possible charter experience!
Languages: Greek and English (fluent)
| | | | | |
| --- | --- | --- | --- | --- |
| Captain | Adam Apostolopoulos | Stockholm Sweden | 1972 | Languages: Greek and English (fluent) |
| Crew | Dionisis Michailovits | Greek | | |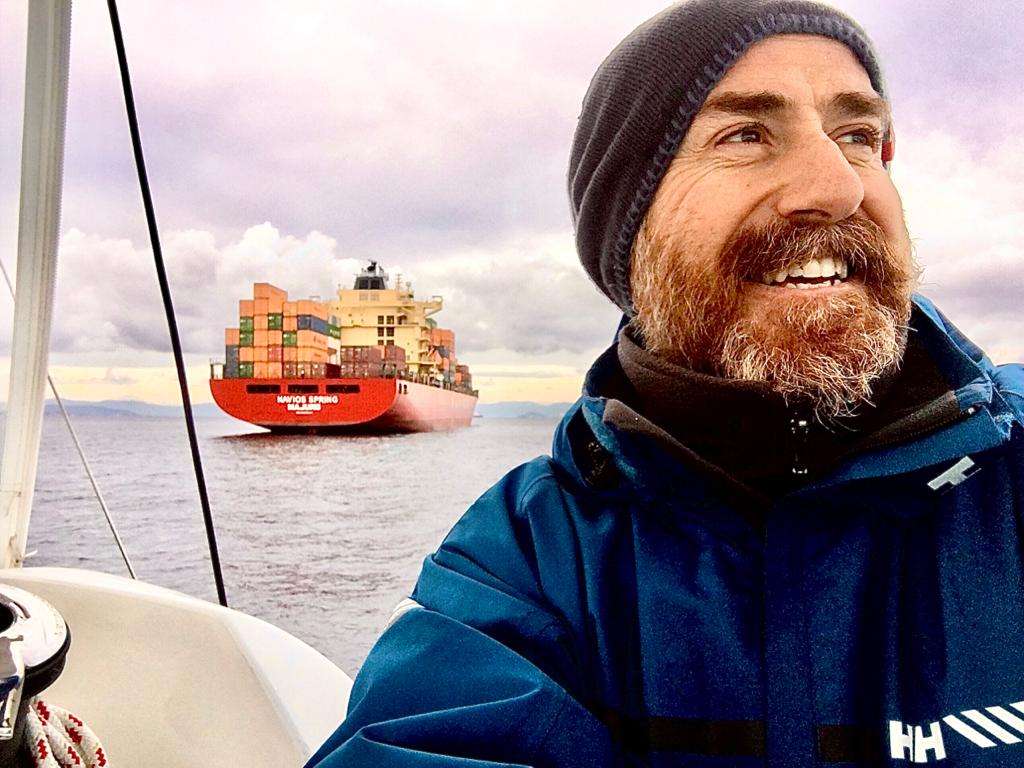 Captain
Adam Apostolopoulos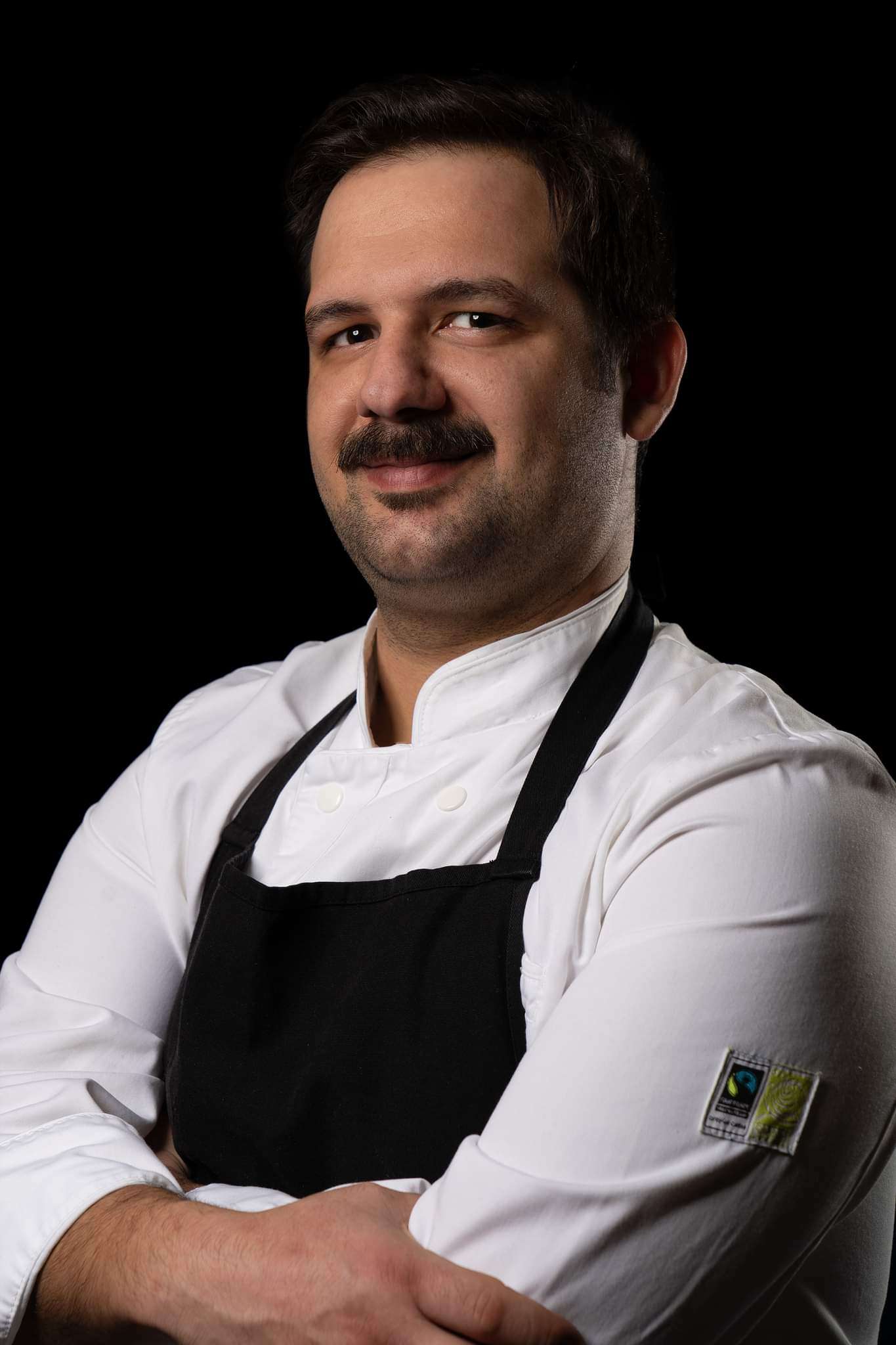 Chef
Dionisis Michailovits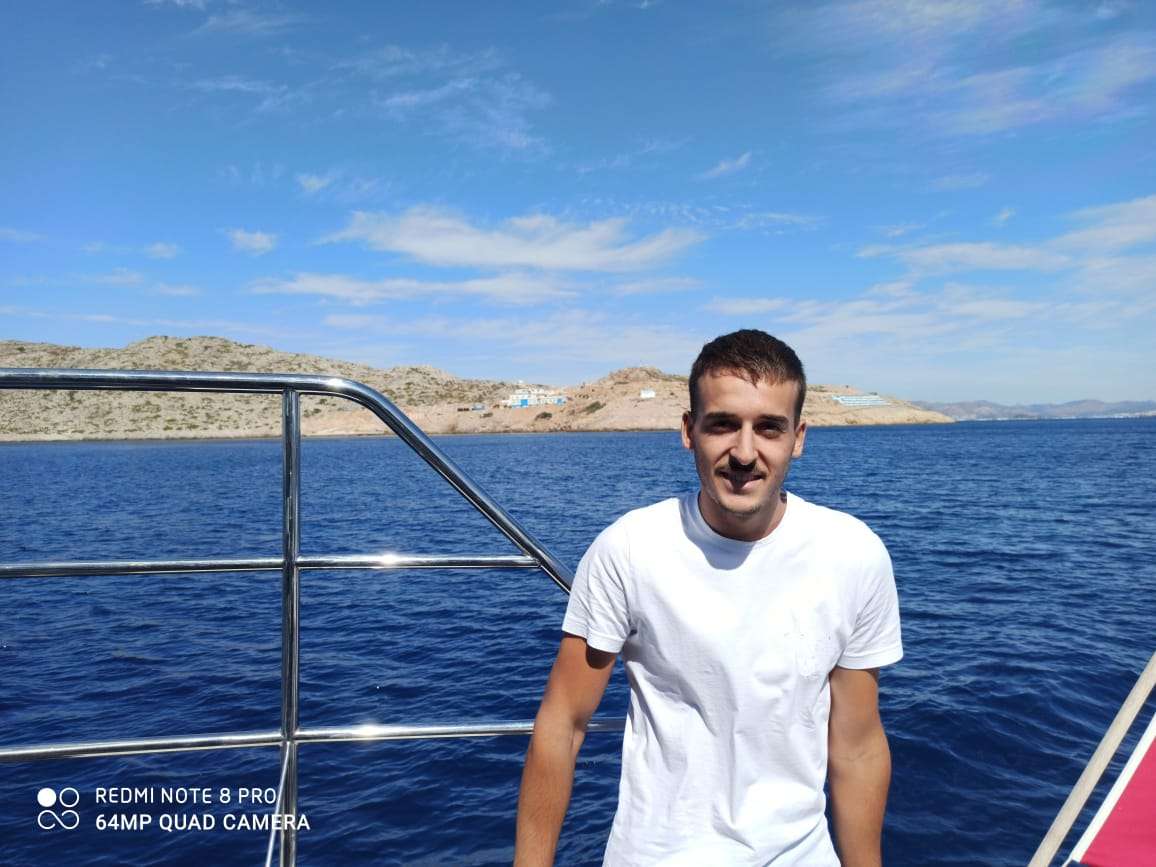 Deckhand
Stefanos Drampoukakis
Ammenities
Generator
ONAN GENSET 17.5kVA 220V/50Hz
Leisure
Dinghy
HIGHFIELD Delux 15.09 ft.
Other Specs
Engines
2 x 110HP Yanmar 4JH4 - 110
Scuba Onboard
Yacht offers Rendezvous Diving only
Breakfast
Tea, infusions, coffee, fresh juices, smoothies, milk different types, bread and toasts, Greek yoghurt, cereals, fresh fruits, honey, marmalades(jam), tahini and other spreads, cheese and cold cuts different types, eggs all types, tomatoes, cucumber, avocados, pancakes, crepes, viennoiserie different types, cakes and sweet and savory pies
1st Day
Lunch
Beetroot salad with capers and orange vinaigrette                                                                                                        Eggplants stuffed with onions and garlic                                                                                                                          Chicken drumsticks with Jasmine rice
Dinner
Spinach salad with radish and mustard vinaigrette                                                                                                        Zucchini and carrots sauté with cumin seeds                                                                                                                    Swordfish with green olives sauce and linguini
2nd Day
Lunch
Black eyed peas salad with peppers and lemon vinaigrette                                                                                              Tzatziki                                                                                                                                                                             Half lamb with Greek herbs and roasted potatoes
Dinner
Greek salad                                                                                                                                                                        Traditional Greek crunchy cornmeal pie with fresh greens and herbs                                                                              Shrimps with smoked paprika sauce
3rd Day
Lunch
Mushroom and corn salad with dry figs
Chickpeas baked in the oven with rosemary
Chicken livers glazed with balsamic vinegar
Dinner
Fennel salad with red onions and ginger vinaigrette
Jacket sweet potatoes                                                                                                                                                      Fresh fish from local fishermen with thyme and lime
4th Day
Lunch
Lentils salad with cherry tomatoes and smoked cheese
Orzo with pumpkin
Calamari sauté with aioli sauce
Dinner
Lettuce salad with celery and tahini vinaigrette
Couscous with veggies
Greek traditional meatballs with tomato sauce (soutzoukakia)
5th Day
Lunch
Rocket salad with nectarine and Talagani grilled cheese
Buckwheat with fresh onions and anchovy
Cod en papillote with green beans
Dinner
Quinoa salad with avocados and gherkins
Feta cheese pie with spearmint (Tiropita)
Osso bucco with tomato sauce and basil leaves
6th Day
Lunch
Potato salad with estragon and cashew nuts
Smoked eggplant puree
Salt crusted sea bass with coriander seeds
Dinner
Fusilli pasta salad with cucumber, pickled peppers and Katiki cheese
Green peas a la Francaise
Chicken filet with pumpkin seed oil
7th Day
Lunch
Greek cabbage salad (Politiki)
Fried Gnocchi
Mousaka with eggplants, potatoes and minced beef
Dinner
Greek (Cretan) Dakos-salad
Chickpea fritters
Tuna skewers with guacamole
Desserts
Chocolate tart, Millefeuilles, Cheesecake, Brownies, Tiramisu, Greek yoghurt with sour cherries or honey, Fruit salad, Pavlova, crème brulee, Greek traditional desserts
*If you have a food allergy or a special dietary requirement please inform the Chef
*All kinds of Greek traditional plates can be cooked                                                                                                        *Fresh fish from local fishermen depends on the weather and the catch
Ed Hamilton & Co. endeavors to provide the most up-to-date yacht information, availability and rate details, however, all information published on this site is subject to change without notice. Please contact us for the most current yacht information, availability and rate details.