Guests

8

Cabins

4

Model

Cat

Year Built

2017
Additional Rate Information
Additional Rate Information
Charter Rates Per Week
| Rate Period | Terms | 2 Guests | 3 Guests | 4 Guests | 5 Guests | 6 Guests | 7 Guests | 8 Guests |
| --- | --- | --- | --- | --- | --- | --- | --- | --- |
| Winter 2021 to 2022 | Inclusive | $23,000 | $23,500 | $24,000 | $24,500 | $25,000 | $25,500 | $26,000 |
| Summer 2022 | Inclusive | $23,000 | $23,500 | $24,000 | $24,500 | $25,000 | $25,500 | $26,000 |
| Winter 2022 to 2023 | Inclusive | $23,000 | $23,500 | $24,000 | $24,500 | $25,000 | $25,500 | $26,000 |
Additional Rate Information
GENERAL NOTES:
LESS THAN 7 NIGHT CHARTERS: For 6 nights divide by 7N X 6N. For less than 6 nights, divide by 6N X number of nights.
MINIMUM NIGHTS: 6 inquire for less
BVI PORT FEE: Add $400 each end for BVI ports other than West End or Jost
If cruising area includes BVI, rates are PLUS permits, licenses and fees which are to be paid by client.
****ALTERNATE CHEF WILL BE ABOARD: April 21-24, 2021 / May 15-June 15, 2021
SLEEP ABOARD Sleep aboard the night before charter dates. Available for $200 per cabin per night, with a 3 cabin minimum. Includes snacks, welcome cocktails & continental breakfast. Dinner is to be taken ashore at client expense. EXCLUDES: Christmas and New Year's weeks.
HALF-BOARD OPTION: Includes 7 breakfasts, 4 lunches & 3 dinners, happy hour canapes, standard ships bar and snacks. Other meals ashore at client expense.
2@$22,700 3@$23,050 4@$23,400 5@$23,750 6@$24,100 7@$24,450 8@$24,800
LOCAL FARE OPTION: Includes 7 breakfasts, 5 lunches & 6 dinners, happy hour canapes, standard ships bar and snacks. Other meals ashore at client expense.
2@$22,850 3@$23,275 4@$23,700 5@$24,125 6@$24,550 7@$24,975 8@$25,400
CHRISTMAS/NEW YEARS 2021/2022: 7 night minimum, VIRGIN ISLANDS
CHRISTMAS: 1-8 pax $30,000, must end on or before December 26th
NEW YEARS: 1-8 pax $35,000, December 27th start or later
Location Details
Summer Area: Caribbean Virgin Islands
Winter Area: Caribbean Virgin Islands
Paul Anderson
Captain Paul grew up fishing and hunting in the woods of Wisconsin. After Graduating high school my sense of adventure took over and I left for Florida, where I worked at the Ritz-Carlton in Naples, one of the highest rated 5 star hotels in world. Working at the Ritz taught me the high standards of customer service that I bring with me to yachting. While living in Florida my love of the sea grew, I learned to dive and started taking photography course. After a few years in Florida I left for Chattanooga Tennessee to open a restaurant.
In Tennessee I joined the National Guard serving as a gunner on an Abrams tanks. When not working at my restaurant or training with the Guard I would spend my time hiking through the Smoky Mountains having hiked over 300 miles of the Appalachian trail. After years of working and hiking the sea started calling my name again, I applied for the Marine biology program at the University of the Virgin Islands and moved to the island and purchased my first sailboat an Endeavor 37 2015. During my time At UVI studying marine Biology I was able to intern for Oceans Research in South Africa for a summer working with great white sharks and whales. After graduating I combined my love of the ocean and sailing and started working on yachts traveling from Grenada to Boston.
I can't wait to make you an amazing cocktail and share with you my love of the sea while we are moored in a beautiful bay here in the USVI.
Reid Asaro
Being from Long Island, New York, my first intro to my culinary career was learning fine dining at a French restaurant as a busboy. From there I went on to learn the art of perfecting bagels. Since then, I knew my passion was going to be perfecting food. As an adult, I enrolled in the New England Culinary Institute in Montpelier, Vermont. It showed me that a plate is a canvas and I am the artist. This has really shaped how I provision, prepare, cook and plate my dishes. My mentor, French Master Chef, Michael LeBorgne instilled in me to never stop learning and always thrive for excellence in my food. In my quest as a chef, I have tried everything from casual fare to fine dining, including corporate dining and even being the lunch lady at a local elementary school. In all my experiences, I have found my true calling is in the art I can create. I cannot wait to show our guests what is possible and exceed all their expectations!
| | | | | |
| --- | --- | --- | --- | --- |
| Captain | Paul Anderson | USA | 0 | English |
| Crew | Reid Asaro | USA | | |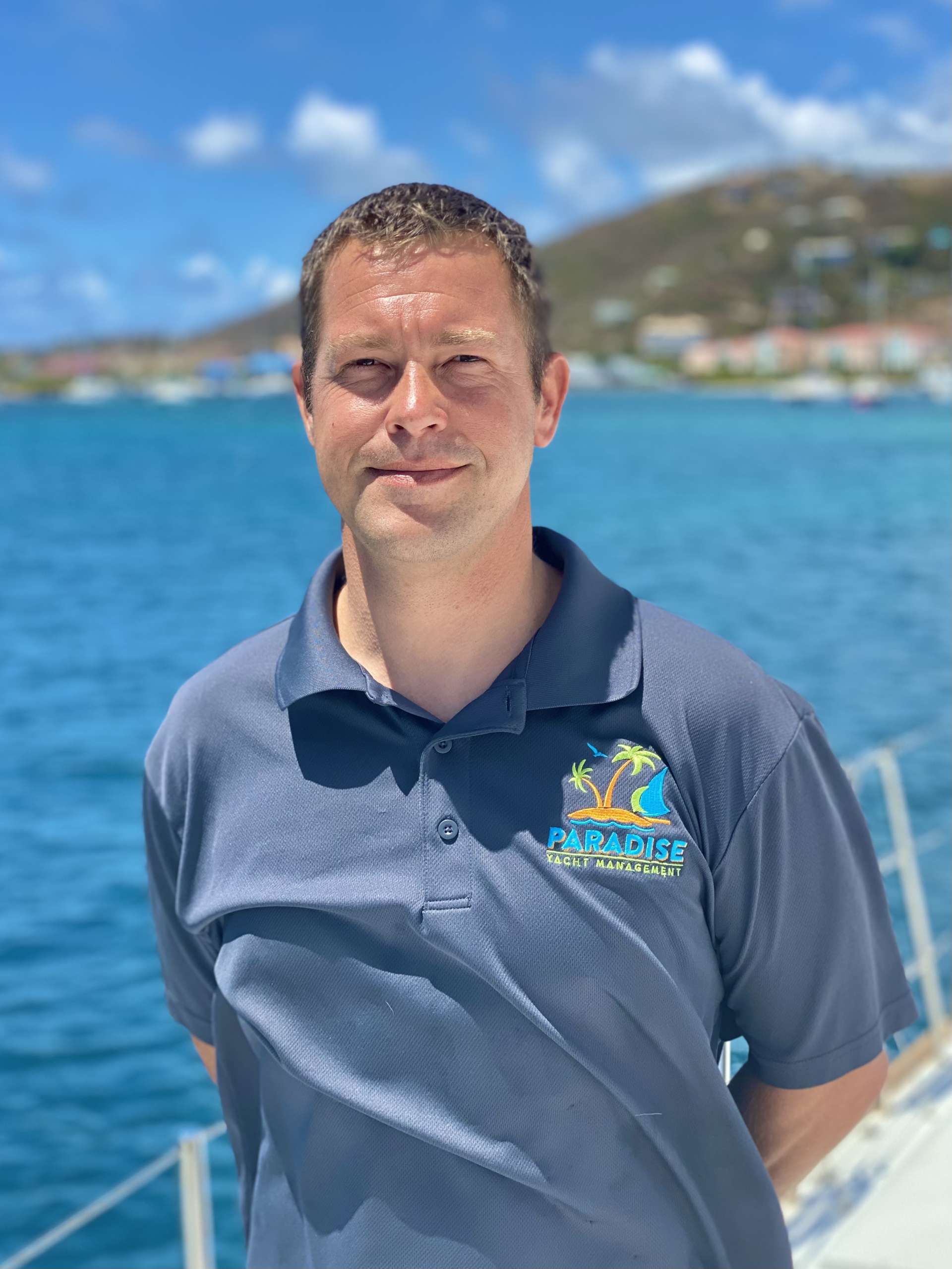 Captain
Captain Paul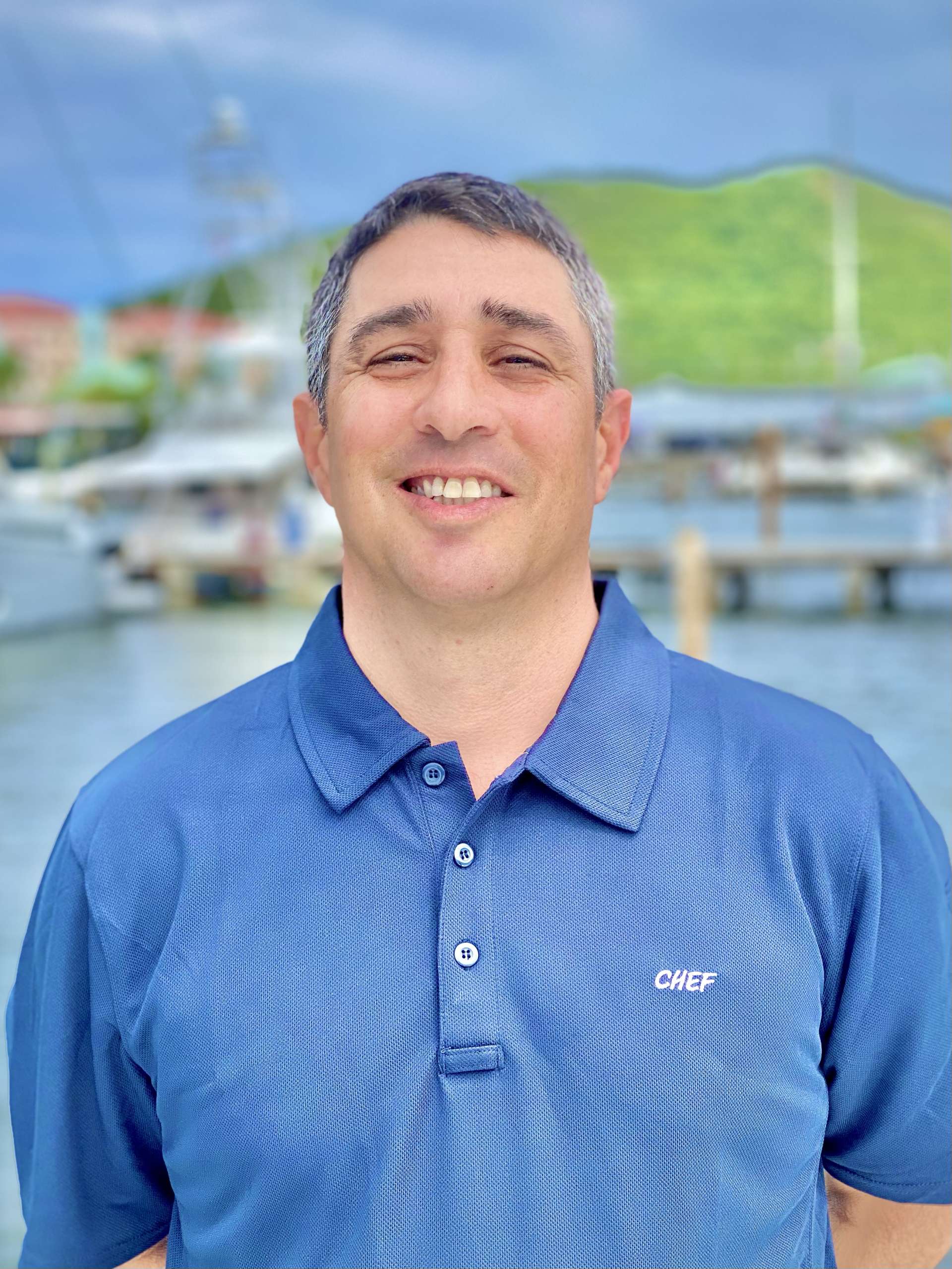 Chef
Chef Reid
Other Specs
Turn Around
48 inquire for 24
Swim Platform
Scoop steps
Boarding Ladder
S/S ladder of scoop steps
Fish Gear Type
Trolling & Castingrolling and
Scuba Onboard
Yacht offers Rendezvous Diving only
Other Toys
Noodles
Floating dock
2 hammocks
A/C in all cabins
Crew use bunk cabin but will move to a different cabin upon request.
BREAKFAST
Breakfast will feature an assortment of fresh fruits, juices, cereals, pastries, yogurt, and granola fruit smoothies, coffee, decaf, and tea
CHEF SCRAMBLE Spinach, mushroom, goat cheese scramble served with truffle breakfast potatoes
AVOCADO TOAST Smashed avocado seasoned with lime, topped with sliced prosciutto, cherry tomatoes, microgreens, sliced radishes, and a poached egg over toasted sourdough bread Garnished with chili flakes and toasted sesame seeds
LOX & BAGELS Thin sliced smoked salmon, whipped cream cheese, capers, sliced tomato, red onion, and a sprinkle of everything bagel seasoning on a toasted bagel.
PANCAKES Extra fluffy buttermilk pancakes topped with whipped maple butter, candied walnuts, and slices of banana. Served with thick cut bacon
HUEVOS RANCHEROS Fried egg served on warm tortillas, smothered in a black bean salsa, queso cotija, avocado and salsa picante, garnished with fresh cilantro
ISLAND FRENCH TOAST Rum-soaked French toast served with warm tropical fruit compote, fresh whipped cream, and breakfast sausage
CLASSIC EGGS FLORENTINE or BENEDICT Poached eggs with sauteed spinach or Canadian bacon on a toasted English muffin covered in a delicious, tangy, and warm hollandaise served with herbed breakfast potatoes
LUNCH
Lunches are fresh and light
FISH TACOS Grilled catch of the day in a soft tortilla with a lime cilantro slaw and a fresh mango Pico de Gallo and salsa picante
BBQ CHICKEN SLIDERS Shredded chicken mixed with mango chipotle BBQ sauce, finished with carmelized onion, blue cheese and slaw served with chips
POKE BOWL Ahi Tuna tossed in a ginger sesame ponzu dressing, with avocado, seaweed salad, cucumber, tomato, and edamame, with rice or mixed greens as a base, finished with furikake and crispy shallots
PRAWN AND AVOCADO PASTA SALAD Island marinated prawns tossed with avocado, tomato, red onion, peppers, and herb dressing mixed with penne pasta served with chevre crostini
CLASSIC CEASAR SALAD Seasoned chicken breast or blackened shrimp on a bed of crisp romaine topped with shaved parmesan, garlic croutons and Caesar dressing
MEDITERRANEAN PLATE Falafel, roasted red pepper hummus and tahini, baba ganoush, and Israeli salad, served with warm pita and a side of couscous
STUFFED BURGER Freshly ground burger stuffed with spinach, tomato and feta on a toasted brioche bun served with arugula salad
TURKEY BACON WRAP Turkey, bacon, avocado, tomato, lettuce, and red onion dressed with buttermilk ranch served with fries or chips
APPETIZERS
ASSORTED CANAPE Chef's choice
SUSHI PLATTER Assorted sushi and sushi rolls, wasabi, ponzu sauce and pickled ginger
NAAN PIZZA Naan bread topped with various fresh ingredients
CHARCUTERIE BOARD Assorted cured meats, various cheeses, olives, pepperoncini, mushrooms, artichoke hearts and crostini
CEVICHI Fresh Caribbean seafood cured in citrus juices, served with toastones
CRUDITES Assorted fruit and raw vegetables served with a dip
BRUSCHETTA Grilled Italian bread served with sundried tomato & kalamata olive tapenade or a classic tomato balsamic
CONCH FRITTERS Fresh fritters with Caribbean dipping sauce
HUMMUS AND PITA PLATE Roasted red pepper hummus served with olive oil and toasted pita points
DINNER
Dinner is an exquisite affair- you can dine in your t-shirt and shorts yet you will be served like royalty. Special attention is paid to creating an elegant table setting on the deck.
SEABASS Miso-sake marinated seabass with a shitake soy glaze served with sesame Bok choy and jasmine rice
DUCK A L' ORANGE Crispy duck breast with an orange gastric served with haricot vert and pomme puree
TUNA Sesame wasabi crusted tuna tataki accompanied by baby spinach salad w/ citrus vinagrette
FILET MIGNON Elegant steak with a shallot and port wine sauce, roasted brussel sprouts and truffle whipped potatoes
TUSCAN CHICKEN Pan seared chicken breast in a creamy Mediterranean sundried tomato sauce accompanied by crispy asiago polenta
SHRIMP SCAMPI Tender succulent shrimp sauteed to perfection in a garlic, olive oil lemon and white wine sauce over linguini served with crusty Italian bread
PORK FILLET Pan seared pork loin medallions with charred greens of broccolini and asparagus finished with whole grain mustard and tarragon butter
LOBSTER Boat caught Grilled Caribbean lobster tail basted with a citrus herb marinade served with coconut Caribbean rice
PASTA SICILIANO Graceful dance of olive oil, garlic, anchovies, and kalamata olives tossed with linguini and finished with shaved parmigiano Reggiano served with crusty Italian bread
HANGER STEAK Seared hanger steak served with a balsamic gastric, charred greens and horseradish whipped potatoes
SEA SCALLOPS Pan seared diver sea scallops, fennel almond salad with a roasted red pepper puree
DESSERT
The entrée is followed by dessert on the deck
CRÈME BRULE
APPLE CRISP WITH VANILLA BEAN ICE CREAM
FUDGE BROWNIE SUNDAE
PUERTO RICAN FLAN WITH CARAMEL SAUCE
TIRAMISU
FRUIT SORBET
NY STYLE CHEESECAKE WITH FRUIT SAUCE
BOOZY CUPCAKES
*Menu can be adjusted for dietary, religious, and ethnic preferences
Ed Hamilton & Co. endeavors to provide the most up-to-date yacht information, availability and rate details, however, all information published on this site is subject to change without notice. Please contact us for the most current yacht information, availability and rate details.