Guests

6

Cabins

3

Model

Cat

Year Built

2009
Additional Rate Information
Additional Rate Information
Charter Rates Per Week
| Rate Period | Terms | 2 Guests | 3 Guests | 4 Guests | 5 Guests | 6 Guests |
| --- | --- | --- | --- | --- | --- | --- |
| Winter 2021 to 2022 | Inclusive | $14,000 | $14,750 | $15,500 | $16,000 | $16,500 |
| Summer 2022 | Inclusive | $14,000 | $14,750 | $15,500 | $16,000 | $16,500 |
| Winter 2022 to 2023 | Inclusive | $14,000 | $14,750 | $15,500 | $16,000 | $16,500 |
Additional Rate Information
GENERAL NOTES:
MINIMUM NIGHTS: 5 inquire for less
48HR turns. Please inquire for 24 hour turns.

***NO USVI ONLY CHARTERS****
Once BVI seaports open, yacht available for USVI-BVI charters
If cruising area includes BVI, rates are PLUS permits, licenses and fees which are to be paid by client.
GRENADINES CHARTER ONLY: JULY-AUGUST 2022
***BABIES WELCOME ABOARD EXTASEA2***
HALF-BOARD OPTION: Includes all breakfasts, 4 lunches & 3 dinners aboard, all other meals ashore at client expense ($150 off pp)
2@$13,700 3@$14,300 4@$14,900 5@15,250 6@$15,600
LOCAL FARE OPTION: Includes all breakfasts, 5 lunches & 6 dinners aboard, all other meals ashore at client expense ($75 off pp)
2@$13,850 3@$14,525 4@$15,200 5@15,625 6@$16,050
CHRISTMAS/NEW YEARS: 4 guest minimum, 7 night minimum
1-4@$17,825 5@$18,400 6@$18,975
Christmas must end by 12/26.
New Year's start 12/27 or later.
Captain Only Rates: Captain only 1-6 guests at $10,000: Includes Captain and First Mate, paper products basic condiments, propane, water, WiFi in the BVI, use of all water toys. Excludes: Food, beverages, ice, fuel, mooring or dock at guests request, customs, port and immigration fees, cruising permits, guests fishing licences, air-fills, airport transfers, shore excursions.
Scuba available on-board @ $50 per person per dive for certified divers.
Location Details
Summer Area: Caribbean Virgin Islands, Caribbean Windwards
Winter Area: Caribbean Virgin Islands
Location Details: Yacht is BVI based.
Grenadines charters available July-August 2022
CREW THRU 11/30/2021:
Warm and friendly, Captain Mike and Chef Lesley Blamey will spoil you with true South African hospitality. From the moment you step aboard, you will feel at home in the comfortable and beautifully appointed Extasea2. They grew up together, in the Sub Tropical coast of KwaZulu Natal, and the ocean and watersports have always been a big part of their life. They traveled extensively meeting new people and making friends around the world, and enjoying the cultures and cuisines of the world, and decided that once they sold their National Transport Company, and the children had graduated and left home they would pursue a more relaxed lifestyle sharing their love of the ocean, water sports, traveling, meeting new people, enjoying their cultures and cuisines and making new friends.
Mike is a qualified RYA Yachtmaster with over 50,000 sea miles under his belt. Together they have sailed and explored the Indian, Atlantic and Pacific Oceans. It gives him great pleasure to assist a total novice in getting up and sailing with a little guidance and encouragement. He is also a qualified Padi Dive Master, and will happily assist certified divers on planning their dives and accompany them as their guide. As an accomplished water-skier, and surfer he will soon have you up and riding on your water sports of choice. He is very competent in maintaining and running all aspects of his yacht. His warm and giving personality, love of life, sense of humor and honesty make him a great captain to sail with. His "generous" barman's skills and great tales will have guests laughing into the night. He's also a great DJ.
Lesley is a certified diver, and with 45000 sea miles logged is also proficient at the helm and in all crew aspects.
A great cook – who's skills in the galley will delight you. Her wonderful cuisine, reflects favored dishes from around world, varied and beautifully presented. A true Piscies, you'll find her in the water as as much as on it. She will happily take you on guided snorkeling safaris, pointing out all the varied corals and fish found in the beautiful Caribbean waters. She is a natural earth mother, who enjoys children, is fun, easy going, helpful and resourceful. She will happily play surrogate "granny" to the kids, keeping them entertained and happy while you enjoy a scuba dive or a visit to one of the fabulous beach bars or restaurants on the islands. From the moment you board EXTASEA 2 she will make you feel relaxed and at home, while making sure your every need is attended to. Mike and Lesley have been happily married for 40 years. Their friendship, respect and happiness together makes them a great team, and they look forward to giving you a holiday of a lifetime.
CREW STARTING 12/01/2021
Gary McKinnon
Gary was first introduced to Catamaran sailing and Scuba Diving on a trip to Madagascar in 1997 – on his brother-in-law, Mike Blamey of ExtaSea2
, yacht Coco d'Mer! The bug bit hard, and since then it was a slow progression to transition from the corporate hospitality industry to yachting full time. Having spent a few successful seasons in the Caribbean in the charter industry, post-Irma has seen Gary continue sailing and improving his skills on many ocean crossing and on all types of vessels. Now a Powerboat and Personal Water Craft Instructor, which complement his Dive Master certification, the theory of becoming a Yachtmaster Ocean is also complete. On the latest Atlantic crossing from Cape Town to Grenada (November '21) Gary has submitted his sighting to RYA to officially become a Yachtmaster Ocean captain. His culinary skills from years of catering experience have not been forgotten and are put to great use in complementing the chef on board. This, together with exceptional Martini's and Margherita's, will make your vacation unforgettable!
Sanne Klippel was born and raised in Holland. She has travelled the world for the last 10 years, working with marine life, learning languages and cultures and growing as an individual. She has lived in Spain, Hungary, Australia, South Africa and the USA and traveled many more places as a volunteer or as traveler. Over time, being on a yacht has become her second nature and she still learns every day. In the year 2020 she sailed over 7000 nautical miles. During all these amazing adventures, she tries to develop herself as a skillful seafarer and is happy to be on the water every day – sailing, surfing, swimming or simply enjoying the ripples of the water. In the galley, she WOW's her guest with culinary inspirations she has drawn on from her extensive travels. Her use of fresh produce translates wonderfully into her creations, and despite being a pescatarian, her healthy balanced, meals have omnivores coming back for more! When you are her guest, she strives to make sure you will have the best experience, and leave as her friend! Get ready to come aboard and live an unforgettable experience.
You will meet them as their guests and leave EXTASEA 2 as their friends.
***BABIES: ExtaSea is happy to have babies aboard!!
****CREW IS FULLY VACCINATED FOR COVID-19****
| | | | | |
| --- | --- | --- | --- | --- |
| Captain | Gary Patrick McKinnon | So. African | 1963 | ENGLISH |
| Crew | Sanne Klippel | Dutch | | |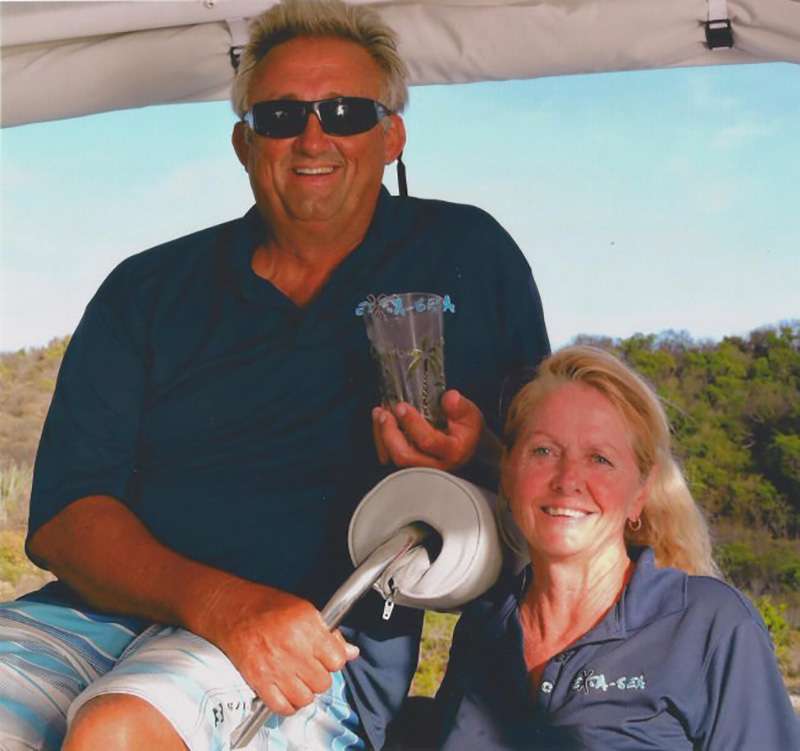 Captain & Chef
Mike and Leslie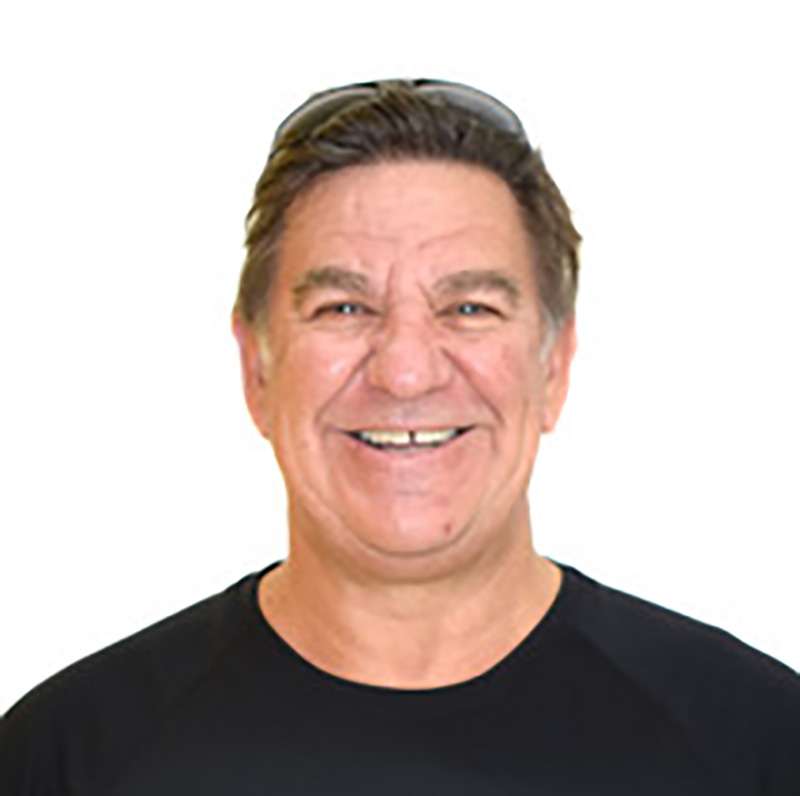 Captain
Gary McKinnon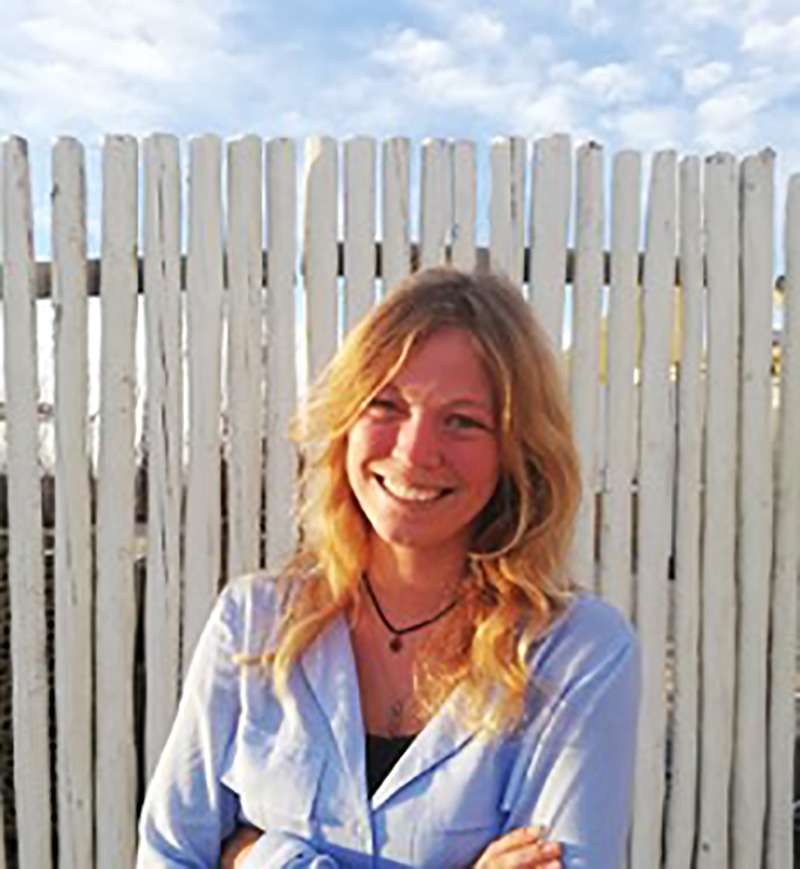 Chef
Sanne Klippel
Leisure
Dinghy
13' center console RIB
Dive Costs
$50 per person per dive for certified divers.
Other Specs
Turn Around
48 hours, 24 inquire
Engines
Yanmar 4JH4E 54hp x 2 Northern Lights 9kw
Water Capacity
211.2 gallons
Green Other
Eco friendly detergents, cleaning products, soaps and shampoos
Other Toys
BBQ
0.53 gallons surfboards
Boogieboard
Kneeboard
Exclusive Dive Platform that can be lowered into water
Stand-Up Paddleboard
Go-Pro 7 for crew use taking photos of guests
QUEEN PORT AFT
QUEEN PORT FWD.
QUEEN STAR FWD.
The food on EXTASEA2 is delicious ; freshly cooked, healthy and well balanced.  Having traveled extensively, Lesley brings you varied and favorite dishes from around the world.
She is able to cater for most dietary requirements, and personally follows a Gluten-Free diet.
All menus are individually planned according to guests  requests and dietary preferences.
This is a small selection of some of her mouth-watering dishes.
BREAKFAST
Served with fresh chilled fruit juice, tea or freshly brewed coffee
fresh fruit platter or smoothie, muesli or cereal with yogurt -served daily with
*Eggs Holandaise with Crispy Bacon on toasted English Muffins
*Banana or Blueberry Pancakes with Honey bacon on the side.
*Scrambled Eggs with Smoked Salmon, fresh dill and grilled tomatoes on Toasted Bagel
*Omelete with your choice of fillings, bacon, herbs, mushrooms, cheese, tomatoes
*continental breakfast: fresh baked muffins,  cold meats, cheeses, pickles, assorted fresh bread, and assorted jams and spreads
LUNCH
light and delicious dishes, we add to and change according to the availability of the freshest seasonal ingredients.
Pan-seared Tuna with a lime pepper crust and wakhami salad
* Spicy Caribbean Pork Tenderloin with sauted potatoes and fresh Island Salad
* Barbecued Grilled Chicken Breasts, Black Bean Salsa with lime aiola served with cheesy quesidias
* Smoked Salmon on a bed of fresh romaine lettuce, Avocado, dill and goats cheese salad with fresh baked bread
*Delicious Asian Steak Salad
* Tortillas. Build your own scrumptious tortilla, a selection of fillings including fish, chicken, beef, tomato salsa, cheese, lettuce, guacamole and sour cream.
SUNDOWNERS 
Captains Cocktail or choose your favorite
Cocktail Specials – Pina Collada, Pain Killer, Dark n Stormy, Bushwacker, Margarita Classic, Caipirina or a 'Virgin' Cocktail which appeals to all ages.
APPETIZERS
Crab Cakes served with mango salad and spicy chutney
*Scallops in brown sage butter
*Grilled bacon wrapped Plantains stuffed with dates
* Spicy Butternut and coconut cream soup
* Mediterranean platter*
Choice of  Thai peanut satays, spring rolls, prawn toast,  crispy coconut prawns
* Grilled Asparagus wrapped in Proccuitto
DINNERS
Your nightly "Dinner Party" served in our spacious cockpit under star studded skies.
your choice of Wine, Ice water or ships bar,  to accompany the following:
Grilled Grassfed Beef Tenderloin with madagascan peppercorn sauce, pureed potatoes, asparagus
and fresh arugula salad
* Thai Jungle Curry Shrimp,  Jasmine rice and Asian marinated vegetables
* Salmon Fillets poached in cream and caper sauce served on a bed of fettuccine noodles
* Seared Ahi tuna, cilantro lime rice, stir-fried ginger pineapple with cucumber daikon
* BBQ ribeye steak, loaded baked potatoes, steamed corn, fresh garden salad
* Butter Chicken Curry, Basmati Rice, Popodums, sambals
*Shrimp Linquine
*Grilled Mahi Mahi with tropical salsa and coconut rice
* Fresh Grilled Lobster, lemon and cilantro risotto and fresh mango salad
DESSERTS
* Caribbean Rum Flambe Bananas with vanilla ice cream
* Dark Chocolate Mousse
*Coconut Pannacotta with Blueberry coulis
* Trio of Ice Creams
* Passion Fruit creme brulee
* Frozen Lime and white chocolate torte with coconut crust
*Chocolate lava cake with vanillia ice cream
FAMILY MENUS – Suitable for the younger members of the family will be planned according to your preference sheets.
* Hamburgers, * Macaroni and Cheese* Tacos* Chicken Tenders* Quesidillas* Lasagne
SHIP'S BAR
Soft drinks, sodas, water, beers and spirits are available all day for your enjoyment on Extasea.
Our Spirits include: Smirnoff Vodka, Gordons Gin, Johnny Walker Red Label, Jose Cuervo Tequila, Bailey's, Jack Daniels, Cruzan Rum, Goslings Rum, Bacardi, Hennessy Brandy.
Red and/or White Wines.    We also have a selection of liqueurs for after dinner.
Ed Hamilton & Co. endeavors to provide the most up-to-date yacht information, availability and rate details, however, all information published on this site is subject to change without notice. Please contact us for the most current yacht information, availability and rate details.