Guests

8

Cabins

4

Model

Cat

Year Built

2009
Additional Rate Information
Additional Rate Information
Charter Rates Per Week
| Rate Period | Terms | 2 Guests | 3 Guests | 4 Guests | 5 Guests | 6 Guests | 7 Guests | 8 Guests |
| --- | --- | --- | --- | --- | --- | --- | --- | --- |
| Winter 2021 to 2022 | Inclusive | $28,000 | $28,500 | $29,000 | $29,500 | $30,000 | $32,000 | $32,000 |
| Summer 2022 | Inclusive | $28,000 | $28,500 | $29,000 | $29,500 | $30,000 | $32,000 | $32,000 |
Additional Rate Information
MINIMUM NIGHTS: 5, Inquire for less
For 6 night charters, divide weekly rate by 7 nights X 6 nights. For 5 nights or less, divide weekly rate by 6 nights X number of nights.
***BAHAMIAN TAXES: ADD 4% ***
***RELOCATION FEES: Please inquire for availability. Relocation fees are + 4% tax
Staniel Cay – $1,200 one-way – $2,400 round-trip
Georgetown – $1,500 one-way – $3,000 round-trip
SLEEP ABOARD: Sleep aboard the night before charter dates. Half the daily rate. Includes boarding after 4pm, welcome cocktail and canapes plus a light breakfast the next morning. Dinner is to be taken ashore at client expense.
LOCAL FARE MEAL PLAN: Includes: 7 breakfasts, 5 lunches & 6 dinners. Requires 2 lunches and 1 dinner ashore at client expense. $75 off per person
CHRISTMAS/NEW YEARS: 7 night minimum
CHRISTMAS: 1-8 guests @ $36,000 – charter must end on 12/27/22 or earlier
NEW YEARS: 1-8 guests @ $38,000 – charter may not start prior to 12/28/22
Location Details
Summer Area: Bahamas
Winter Area: Bahamas
Location Details: Bahamas – Exumas Itinerary. Crew encourages one way itineraries.
After spending just a few minutes with Hylton and Amy you will pick up on their passion for the ocean. Growing up on the East Coast of South Africa meant their childhoods were both full of outdoor adventures, with family and friends, along the coastline. Hylton and Amy have spent the last 7 years together on the ocean running SCUBA trips, spearfishing trips, whale swimming trips, line fishing trips as well as term and adventure yacht charters. Three of these years were spent living in the remote islands of Tonga in the South Pacific, this has taught them a lot about enjoying and appreciating the simple things in life. What they enjoy most is sharing their passion for the ocean with others, those new to it and those who are already ocean souls like themselves.
Hylton has covered many miles in his sailing career which started off 10 years ago delivering sailing yachts from South Africa to various parts of the world. Hylton is a certified freediver, SCUBA dive master, in-water whale swim guide and RYA yacht master. The minute you meet Hylton you will catch on to his passion for spearfishing, fishing and freediving. His charisma and enthusiasm will make everyone feel at home onboard. He is an extremely competent Captain and in water guide and will be sure to share any knowledge about freediving and spearfishing to those who are interested.
Amy is a certified Rescue SCUBA diver, freediver, in-water whale swim guide and has her honors degree in Marine Biology. She is very confident in the water and will always be willing to take guests out to find some interesting creatures or critters to observe. She would love to share any knowledge to inquisitive minds, no matter how young or old. Her passion and bubbly personality make her an instant hit with guests. She has completed 2 Atlantic crossings and has thoroughly enjoyed living onboard sail boats for the last 4 years around the Caribbean.
Amy and Hylton both enjoy spending time in the galley. They have picked up recipes from the South Pacific, Indonesia, South Africa and the Caribbean that they will share with you during your stay. They love to create delicious meals that are sure to please the taste buds. One of their favourite parts of their lifestyle is being able to selectively catch what they cook and create fresh and delicious meals onboard or over a beach bonfire.
The crew cannot wait to have you onboard. There will be many stories told and laughs had, but most of all they cannot wait to share our beautiful oceans with you.
| | | | | |
| --- | --- | --- | --- | --- |
| Captain | Hylton Wess | South African | 0 | |
| Crew | Amy Wessels | South African | | |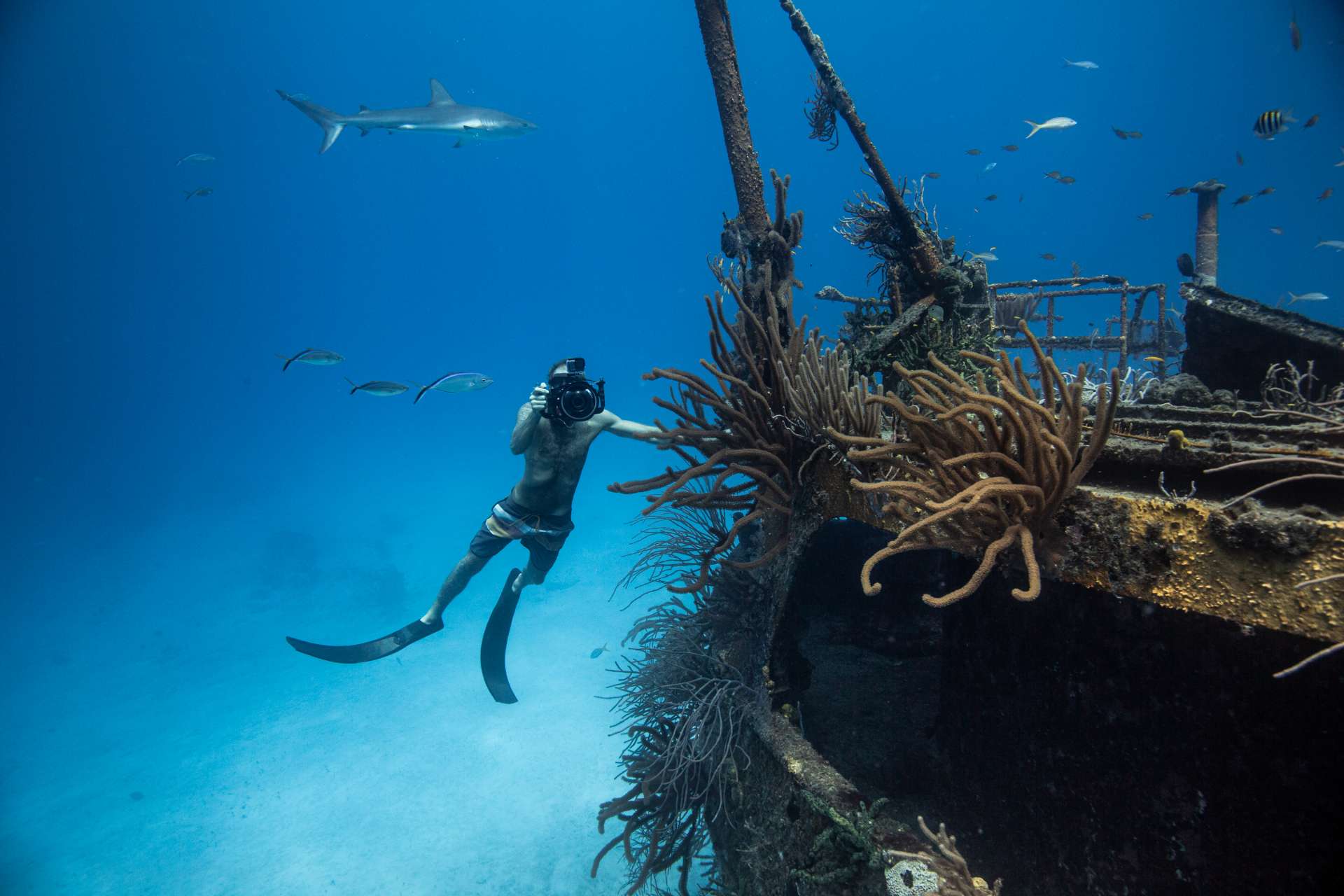 Captain
Hylton Wess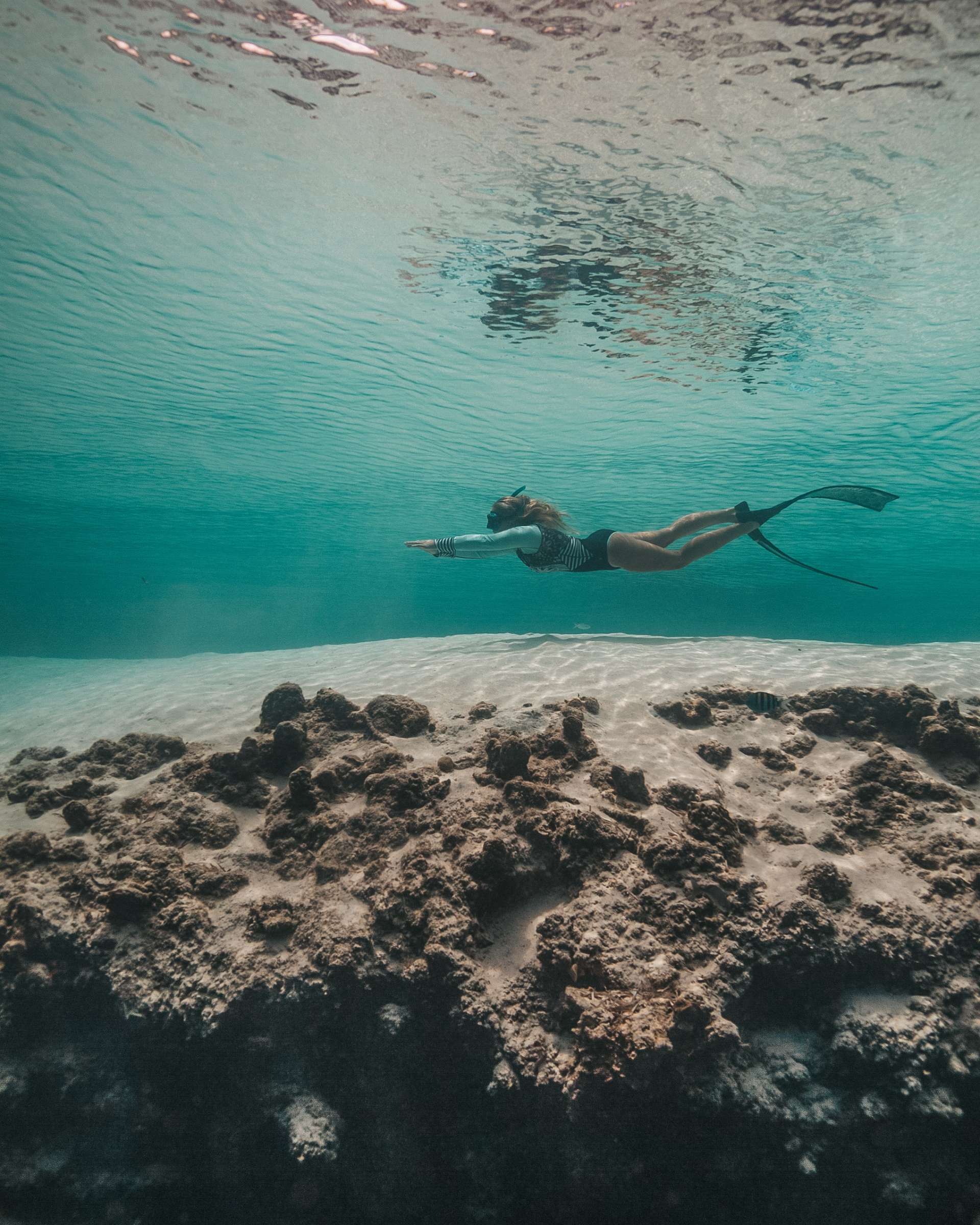 Chef/Mate
Amy Wessels
Other Specs
Pref Pickup
Albany Marina
Fish Gear Type
2 Trolling and 2 Casting Rods
Scuba Onboard
Yacht offers Rendezvous Diving only
Other Entertain
Yoga Mats
Free weights
4 Bean Bags
Communicate
TVs in each cabin with DVD players
Other Toys
Lithium batteries and solar panels
3 Queen Cabins, 1 Twin Cabin. Crew sleeps in the Port Forward Cabin. Serendipity is best suited for 6 adults, and 2 small children. The VIP cabin is the starboard stern cabin. The port midship bunk cabin is suitable for 2 children under the age of 13. The bunk cabin must share a head with the port stern cabin.
MENU:
WAKE UP TO WONDERFUL: 
BREAKFAST BURRITOS: Scrambled eggs, honey glazed ham, cheese and peppers rolled into a burrito and grilled to perfection on a cast iron plate. Served with an arugula, avocado and oven roasted cherry tomato salad. 
SWEET INDULGENCES: Fluffy pancakes/waffles/crepes topped with fresh berries, golden syrup and a home-made berry sauce. 
EGGS BENEDICT STACK: Lightly toasted English muffins topped with fresh baby spinach, two eggs, crispy bacon and avocado slices, drizzled with home-made hollandaise and a sprinkling of spring onions.
BERRY PARFAIT: Granola and nut clusters served with Greek yogurt, fresh berries and drizzled with raw honey. Coconut flakes, cinnamon, chia seeds and home-made berry sauce served on the side for extra toppings. 
BREAKFAST FRITTATA: Cheddar cheese, red pepper and baby spinach baked frittata served with home-made sweet potato hash browns, delicious bacon and fresh avocado slices.
CLASSIC FRY UP: Two fried/scrambled eggs served with maple breakfast sausage links and grilled mushrooms. Whole grain toast served on the side with a variety of jams and spreads.
SCRUMPTIOUS MID-DAY PAUSE
SURF AND TURF ISLAND SKEWARS: Teriyaki glazed shrimp, pineapple and pepper skewers, chargrilled to perfection on the BBQ. Served with an orzo pasta salad.
BYO BURGERS: Build your own island burgers with sesame topped fresh buns, home-made beef patties, cheese slices, grilled pineapple slices, shredded lettuce, tomato slices and caramelized red onions. A variety of condiments available to add to your burger.
FIESTA OF FLAVOR:  Breaded shrimp and crispy beer battered fish tacos, served with a toasted sesame seed and mango coleslaw, a fresh salsa, guacamole and tortilla chips. 
AHI TUNA SALAD:  Sesame seared tuna, served on a balsamic tossed arugula salad, topped with slithered almonds, pickled ginger, green seaweed salad and wasabi mayonnaise. Served with garlic bread slices and Amy's home-made tuna sauce. 
PULLED PORK PITAS: Slow roasted pork tenderloin shredded and mixed with home-made BBQ sauce. Served in a grilled pita along with shredded coleslaw and topped with fresh cilantro. 
KARIZMA STYLE CRAB CAKES: Home-made lump crab cakes, served with a quinoa and arugula salad and grilled, buttery corn on the cob.  
AFTERNOON REFRESHMENTS
PROSCUITO WRAPPED PEARS with arugula and a balsamic pomegranate reduction 
GARLIC AND PARMESAN MUSSELS grilled in their shells and topped with fresh cilantro
OTA IKA a Tongan-style ceviche with coconut milk, fresh herbs and lime
CHARCUTERIE CHEESE BOARD with a variety of cheeses, cold meats, nuts and dried fruit
STUFFED MUSHROOMS topped with cheese and grilled
LOBSTER EGG ROLLS home-made with pickled ginger, wasabi and soya sauce
ALFRESCO EVENINGS.
THAI CHICKEN CURRY: Tender, boneless chicken breast simmered in an aromatic Thai green coconut curry sauce, infused with ginger and lime zest. Served over a bed of fluffy jasmine rice with stir fried vegetables, a crispy poppadum and a generous handful of fresh cilantro. 
PAN SEARED MAHI: Fresh locally caught Mahi Mahi seared golden-brown and served on a bed of mash potatoes with lightly seasoned assorted roasted vegetables. Finished with a drizzling of lemon, butter, garlic and caper sauce. 
LOBSTER CABONARA: Linguine pasta tossed in caramelized red onions, parmesan, freshly ground black pepper and smoke salt crystals. Served with melt-in-your-mouth garlic bread. 
BBQ NIGHT: A family style meal of marinated slow roasted baby back ribs and chargrilled BBQ steaks, served with twice baked potatoes and a hearty eggplant parmesan. 
OVEN ROASTED LAMB: Rosemary and garlic rubbed rack of lamb, roasted to perfection and served on a bed of garlic sautéed potatoes with blistered green beans and broccolini. Finished off with a red wine and balsamic reduction. 
PERFECTLY SEARED SALMON: Salmon fillets pan seared with dill, garlic and butter and served on a bed of coconut rice with roasted asparagus spears. 
SCRUMPTIOUS DESSERTS
BERRY CRUMBLE PIE with French vanilla ice cream, drizzled with a home-made berry sauce.
KEY LIME CHEESECAKE with a graham cracker crust 
DECADENT CHOCOLATE BROWNIE with ice cream and sliced strawberries 
DATE TRUFFLES rolled in coconut and served with a Karizma-style Bushwhacker shot
DESSERT BOARD with coconut macaroons and chocolate drizzled strawberries
PINEAPPLE UPSIDE DOWN CAKE freshly baked and sprinkled with cinnamon and coconut
ISLAND COCKTAILS
PAINKILLER: Rum, pineapple juice, orange juice and coconut cream topped with freshly grated nutmeg
PINA COLADA: Rum, pineapple juice and coconut juice
DARK N' STORMY: Rum, ginger beer and bitters
GINGER MOJITO: Rum, simple syrup, club soda, freshly grated ginger, lime juice and fresh mint
ROSEMARY GIN: Honey and rosemary simple syrup, gin, lemon juice, tonic water 
Ed Hamilton & Co. endeavors to provide the most up-to-date yacht information, availability and rate details, however, all information published on this site is subject to change without notice. Please contact us for the most current yacht information, availability and rate details.