Guests

12

Cabins

6

Model

Power

Year Built

1973
Additional Rate Information
Additional Rate Information
Charter Rates Per Week
| Rate Period | Terms | 2 Guests | 3 Guests | 4 Guests | 5 Guests | 6 Guests | 7 Guests | 8 Guests | 9 Guests | 10 Guests | 11 Guests | 12 Guests |
| --- | --- | --- | --- | --- | --- | --- | --- | --- | --- | --- | --- | --- |
| Summer 2020 | All Inclusive | $52,750 | $52,750 | $52,750 | $52,750 | $52,750 | $52,750 | $52,750 | $52,750 | $52,750 | $52,750 | $52,750 |
Additional Rate Information
*2021 Season Update:
All passengers will be required to be vaccinated prior to charter. Negative Covid test prior to charter will also be required.
Snow Goose offers multiple itineraries throughout south east Alaska and Pacific Northwest
-Private Yacht-All Inclusive with up to 12 passengers. Rates for private charter are based on number of nights, location of charter and number of passengers.
-Rates vary depending on the location as some locations such as Glacier Bay have higher permit rates. All permits are INCLUDED.
All charter options are ALL INCLUSIVE. All meals served on board including appetizer and cocktail hour. Ship's bar includes: Beer and Wine from the Pacific Northwest. Liquor such as vodka, gin, whiskey is not included.
Alaska Season Runs: June 1-September 1st
Seattle/San Juan Islands/Bellingham Season available for 2-4 night charters: September 15th-November 1st and March 1st-May 30th.
Location Details
Summer Area: Alaska, Pacific NW
Winter Area: Pacific NW
Location Details: Due to permitting and access issued by US Forest Service-Snow Goose sets pick up and drop off locations 6-12 months prior to charters. While no 2 charters are exactly the same-the pick up and drop off locations need to be. Each charter picks up and drops at different locations and range from Juneau, Glacier Bay, Sitka and Petersburg. Please contact your charter broker for the exact location within southeast Alaska for more details.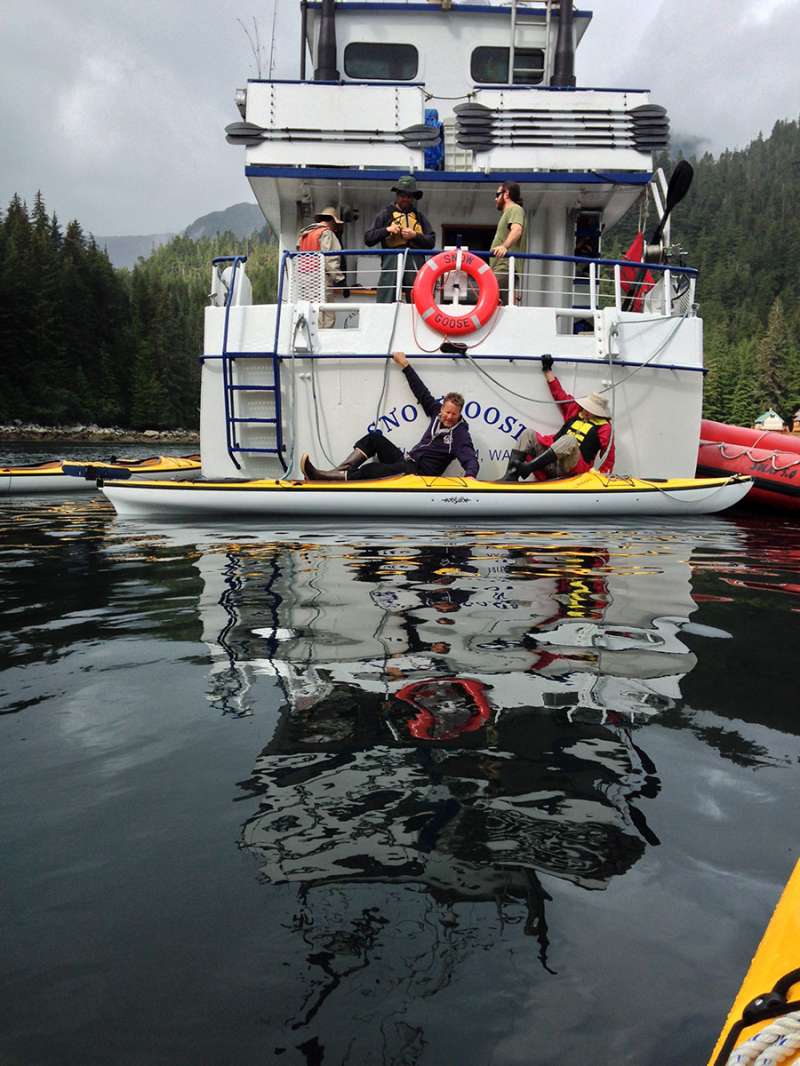 Dan Liden SKIPPER & OWNER
A graduate of Environmental Education, Dan has interpreted the environment as a naturalist in Baja, Maine, Puget Sound, and Alaska for 14 years. After teaching math and science in the classroom for 10 years he combined his skills and purchased the Snow Goose. As captain and owner, Dan continues his love for education with students and adults by operating the Snow Goose in the Puget Sound and Alaska. He has been the owner operator for 13-years the Snow Goose.
Jason Frankle: 1st Mate
Growing up in the competitive world of skiing and snowboarding-Jason took an early interest in adventure sports. Upon relocating from Bellingham, WA to Belize-Jason first learned to sail and eventually became a catamaran charter captain in Belize for 4 years. When he returned back to Bellingham, WA he obtained his 100ton license and began working on Snow Goose in 2016. Never one to stay in 1 place too long, he now resides in St Thomas, US Virgin Islands and works as 1st mate on Snow Goose for part of the season. When not on charter, he is passionate about all types of fishing, kiteboarding, downhill mountain biking and dirt bike riding.
Phil Mulligan: 1st Mate & Chef
Phil has always enjoyed the art and creativity of cooking and loves to share that passion with others. Working with local foods as a sous and executive chef, Phil established restaurant and farmer relations all over the country. As a cook on Alaskan charters, Phil enjoys sharing his talents with guests from all over the world.
Phil felt right at home spending summers on a boat in Southeast Alaska, so after two years as a cook on the Snow Goose he obtained his Captain's License in 2014 and transitioned into the role of First Mate.
Rj Rex: Naturalist
RJ grew up in Minnesota. There he earned a degree in classical guitar performance while working part time as a naturalist for the parks. Then he moved to Washington to explore the Cascade Mountains via hiking boots and backcountry ski.
Now he has an Earth Science teaching endorsement and works for a variety of outdoor education programs, including the Snow Goose Marine educational program. He knows all the details of the Snow Goose that make her operate smoothly and is always ready for an adventure.
Molly Elder: Naturalist
Molly spent her early years swimming in the salty surf and rowing around the craggy coasts of Maine. She graduated from Western Washington University with a degree in Environmental Education with a focus on Marine Ecology. She's worked aboard the Snow Goose as a Marine Science Educator in Bellingham since 2011 and has been part of the Alaska program since 2015. She enjoys foraging for wild foods and medicines, kayaking in San Juan Island sunsets, rafting the wild waters of the Western United States and just simply plucking on her ol' banjo. The Cascade Mountains and the Salish Sea will always hold that feeling of home, but Alaska is most certainly her home away from home. She is looking forward to exploring the wings, tails, fins, paws, flowers, foliage, gills and thrills of Southeast Alaska with you!
Bethany Hasper: Naturalist
Alaska's wilderness holds a special place in Bethany's heart. Since visiting as a young girl, she always knew she would return. After obtaining a degree in Environmental Education from Western Washington University, she packed up her car and moved to inland Alaska, to the wilds of Denali. Since then, she has moved back to the Pacific Northwest, but returns to Alaska yearly to explore, share and inspire others to love this amazing place. Bethany cannot wait to give all those who join her aboard the Snow Goose a truly spectacular experience in Southeast Alaska while teaching about its remarkable flora and fauna.
*Please note: Snow Goose operates with a crew of 4 who do rotate throughout the season.
| | | | | |
| --- | --- | --- | --- | --- |
| Captain | Dan Liden | US | 1971 | English |
| Crew | Jason Frankle | US | | |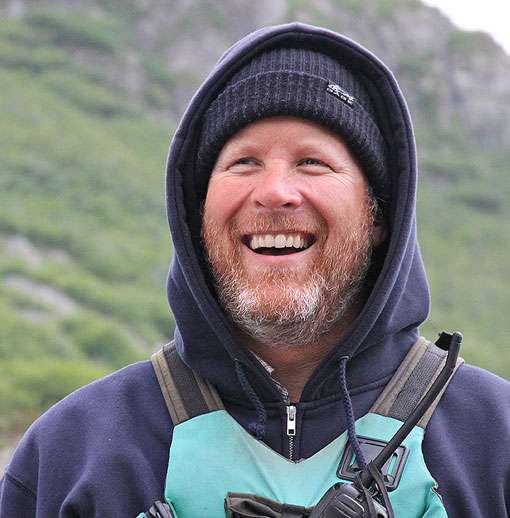 Skipper/Owner
Dan Liden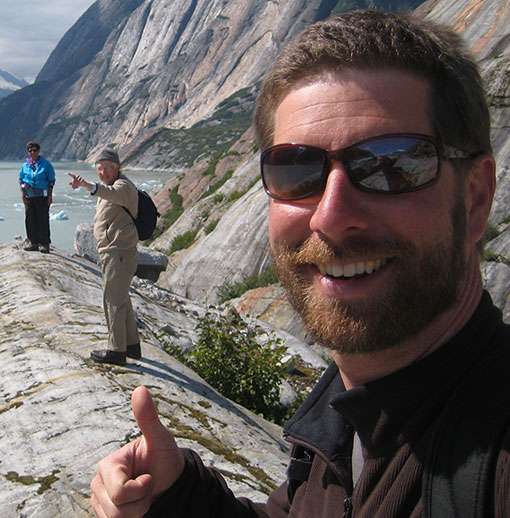 Naturalist
RJ Rex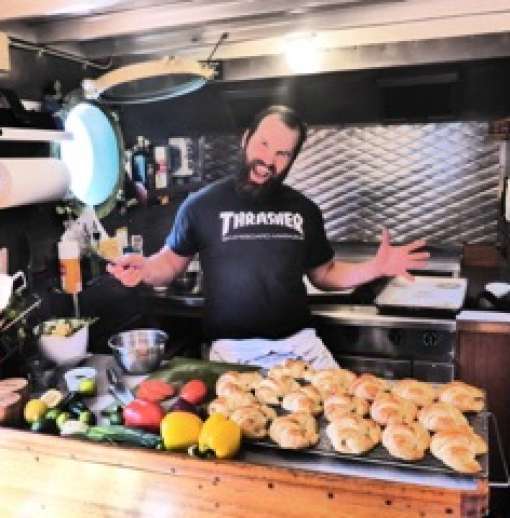 Chef
Nick Ferber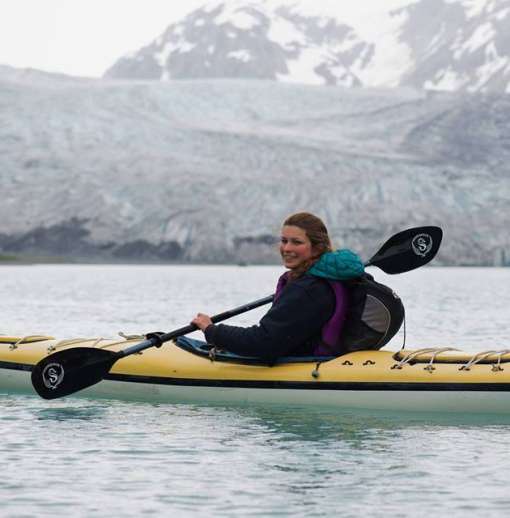 Naturalist
Bethany Hasper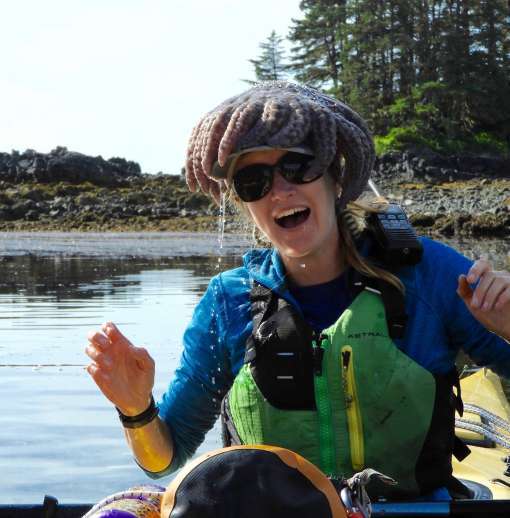 Naturalist
Molly Elder
Leisure
Dive Info
Snow Goose is available for short 2-4 night diving trips in the San Juan Islands in the fall season which is the best diving conditions for the area!
Other Toys
One 50 passenger self inflating life raft
16 USGS approved Solas Survival Immersion Suits
0.79 gallons rings
1 horseshoe life ring
42 Type I Personal Flotation Devices
16 Type III Personal Flotation Devices
Halon fire suppression system
Coast Guard Approved First Aid Kit
4 hand held VHF radios
2 FCC certified VHF radios
6 cabins each with 2 twin beds. 2 full sized bathrooms for guests.
SNOW GOOSE SAMPLE MENU
*Local and organic produce and meats are used whenever possible.
All meals are served family style with a selection of beers and wines from the Pacific Northwest. 
Breakfast 
Quick Bread
Biscuits and Gravy, baked eggs, cabbage and greens,
fruit and yogurt parfaits
Breakfast Burritos: scrambled eggs with cheddar cheese, quinoa, roasted potatoes, black beans, salsa, chorizo
Scones
Hot Cereal
Hard boiled eggs,
Housemade Sausage Patties,
Fruit Spread with yogurt
Ham, cheese, chive buttermilk biscuits
Finnish Pancakes with raspberry sauce,
housemade sausage patties
Quiche: prosciutto, bacon, veggie
Crab, mango, avocado salad with citrus vinaigrette
Coffee Cake
Smoked Salmon/Crab Bennedict on potato cake with baby arugula
Fruit Spread
Peach stuffed rum pecan french toast, chantilly cream, praline butter, real maple syrup, berry sauce,
yogurt, apricot compote,
bacon,
fruit spread
Lunch:
Pacific Halibut Tacos
Homemade corn tortilla, spanish rice, diced tomatoes, chipotle sour cream, shredded romaine, mango chow, cabbage slaw
chilled cascadilla soup
Sandwich works
Special: salami
World Class Pot Pie ****
salad
Empanadas
Beef with corn and Black Beans
Housemade Pies:
salami/proscuitto/pesto marinatedshrimp/veggie
Tri-Colored Salad: endive, radicchio, bacon, bleu cheese, hazelnuts, hard boiled egg, red wine vinaigrette
Sandwich Works
Special: Chipotle chx avocado
date bars
Dinner:
Umpqua Valley Rack of Lamb*
herb crusted, with ricotta gnochi, feta, red wine jus, carmalized carrots, arugula salad
Roasted Pork Loin with Fennel*, sweet potato gnocchi w/smoky sage cream sauce, acorn squash, baked apple, arugula salad
(make extra pots for bfast)
Apple Fritters
Lasagna
ceasar salad, garlic french bread
Braised beef shanks, citrus gremolata, creamy apple and parsnip puree*, pickled fennel*, roasted fingerling potato salad with watercress and horseradish dressing*, roasted broccoli
True bison and salmon burger on housemade jalapeno cheesy buns, chorizo and blue cheese, piri piri sauce, Colcannon Potatoes*
Whole roasted sockeye salmon with romesco, Roasted red pepper linguine, green beans, anadama bread
Goat Cheese, corn, mole enchiladas with rockfish/cod/halibut, corn bread, cabbage slaw
Dessert:
Homemade Apple pie
Ice cream cookie sandwiches
Fudge brownies
*Chef is able to accomodate food allergies and most food aversions.
Ed Hamilton & Co. endeavors to provide the most up-to-date yacht information, availability and rate details, however, all information published on this site is subject to change without notice. Please contact us for the most current yacht information, availability and rate details.