Guests

8

Cabins

4

Model

Powered Catamaran

Year Built

2016
Additional Rate Information
Additional Rate Information
Charter Rates Per Week
| Rate Period | Terms | 2 Guests | 3 Guests | 4 Guests | 5 Guests | 6 Guests | 7 Guests | 8 Guests |
| --- | --- | --- | --- | --- | --- | --- | --- | --- |
| Winter 2021 to 2022 | Inclusive | $51,500 | $52,000 | $52,500 | $53,000 | $53,500 | $54,000 | $54,500 |
| Summer 2022 | Inclusive | $51,500 | $52,000 | $52,500 | $53,000 | $53,500 | $54,000 | $54,500 |
Additional Rate Information
GENERAL NOTES:
MINIMUM NIGHTS: 6, Inquire for less
For 6 night charters, divide weekly rate by 7 nights X 6 nights. For 5 nights or less, divide weekly rate by 6 nights X number of nights.
If cruising area includes BVI, rates are PLUS permits, licenses and fees which are to be paid by client.
BVI PORTS: Add $400 for any port other than West End and JVD.
HALF-BOARD: Includes: 7 breakfasts, 4 lunches & 3 dinners. Requires 3 lunches & 4 dinners ashore at client expense.
2/$51,200 3/$51,550 4/$51,900 5/$52,500 6/$52,600 7/$52,950 8/$53,300
LOCAL FARE MEAL PLAN: Includes: 7 breakfasts, 5 lunches & 6 dinners. Requires 2 lunches and 1 dinner ashore at client expense.
2/$51,350 3/$51,775 4/$52,200 5/$52,625 6/$53,050 7/$53,475 8/$53,900
SLEEP ABOARD: Sleep aboard the night before charter dates. Available for $800 per cabin per night, with a 3 cabin minimum. Includes snacks, welcome cocktails & continental breakfast. Dinner is to be taken ashore at client expense.
2021/2022 CHRISTMAS/NEW YEARS: 7 night minimum
CHRISTMAS: 1-8 guests @ $60,000, charter must end on 12/26 or earlier
NEW YEARS: 1-8 guests @ $72,000, charter may not start prior to 12/27
Location Details
Summer Area: Caribbean Virgin Islands
Winter Area: Caribbean Virgin Islands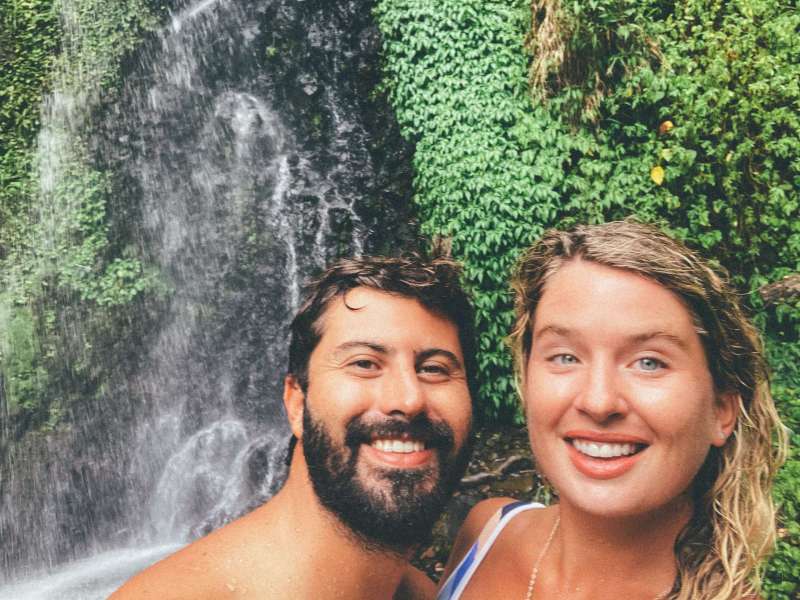 Sergio is a young, fun, and adventurous sailor.
Growing up in South America, it was during his summer beach vacations that he fell in love with the sea and made a promise to himself that someday he would live near the ocean.
After graduating high school, he relocated to Puerto Rico where he completed his degree in marketing and pursued sailing. His passion for sailing grew extensively which led to the purchase of his own sailboat and many hours of sailing in his spare time.
4 years ago, Sergio decided that sailing was what really 'fueled his soul' and decided to make a career change and sail full-time.
He is a licensed RYA Yacht master, offshore commercially endorsed, USCG captain and Dive Master. He has delivered outstanding charter vacations in Greece, Croatia, Florida, and the Caribbean.
Sergio speaks fluent English and Spanish, enjoys water sports, and loves a good conversation while guests enjoy his most favored creation, Captain's Old Fashions!!
Neen:
A five-year resident of the Virgin Islands, Neen, is now enjoying her first year as Chef aboard Valhalla, the past three years she was Chef and First Mate aboard S/V Winters Coming.
As a Midwest Ohio native and lifelong traveler, she enjoys creating a wide and exciting array of dishes for your enjoyment. Her creations and methodology have been influenced by cuisines of Lebanon, Japan, Italy, Korea, Denmark, Austria, France, the Philippines, the American South, Southwest, and Midwest and of course, her current home, the Caribbean Islands.
In addition to traveling and experimenting with food, Neen dedicated much of her life to the study of fine art. Upon moving to the Caribbean, she found an intense love for life on the water, and so, transitioned her work from paper to plate. "In the past I created art you simply looked at, now I create art you smell, touch, see, taste, devour and even sometimes hear.."
One of the most rewarding elements of life on the water for Neen is life IN THE WATER! As a certified Dive Master and avid snorkeler, she will be your guide in the breathtaking underwater world of the Virgin Islands. You may even be lucky enough to snare a lobster for lunch! If not, try your hand at catching a Mahi Mahi, Tuna or Wahoo to be enjoyed as ceviche, tartare, tacos… the options are limitless with Chef and First Mate Neen.
Britnie is an adventurous and creative individual who was born in Upstate New York and grew up all over the country. She found herself living in the Virgin Islands seven years ago. She spent many years in the service industry as a bartender, cocktail waitress, and server throughout and after her college career while also freelancing as a photographer. Britnie got her STCW in 2016 and worked as a first mate and tour guide on day charter boats throughout the islands. After experiencing hurricanes Irma and Maria she left Island to enter the yachting industry and worked her way up to Chief Stew due to her attention to detail and dedication to guest's needs. The call of the islands was too great and she's back to her home with us here in St. Thomas.
***Crew has been fully vaccinated for COVID-19****
| | | | | |
| --- | --- | --- | --- | --- |
| Captain | Sergio Gomez | USA | 1988 | English & Spanish |
| Crew | Neen Reynolds | USA | | |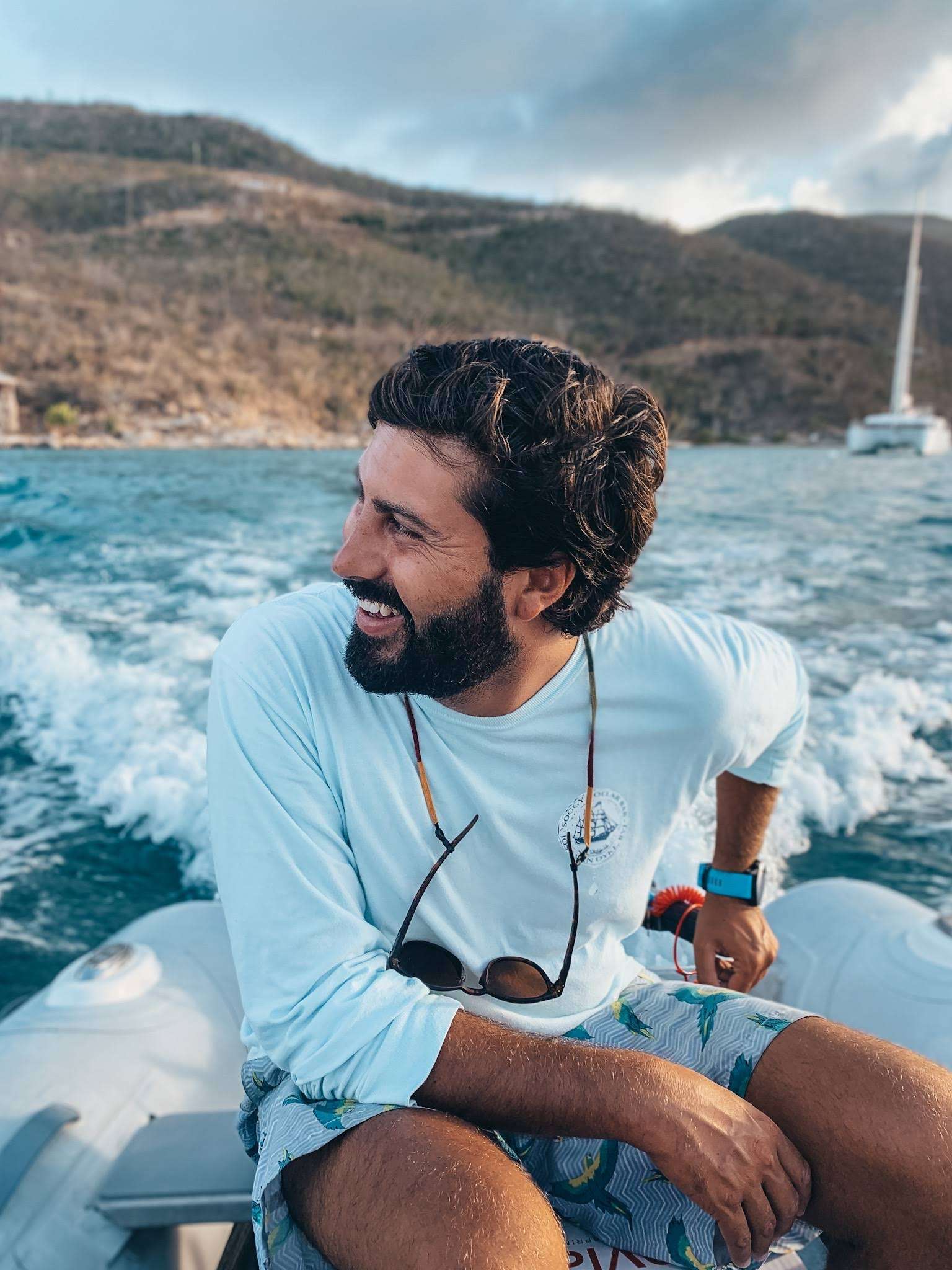 Captain
Sergio Gomez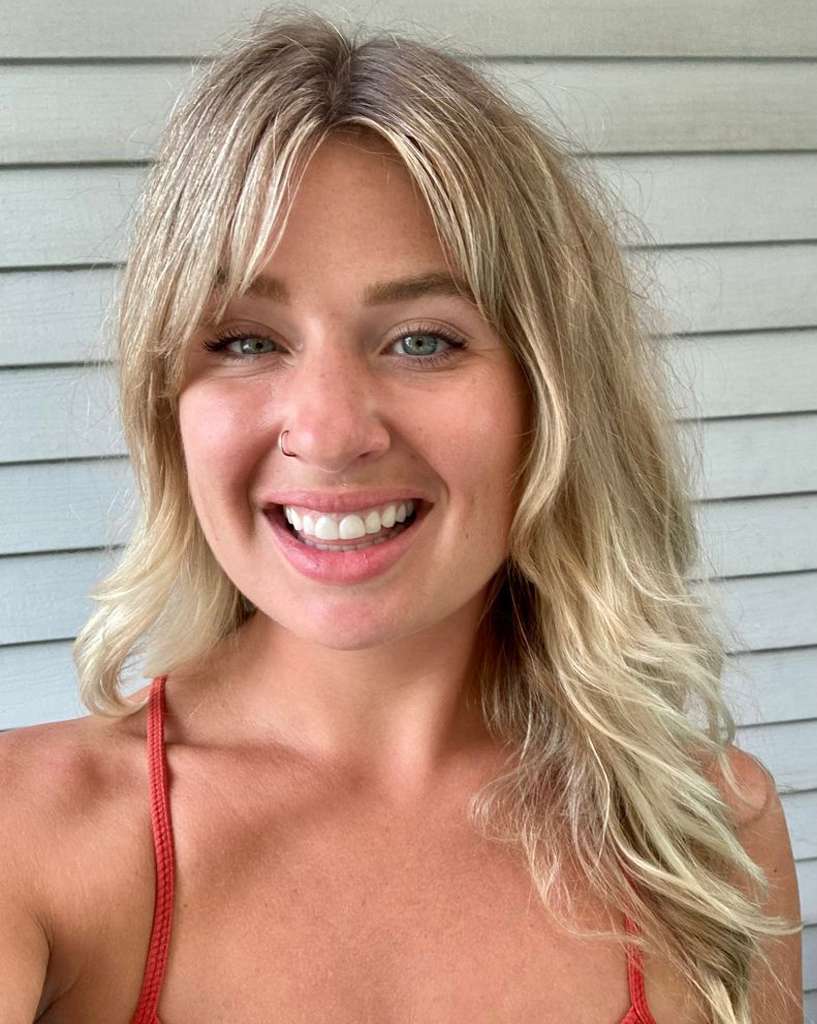 Chef
Christina (Neen)
Stewardess
Britnie Frizzle
General
Guest Smoke
aft scoop steps only
Leisure
Dinghy
Highfield Sport SP460
Dive Info
Both captain and chef are PADI Divemasters.
Diving is available for up to 4 guests at a time, max 3 dives per week at no cost other than gear rental.

The crew are happy to handle gear rental, pick-up and return on the guests behalf. Crew will discuss details on preference calls with guests.

Diving is available for up to 4 guests at a time, max 3 dives per week at no cost.
Dive Costs
$35 per dive, per diver, payable aboard to yacht crew.

Both captain and chef are PADI Divemasters.
Diving is available for up to 4 guests at a time, max 3 dives per week at no cost other than gear rental.

The crew are happy to handle gear rental, pick-up and return on the guests behalf. Crew will discuss details on preference calls with guests.

Diving is available for up to 4 guests at a time, max 3 dives per week at no cost.
Other Specs
Pref Pickup
Yacht Haven Grand
Turn Around
48, inquire for 24hr
Engines
2 x 900 HP engines2 x 25kw Generators
Voltages
240/220V & 110/120V
Water Capacity
325 Gallons
Boarding Ladder
Stern sugar Scoops
Fish Gear Type
Trolling and spinning
Green Other
Organic/Locally Grown Produce When Available. SPF 50 Reef Safe Sunscreen
Communicate
WIFI available aboard the yacht.
Other Toys
MiniKat 420 sailing catamaran
Jet ski (obviously limited spots you can use it)
Wakeboard
2 subwings
2 x SUP's
10 person (10x10 ft) floating dock with 0.53 gallons chairs
Foam floating mat
Trx exercise hookup
Multiple inflatable floats, tubes, noodles, masks, fins, snorkels, bean bag chairs and loungers
Starboard Aft Length 6.5ft Width 4.10ft
Portside Aft. Length 6.5ft Width 4.10ft
Portside Mid Length 6.5ft, Width 4.10ft
Master Length 6.5ft, Width 5.6ft
Here in the beautiful Caribbean, we enjoy a diet filled with an array of treasures from the sea, colorful fruits and vegetables, and healthy carbohydrates and legumes.
Our emphases are on local, sustainable, organic, nutrient dense, seasonal and made from scratch ingredients.
We proudly work with the the very best local farms, ensuring authentic dining experiences.
In addition to multiple course meals prepared throughout the day, our fully stocked snack bar, drinks bar and fruit bars are available at all times.
Dish components are subject to fluctuate with season and availability.
Dietary and allergen needs are happily met
Vegan (V), Vegetarian (VG), Gluten Free (GF), Dairy Free (DF), Pescatarian (PSC), and Keto (KT) options labeled below.
Please enjoy this sampling of our favorite dishes.
Breakfast
Breads, (VG, GF, DF) coconut flour and almond meal breads, with mango butter and local fruit

Coconut Spice, toasted coconut, allspice, cinnamon, nutmeg

Sweet plantain, cacao nibs, pecans, nutmeg

Fruit Tartlets, (VG) mango or pineapple baked in puff pastry with mascarpone, honey, fresh thyme, black pepper and flaky salt

Pancakes, (VG, GF) fluffy and crispy lemon ricotta pancakes with butterfly pea powder and blueberries. Accompanied by citrus melange

Clafoutis, (VG, GF, DF) French tart accompanied by local fruit

Plum Lavender

Raspberry Rose

Grape Vanilla

Chia Pudding, (V, GF) spiced coconut milk and chia seeds layered with mango purée and fresh fruit

Smoothie Bowls,(V, GF) local fruit blended with coconut milk, topped with edible flowers, coconut spice granola, passionfruit and agave nectar

Avocado Toast, (VG) toasted artisan bread with soft boiled egg, avocado nest, smoked salt, lemon, creme fraiche, caviar and passionfruit shot side
Banana Fritters, (VG, GF) Jamaican style spiced fritters with thick cut bacon, local eggs and grapefruit

Eggs Benedict, (VG, GF) with poached local eggs and lemony hollandaise

Tomato, charred heirloom tomato, crisped pancetta, charred endive

Polenta, crispy polenta cakes, Boursin cheese, smoked salmon, wilted kale, jumbo caper berries

Bagel & Lox, (PSC) smoked salmon, herbaceous vegetable cream cheese, jumbo caper berries, tomato, shaved red onion, toasted bagel, lemon, soft boiled egg, arugula, flaky salt and cracked pepper

Heuvos Rancheros, (VG, GF) local eggs poached in Hatch Chili sauce, Carribean caviar, roasted poblano, cojita, avocado, cilantro and lime, all in a crispy tortilla bowl

Tomatillo Shakshuka, (VG, GF) local eggs poached in fresh tomatillo Shakshuka with flavors from lime, cilantro, cumin, jalapeño and vinegar. With wilted kale, avocado, artisanal bread and smoked salt

Hash-tata, (VG, GF) spiced local root vegetables, creme fraiche whipped local eggs, cheeses, herbs, citrus zest

Lunch

Tuna Nicoise, (VG, GF, KT, PSC) local greens, braided long beans, olives, charred cherry tomatoes, fingerling potatoes, quail eggs, anchovy filets, chives, dill, parsley, herbaceous vinaigrette, seared local tuna

Caesar, (VG, GF, PSC, KT) halved romain heart, anchovy filets, fresh garlic croutons, parmigiana crisp, grilled lemon, fresh Caesar dressing

Lump crab cake

Grilled lemon chicken

Fattoush, (VG, GF, PSC, KT) torn romain, pistachio and sesame encrusted goat cheese, pita chips, tomato, mint, parsley, shaved cucumber, red onion, olives, radish rosettes, lemon and mint dressing, za'atar shrimp skewer

Strawberry Spinach and Fig, (VG, GF, PSC, KT) bed of spinach topped with caramelized pecans, shaved red onion, strawberries, figs, Gorgonzola, and cedar smoked asparagus and chicken breast. Finished with fresh balsamic dressing

Quiche, (VG) in homemade flaky crust, accompanied by local greens, charred asparagus, radicchio and toasted pecans

Pea, mint, ricotta and lemon

Mushroom, gruyere, shaved truffles, truffled arugula, balsamic reduction, parmigiana

Caprese, fresh basil pesto, tomatoes, fresh milk mozzarella, balsamic reduction

Sandwiches, (VG) toasted artisanal bread, camembert, artichoke hearts, semi dried tomatoes, charred radicchio, truffled balsamic, organic turkey, basil pesto. Accompanied by Terra chips

Captains Burger, (V, VG, GF, KT), toasted brioche bun, boursin cheese, spiced and hand formed plant based patty,  bacon jam, LTO, cornichons. Accompanied by twice fried potatoes and red cabbage slaw

Valhalla Bowl, (V, VG, GF, KT) ancient grains, roasted beets, local greens, crispy garbanzo's, avocado, micros, shaved carrot, radish and red onion. Finished with beet tahini sauce
Tuna Sombrero, (VG, PSC, KT) purple sushi rice, red cabbage, seaweed salad, chili cucumber, avocado, sesame mango, marinated local tuna, pickled watermelon radish, sriracha aioli, rice paper crisp, tobiko, edible flowers

 Summer Rolls, (V, VG, GF, PSC, KT) avocado, cucumber, carrot, herb melange, and peanut sauce side. Accompanied by sesame miracle noodles and grilled bok choy

Crab stick

Seared tuna

Squid

Baby corn and Bamboo shoot

Tacos, (V, VG, GF, PSC, KT) accompanied by Mexican street corn

Snapper with Lotus Root, butter lettuce and Lychee salsa

Skirt Steak marinated in lime, cilantro and jalapeño, with mole style black beans, cojita, tomatillo salsa, smoked lime crema

Snacks

Spicy Sesame Edamame, (V, VG, GF, PSC, KT) with fish sauce and flaky salt

Charred Shishitos, (V, VG, GF, KT) with lemon and smoked salt

Watermelon Ricotta Salata, (VG, GF,  KT) with mint, flaky salt, and balsamic reduction

Ceviche, (GF, PSC, KT) fresh catch marinated in fish sauce, coconut milk, liquid aminos and lime, with jalapeño, cilantro, red onion, and red bell pepper

Hummus, (V, GF, KT) accompanied by pita chips and vegetables

Beet, cardamom, roasted garlic

Cici Nero, cumin, coriander, za'atar, lemon

White bean, caramelized onion, white balsamic reduction, chili, lemon

Bruschetta (V, VG, PSC)

Mascarpone, stone fruit, mint, basil

Olive, anchovie, tomato, creamy goat cheese, parsley, basil

Caprese, (VG, KT) fresh milk mozzarella, heirloom tomatoes, truffled balsamic, flaky salt, cracked pepper, and lemony arugula

Beets & Burrata, (VG, KT) roasted red and yellow beets, truffle stuffed fresh burrata, tarragon, and radish

Neen-cho's, (V, VG, GF) spiced tortilla chips layered with queso, black beans, green chili, red onion, tomato and radish micros

Starters

Gazpacho, (V, VG, GF, KT)chilled soup of local fruits and vegetables

Papaya, ripe papaya blended with tomatoes, sweet onion and peppers. Finished with shaved green papaya, passionfruit and mango vinegar

Green, honeydew melon blended with avocado, jalapeño, cucumber and white balsamic. Finished with creme fraiche, currants and nasturtium

Watermelon, tomatoes and cucumber blended with watermelon and mint. Finished with feta, mint and white balsamic glaze

Ovation Greens, (V,  KT) melange of locally grown and powerfully flavored greens with lemon, EVOO, flaky salt, cracked pepper

Papaya salad, (V, GF) with micro greens, pickled red onion and mango vinegar

Arugula and fennel, (V, GF) with golden beet and blood orange supremes. Finished with papaya seed vinaigrette

Tabbouleh, (V) bulgur wheat, parsley, mint, lemon, garlic and tomatoes, with crispy cici nero and beet tahini sauce

Stuffed Figs, (VG) fresh figs stuffed with cardamom spiced ricotta, roasted and finished with orange zest and pomegranate

Troncos de Platano, (V, GF) green plantains hollowed, fried and stuffed with pineapple pico de gallo

Entree's

Risotto, made with white wine, shallot and garlic

Barley and eggplant, (VG) with roasted tomatoes, creamy goat cheese, toasted pine nuts, fresh basil, lemon zest, balsamic reduction, black garlic

Lemon and Pea Shoot, (VG, PSC) Pernod infused Arborio, layered with lemony ricotta and pea shoot pesto. Finished with seared U-10 scallops, fennel and emerald oil

Truffled Mushroom, (VG) mushroom melange, parmigiana crisp, shaved truffles, truffled balsamic reduction, roasted garlic and lemon zest

Gnocchi, homemade root vegetable dumplings (VG, GF)

Red Beet, with walnut sage butter and beet greens

Yucca, with truffle butter, mushroom melange, sweet squash and fresh goat cheese

Pasta (VG, PSC)

Beet Ravioli, fresh pasta filled with roasted beet and ricotta purée, in sage brown butter, with toasted hazelnuts and beet greens

Ravioli al' Uovo, fresh pasta filled with herbed ricotta and runny egg yolk, in lemon white wine butter sauce, with crispy pancetta

Seafood Pasta, squid ink spaghetti, mussels, clams, parmagiana, oil poached egg yolk

Grandpa's Summer Pasta, with fresh tomatoes, garlic and local basil

Grandpa's Vodka Pasta, with sausage, white beans and caramelized onion


Mac N' Cheese, pasta in sauce of creamy tofu, local pumpkin, caramelized onions, garlic and nutritional yeast
Surf & Turf, (KT) dry rubbed and grilled filet topped with herbaceous compound butter. Accompanied by seared U-10 scallops, bacon wrapped asparagus, corn purée, and hash of purple potato, shallot, bacon and corn

Octopus's Garden, (PSC, KT) charred octopus with quail eggs, peppadew peppers and Italian vegetable salad of chickpeas, shaved carrot, red onion, parsley and fennel. Finished with cuttlefish aioli

Grilled Spiny Lobster, (PSC, KT) grilled local lobster with passionfruit thyme butter. Accompanied by mashed yucca and local greens

Carribean Lamb, (KT) lollipops marinated in blood orange, dry rubbed with VI Roasters coffee, cocoa powder and cumin, then grilled. Accompanied by dandelion greens, avocado, blood orange supremes and passionfruit

 Creole Mahi Mahi, (PSC, KT) grilled in plantain leaves with bell peppers and onions. Accompanied by coconut rice n' peas, tostones and star fruit

Coconut Snapper, (PSC, KT) grilled and topped with lychee salsa. Served with coconut spinners and sinkers and boiled green plantain in coconut broth

Mussels, (PSC) steamed in white wine, thyme and chili, with local root vegetables and tomatoes in white wine cream sauce

Mofongo, (V, PSC) plantain or breadfruit, fried and mashed with garlic and cilantro, then stuffed. Accompanied by avocado and coconut butter beans

Jackfruit

Crab

Shrimp

Chicken

Mediterranean Platter, (V, VG, GF, KT) grilled meats and vegetables, accompanied by fresh garlic Naan, beet tahini sauce, feta, parsley, mint, cucumber and tomato

Pork tenderloin roulade with za'atar, roasted red pepper and spinach

Shish Tawook, tender marinated and grilled skewers of chicken breast, bell peppers and onions

Eggplant, roasted local baby eggplants stuffed with lemon cous cous, tomato and feta

Beef Kofta, spiced and herbaceous skewers of beef and lamb

Vegan Kofta, spiced and herbaceous skewers of beyond beef

Paella, (GF, PSC) traditional rice dish of saffron, chorizo, mussels, clams and jumbo shrimp, with socarrat, lemon and angry sauce

Seafood Boil, (GF, PSC, KT) shrimp, crab legs and claws, clams, crawfish, potatoes, corn and broccoli, with New Orleans creole spice and drawn garlic herb butter

Desserts

 Mango Upside Down Cake, (V, VG, GF) light and fluffy spice cake topped with caramelized mango, mango purée and passionfruit

Flourless chocolate cake, (V, VG, GF) rich and decadent cake of organic chocolate and cacao nibs, flavored with almond

Cherry Bread Pudding, (VG) traditional Irish execution with crispy exterior and flavor from orange bitters and Kirschwasser macerated cherries

Avocado Mousse, (V, GF, KT) rich and decadent chocolate mousse of creamy local avocado and organic chocolate. Finished with fresh whipped cream and berries

Sorbet, (V, GF)

Prickly pear, lime, agave and aged rum

Coco matcha

Blueberry, lavender and lemon

Chocolate Strawberries, (V, GF, KT) freshly dipped and finished with merlot salt

Red Grout, (VG, GF) traditional Virgin Islands dessert of guava tapioca over vanilla bean custard, finished with fresh guava and meringue

Pavlova, (VG, GF, KT) baked meringue with crisp crust and light, fluffy interior. Served with lemon curd, berries, mint and fresh whipped cream

Matcha Mochi, (V, GF) Japanese rice flour cake with coconut milk and vanilla

Chocolate Board, (VG) melange of organic chocolates, berries and artisanal cookies

Buddha's Hand Champagne Bars, (VG) buttery shortbread crust layered with Buddha's hand marmalade and champagne lemon curd. Finished with mint and raspberries

Botanical Baklava, (VG) flaky phyllo dough with cardamom spiced pistachio and walnut filling, finished with rose infused honey, rose petals and flaky salt

Beverages
N/A

Virgin Islands Roasters coffee, freshly ground, hot or iced

Eden Organics Soy Milk

Half and Half

Coconut Milk

Goat Milk

Oat Milk

Smoothies, daily variety organic fruit smoothies

Wenner Hill's Passionfruit juice

Fresh local Coconut water

Hot Tea

Matcha

Chamomile

Flor de Jamaica

Alcoholic
    Specialty Beverages

Put the Lime in the Lychee Nut, coconut rum, fresh lime, coconut cream, lychee nectar, fresh nutmeg

Passionate Mango, dark rum blended with mango and lime, finished with passionfruit

Elderflower Fizz, St. Germain Elderflower, lime, fresh passionfruit, soda water

Elderflower Spritz, St. Germain Elderflower, Prosecco, soda water, lavender

Lychee Sake-Tini, sake, lychee nectar, fresh lychee

Rose Sake-Tini, sake, orange, cranberry, rose petals

Limoncello Collins, Titos, Limoncello, lemon juice, soda water

Captain's Old Fashioned, Pussers Rum, muddled orange, cane sugar, bitters

Margaritas, with fresh lime, agave and salt

Watermelon

Mango

Prickly pear

Blackberry jalapeño

Cadillac

Painkiller, Cruzan dark, cream of coconut, pineapple, orange, fresh nutmeg

Nilla-Killa, Pusser's Rum, Cruzan Vanilla, cream of coconut, pineapple, orange, fresh nutmeg

Robbie's Russian, Disaronno, Tito's, Cream, chocolate shavings

BBC, Blended Bailey's, banana and cream, chocolate liquor, chocolate rimmed glass

Bloody Mary,

Classic, Tito's, homemade spicy bloody mix, lime, cracked pepper, skewer of chorizo, jalapeño, cheese and cornishons

Caprese, Tito's,  homemade bloody mix, muddled basil, lemon, cracked pepper, skewer of fresh mozzarella, tomatoes and basil, finished with truffled balsamic glaze

Beer

St. John Brewer's (STJ)

St. Croix Brewer's (STX)

Medalla (PR)

Carib (Trinidad and Tobago)

Corona

Stella Artois

Seltzer

Love City Hard Seltzer (STJ)

Liquors

Cruzan Rum (STX)

Dark

Spiced

Blackstrap

Light

Coconut

Mango

Vanilla


Pusser's Rum (Trinidad and Guyana)

Soggy Dollar Rum (JVD)

Tres Clavos Rum (PR)

St. Thomas Rum Cream (STT)

Tito's Vodka

Milagro Tequila

Patron XO Cafe

Bombay Sapphire Gin

Jameson Whiskey

Makers Mark Bourbon

Wine

Wines curated to each charter
Ed Hamilton & Co. endeavors to provide the most up-to-date yacht information, availability and rate details, however, all information published on this site is subject to change without notice. Please contact us for the most current yacht information, availability and rate details.