With no timetable, no crew, and an endless supply of beaches, coves and unique islands and coastlines to visit, a power or sailing bareboat charter represents the perfect private get away vacation. You be the captain or add a freelance Skipper with local cruising area knowledge and embark on an unforgettable adventure on the water.
What is a Bareboat Charter?
You're the Captain of this ship…
A bareboat charter is a yacht charter vacation without a hired crew or provisions included. You or someone in your party will need some sailing experience. Check to see if you're qualified to charter a bareboat. Choose from many different yacht models from 32-54 feet, monohull or catamaran, all designed for easy handling and comfort on the water.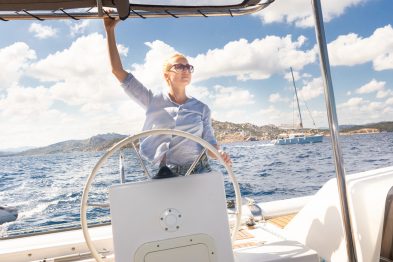 ---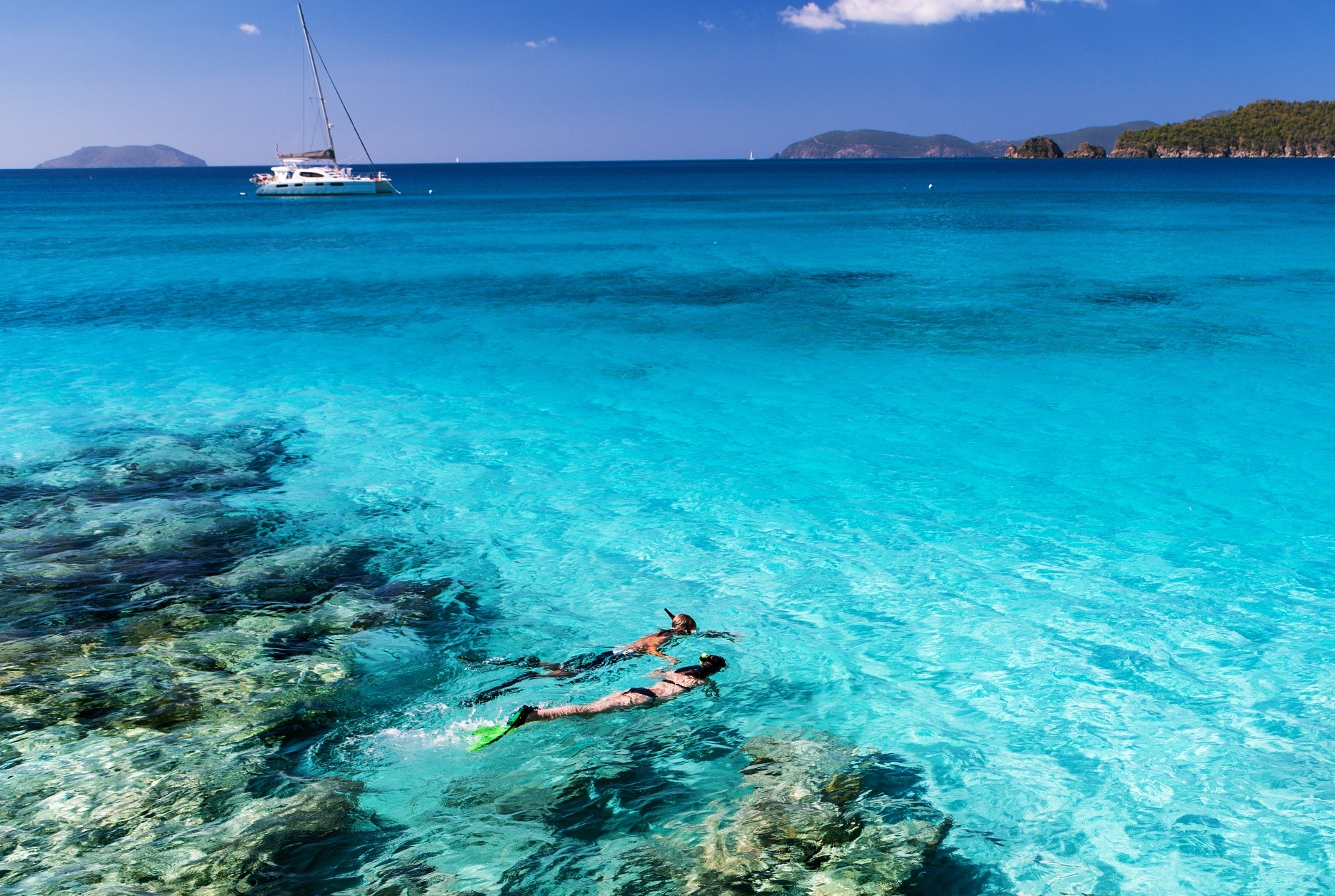 Go where you want, when you want…
A bareboat charter vacation typically lasts 7-10 days. You have complete control over your itinerary and are free to explore how you choose. Spend the day sailing the open sea or make short island hops and anchor for a lunchtime picnic and afternoon snorkel. Finally, settle in a different bay to spend the night and wake up to beautiful island beaches and coastlines.
---
Sailing for every skill level…
From easy line-of-sight navigation to open water thrills, choose your destination based on your skill level and comfort at the helm. Different destinations require different levels of sailing skills encompassing tides, winds, weather conditions and other navigational challenges you may encounter.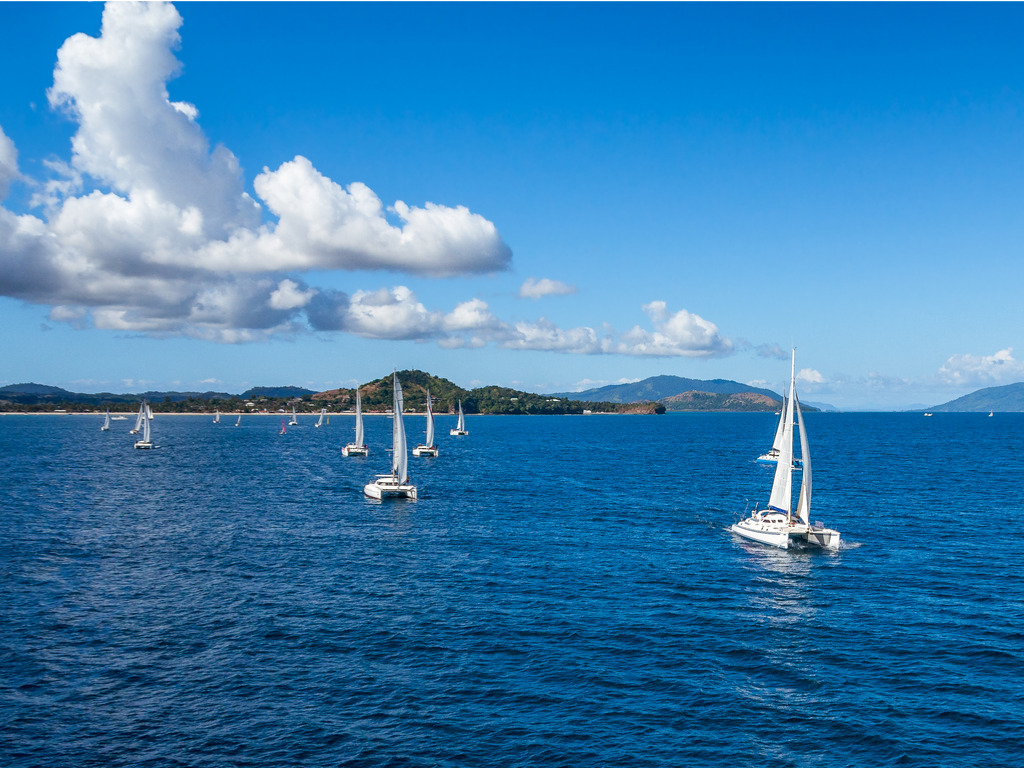 ---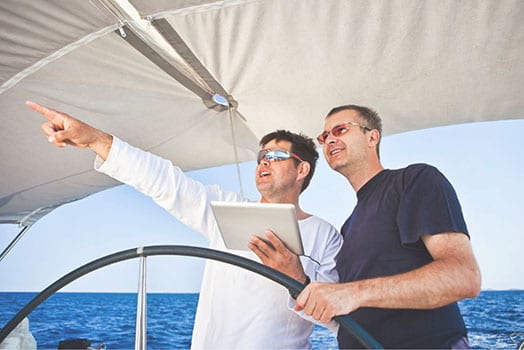 Add a Skipper for part of your trip or for the entire charter…
If you don't feel comfortable sailing unfamiliar waters or have little to no sailing experience but still want to enjoy a yacht charter vacation, add a freelance Skipper to do the sailing for you. A friendly Skipper will come with professional sailing experience, extensive local knowledge, a focus on guest safety and a collaborative approach to planning daily itineraries. Keep in mind that a Skipper will need their own cabin and need to eat, and pre-planning with assigned Skippers is limited. For a more extensive planning experience that includes a Professional Captain and Gourmet Chef aboard a luxury yacht, check out our Crewed Charters page.
---
Provision your way…
You stock your charter boat with provisions of your choosing and you plan your meals ashore to enjoy local cuisine. Many destinations and charter companies offer advanced provisioning so your yacht is stocked and ready for you when you arrive or most bareboat bases are close to a grocery store where you can do your provisioning once you get there.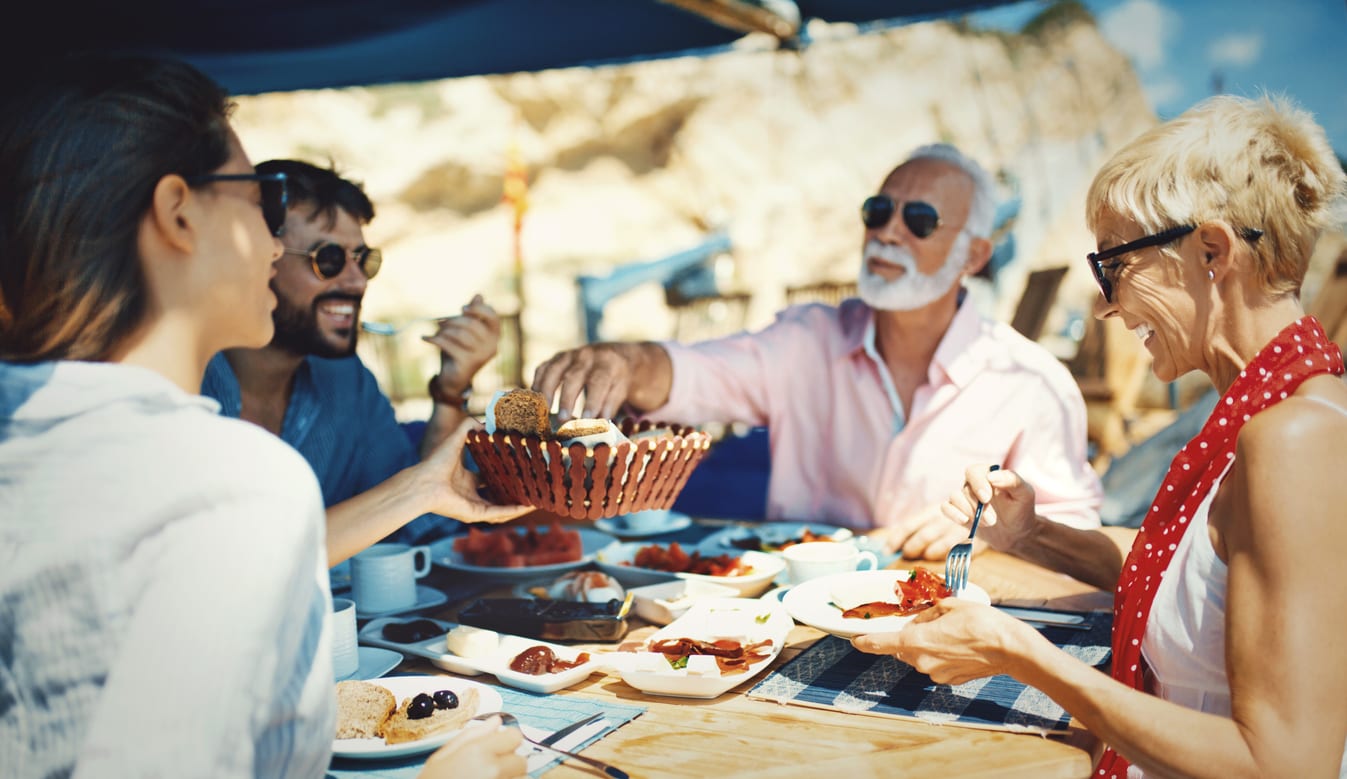 ---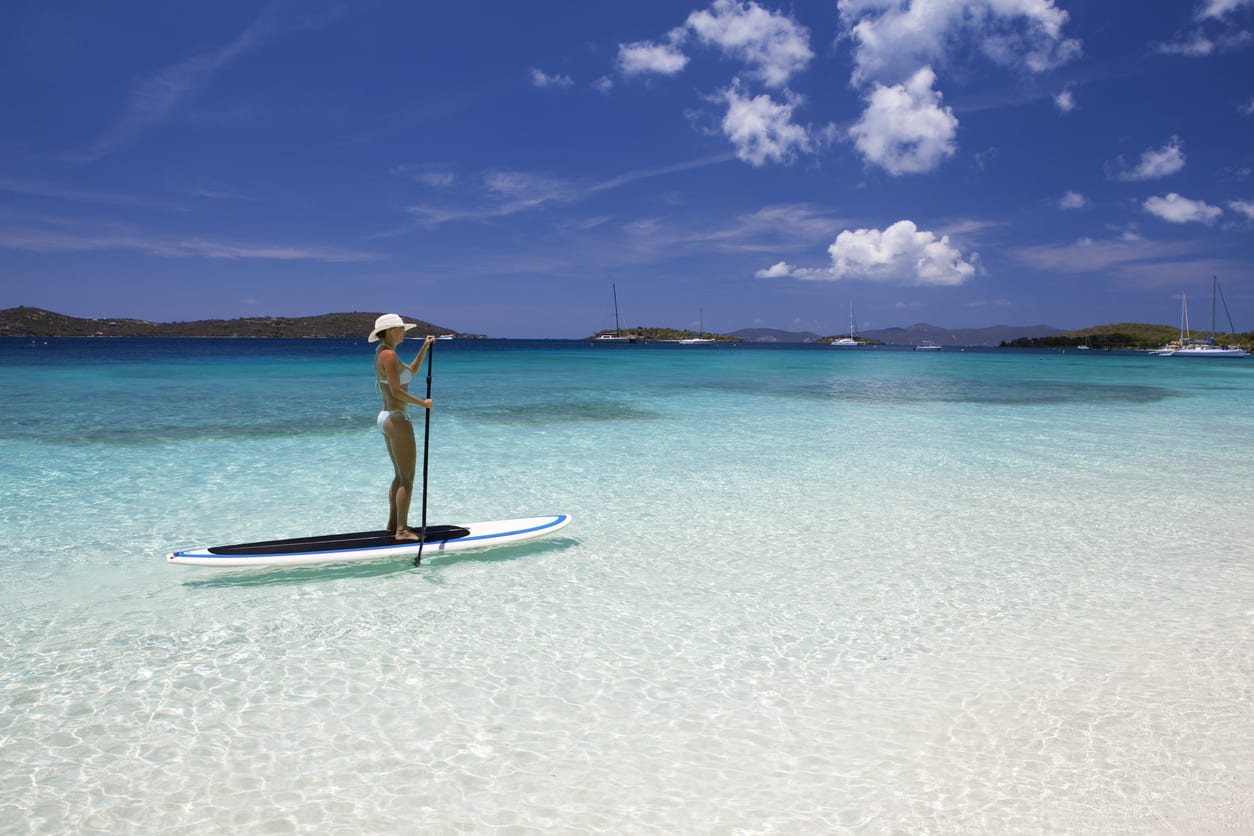 Break out the toys…
Keep everyone entertained by adding some water toys. Some bareboat companies offer add-ons such as standup paddleboards, kayaks and fishing gear in select destinations or you can rent water toys from a local supplier.
Choosing a Bareboat Company…
There are hundreds of bareboat charter companies with thousands of boats in destinations all around the world. Each Bareboat Company's fleet, terms and conditions, requirements, inclusions and exclusions, and how they operate vary enormously from company to company and from destination to destination. Some companies have newer yachts from world class builders with the latest features such as color chart plotters, autopilots, generators, air-conditioning and water makers. And some companies have older boat models with limited features.

There are many enticing bareboat charter sites on the web with lots of pretty pictures and last minute yacht charter deals that proclaim to have the best fleet or the most experience, but in reality, it is virtually impossible to judge a boat's condition or a company's performance from a website or a magazine ad.

All companies have some boats in their fleets that are better than others but each company only promotes boats in their fleets.
As an independent agency that works with all the bareboat charter companies around the world, our top priority is to find the right boat for you from among the literally hundreds of fleets, regardless of which company represents them. We might regularly suggest and book some boats in these fleets, but there are often some boats in the same fleet we just wouldn't recommend.

Choosing the right boat and company that meets your requirements and budget can make all the difference for your yacht charter vacation.

We book more bareboat charters than any other independent broker and know from our own experiences and feedback from our customers as well as our network of industry professionals which companies produce satisfied customers.

Good service and expert advice doesn't have to be expensive, we're happy to work with any budget, and will advise you realistically on your options.
Booking a Bareboat Charter…
Tell Us Something Good…
Provide us with the details of your trip:

Where do you want to Go?
When do you want to go?
Who is coming with you? (How Many)
What type of boat would you prefer?
How much do you want to spend?
The Choice Is Yours…
We'll handpick the best available options based on the details you provided.

OR

You can browse Bareboats on our site, select your Favorites and send them to us. We'll respond with pros and cons along with our picks so you can compare.

Ultimately, you make your choice, pay the deposit, sign the Bareboat Company's Terms and Conditions and we'll confirm the charter.

It's Not Over Until It's Over…
Our Service doesn't stop at confirmation.

We'll stick with you throughout the process with reminders on the required paperwork, payments due, important details and answer any questions that come up.

After your charter, we'll ask you how it went and hopefully we can do it all again for your next Bareboat Charter.

The best part?…
There is no additional charge for our services. You pay the same price as booking direct.