Enjoy being catered to on a private crewed yacht with a captain and chef who help plan the best itinerary and menus that satisfy everyone in your group. Typically all inclusive so all you have to worry about is making memories.
What is a Crewed Charter?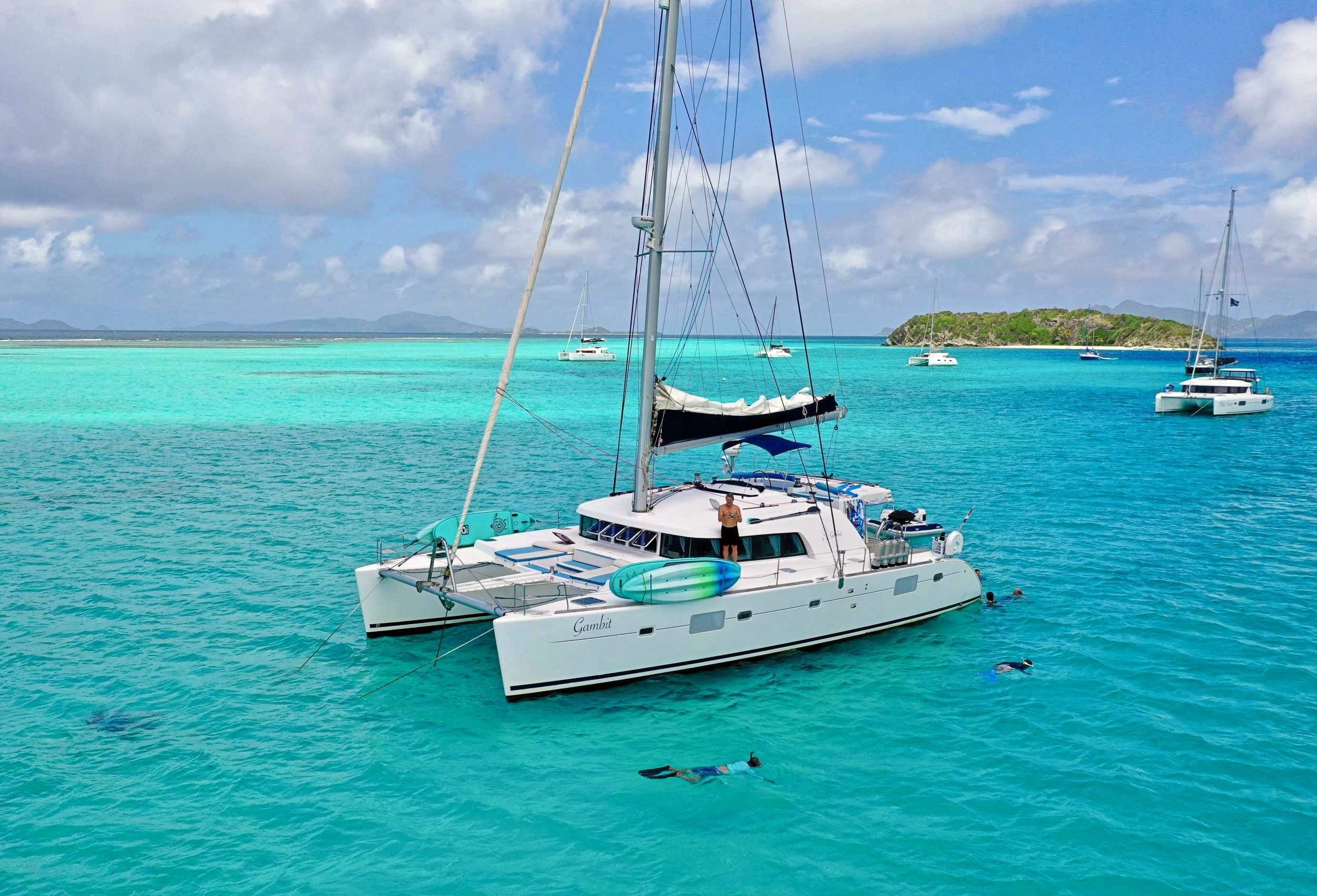 Your own private cruise…
No crowds, no strict schedules. Just you and your family and friends on a luxury private yacht relaxing in the comfort of well-appointed spaces while enjoying first class food and service tailored around your preferences by the yachts' dedicated crew. Visit amazing destinations and explore remote beaches and islands at your pace on a custom designed itinerary.
---
Your Captain will take you there…
Each private crewed yacht has a dedicated licensed Captain who maintains the boat in tip top condition and understands its' workings inside and out providing charterers with a sense of safety and security on the water. They will work closely with you to custom design an itinerary that will please everyone in your group. Sail, snorkel, scuba dive, hike, explore ashore or just relax on the boat, whatever you fancy, your Captain has it covered.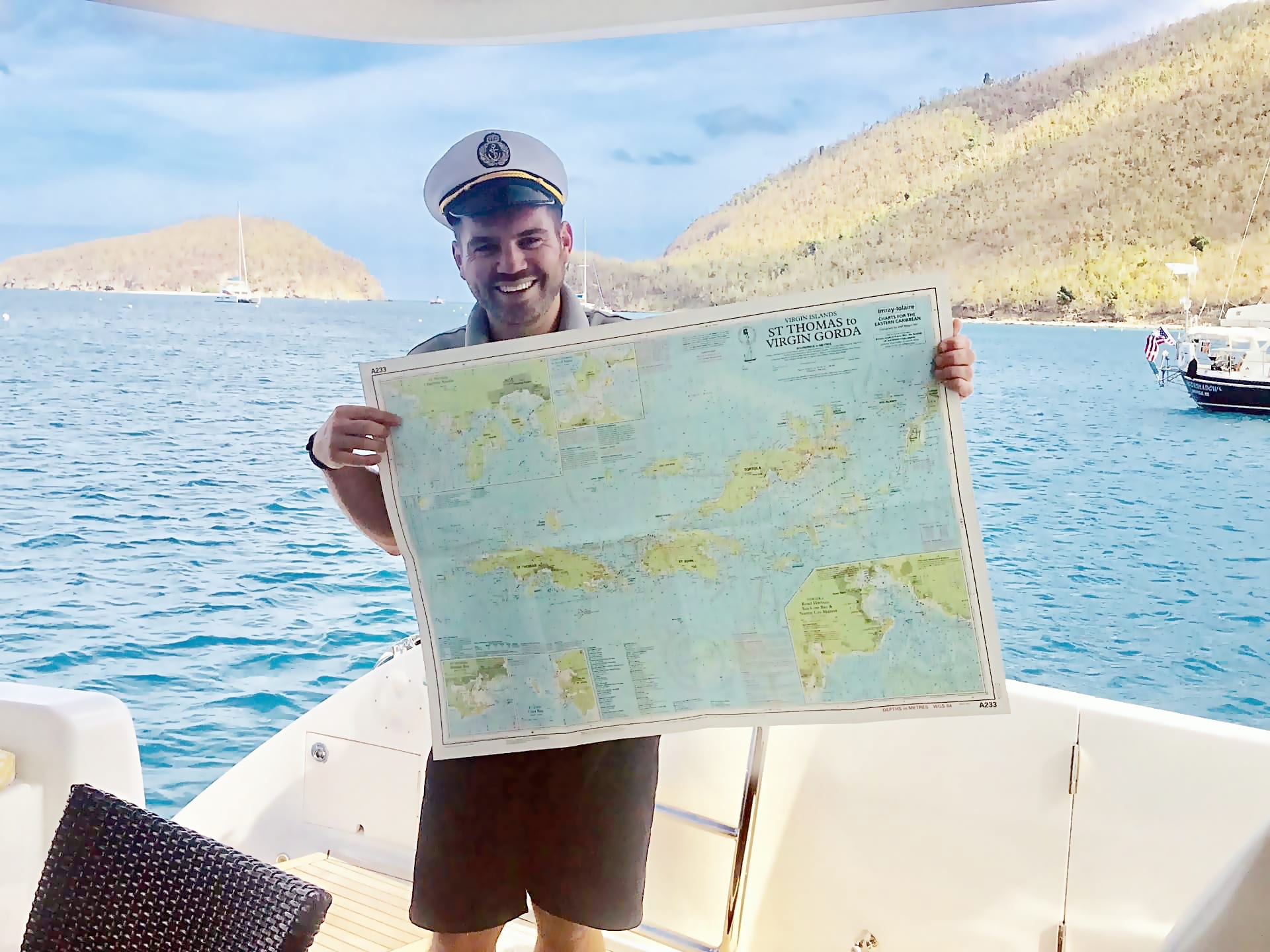 ---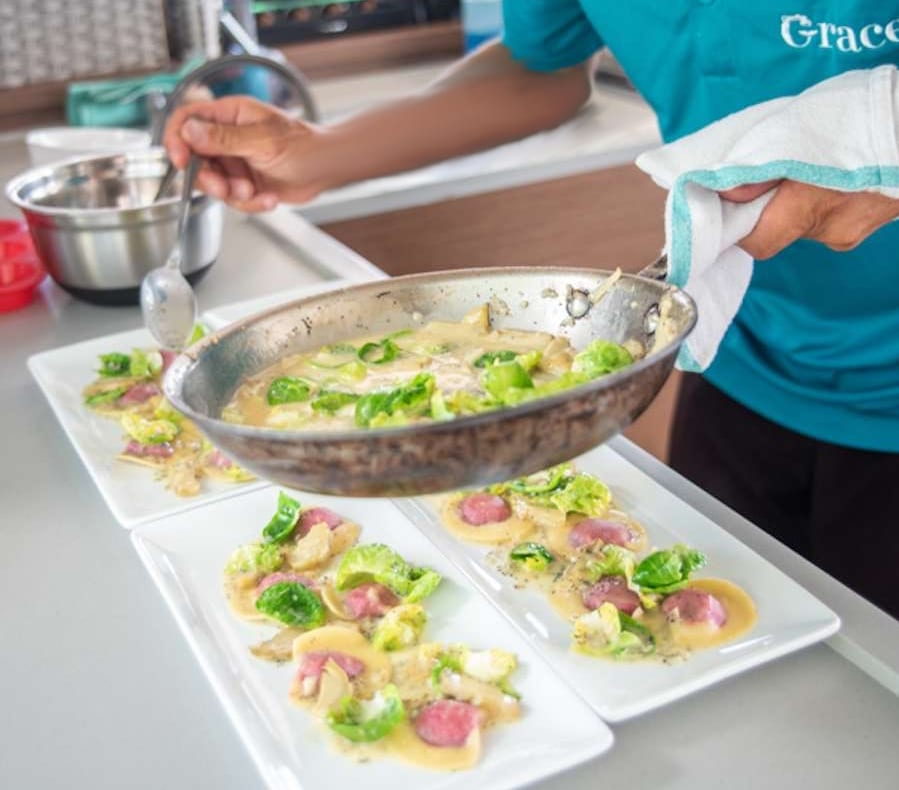 Your personal Chef will tickle your culinary senses…
An experienced personal Chef will design a customized menu incorporating your groups favorite foods and dietary restrictions. They will stock your crewed yacht with fresh, local ingredients used to create memorable culinary experiences for your included meals and snacks aboard the yacht. Your Chef is prepared to satisfy the pickiest of eaters and you'll be amazed at what they can turn out of the yachts' small galley.
---
You'll never be thirsty…
From fresh coffee in the morning to hydrating drinks during the day to happy hour cocktails in the evening, your Crew will stock the yacht with your preferred beverages and the 'ships bar' will include all the ingredients for your favorite cocktails as well as some fixings for the Crews' own special concoctions.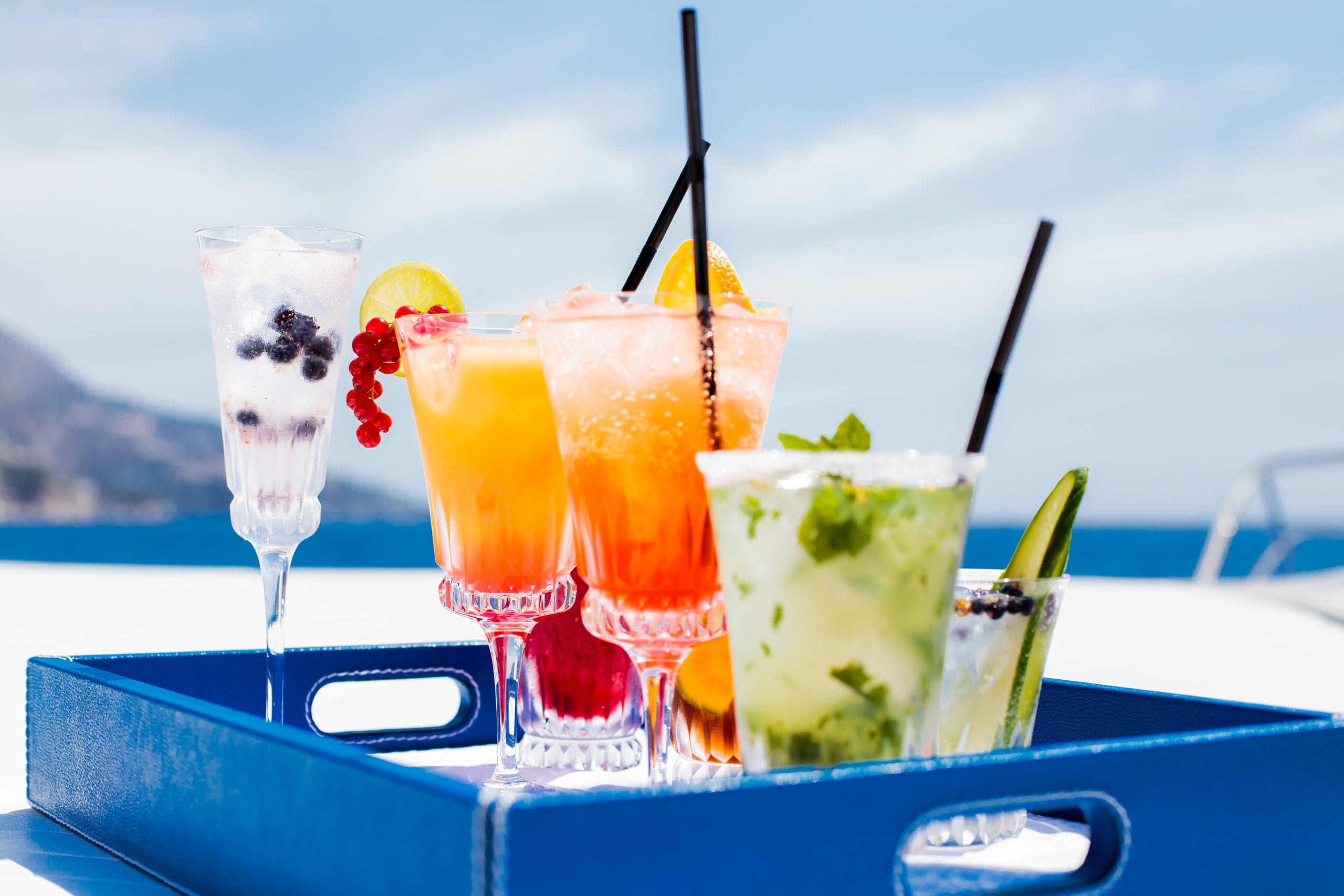 ---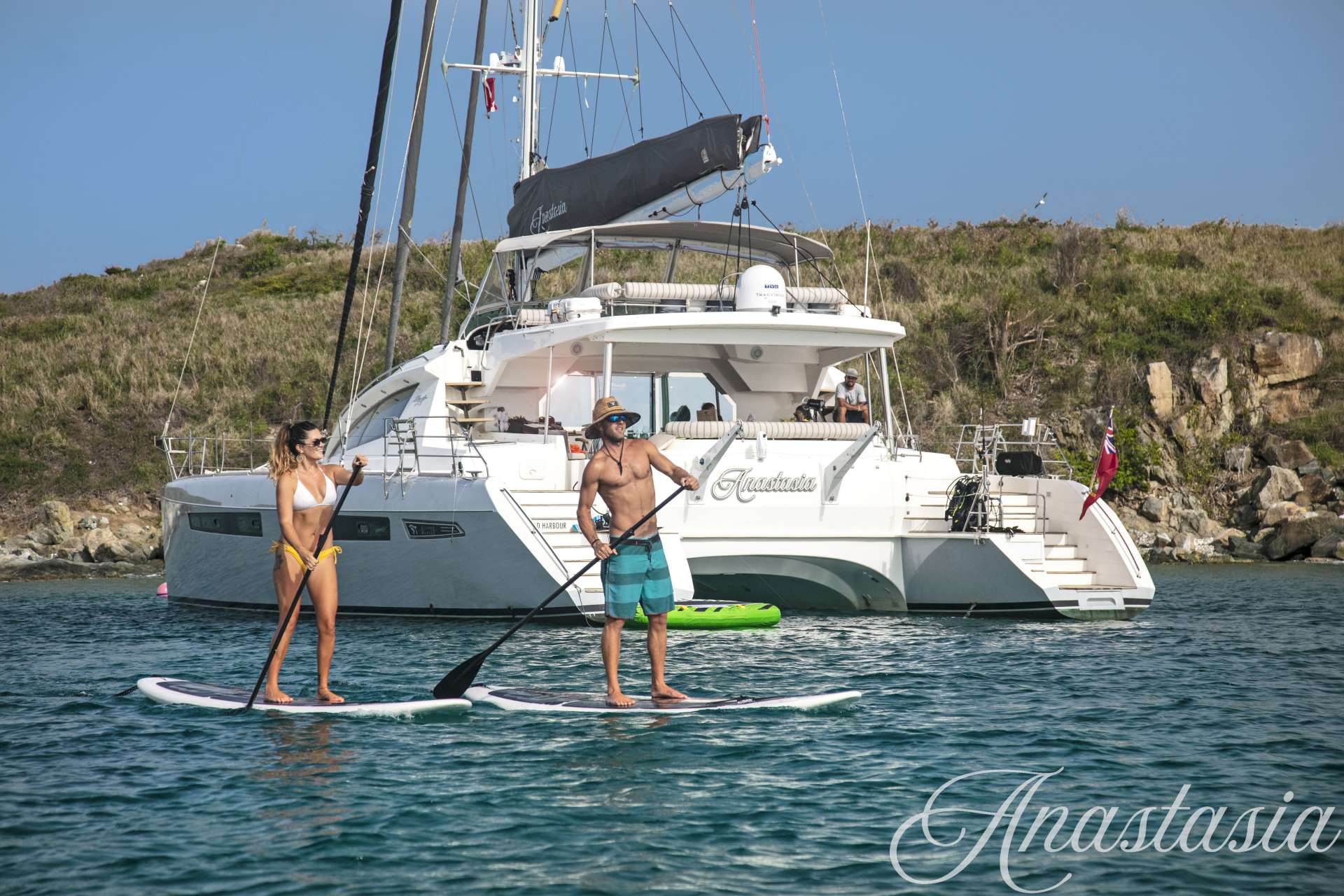 You'll never be bored…
With an abundance of water toys onboard, you'll have plenty to do in and on the water from snorkeling to kayaks and standup paddle boards to wake boarding and tubing or simply just chilling in the water on floating mats and noodles. Or perhaps you'd like to go ashore for a hike or horseback ride or enjoy a day at the spa. Whatever activities you want to get into, your Crew will lead the way. Some Crews have specialized training and offer instruction for scuba diving and kite surfing or they can arrange these experiences for you with a local company.
Choosing the Right Boat and Crew…
For a crewed yacht charter, selecting the right crew is often more important than the boat itself.

Who you spend your long-anticipated vacation with can make or break it. That's why matching your group to the right crew is so critical to a successful crewed yacht charter.

One crew might be great with families and kids while another might be better with couples and friends.

Many crews have certain specialties, such as diving, kite surfing, fancy water toys or types of cuisine.

Our job is to listen to your requirements for a crewed yacht charter vacation and recommend the best crew we feel you would enjoy spending your vacation with along with the most suitable boat for your groups' make-up.
There is no substitute for many years of experience and personal knowledge of each charter yacht and its crew. We regularly attend Crewed Yacht Charter Boat Shows where we personally inspect the yachts and meet the crews. Our 50+ years of industry experience and first-class reputation provide us access to endless Client feedback from previous charters as well as a network of other industry professionals to ensure we recommend the most suitable crews and yachts for your crewed yacht charter vacation.

We are an independent booking agency for crewed yacht charter vacations. For several decades we have been offering clients suitable choices for a crewed yacht charter vacation handpicked from thousands of individual private crewed yachts. With no ties or commitments to any company or yacht we're able to provide impartial advice on how different crewed yachts and crews compare so the customer can make an informed decision for a memorable crewed yacht charter vacation.
Booking a Crewed Charter…
The Choice Is Yours…
We'll handpick the best available options based on the details you provided.

OR

You can browse Crewed Yachts on our site, select your Favorites and send them to us. We'll respond with pros and cons along with our picks so you can compare.

Ultimately, you make your choice, pay the deposit, sign the Charter Agreement and we'll confirm the charter.

It's Not Over Until It's Over…
Our Service doesn't stop at confirmation.

We'll stick with you throughout the process with reminders on the required paperwork, payments due, important details and answer any questions that come up.

After your charter, we'll ask you how it went and hopefully we can do it all again for your next Crewed Charter.

The best part?…
There is no additional charge for our services.