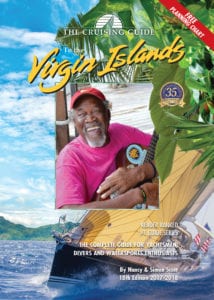 Cruising Guide Publications have begun posting downloadable post-hurricane updates on their website as a supplement to their "Cruising Guide to the Virgin Islands". The update references the current guide by page and includes information about Ferries and Transportation, Customs and Immigration, as wells as BVI Anchorages. This is a great resource if you have already booked a yacht charter in the Virgin Islands or are thinking about a yacht charter vacation. Cruising Guide will be updating the page whenever new information becomes available so check back often.
We provide a free Cruising Guide for all charters booked through us!
Call us at 800 621 7855, email us at info@ed-hamilton.com or ask us to suggest some specific boats that fit your requirements!