Guests

8

Cabins

4

Model

Cat

Year Built

2022
Additional Rate Information
Additional Rate Information
Charter Rates Per Week
| Rate Period | Terms | 2 Guests | 3 Guests | 4 Guests | 5 Guests | 6 Guests | 7 Guests | 8 Guests |
| --- | --- | --- | --- | --- | --- | --- | --- | --- |
| Winter 2022 to 2023 | Inclusive | $34,600 | $35,250 | $35,900 | $36,550 | $37,200 | $37,850 | $38,500 |
| Summer 2023 | Inclusive | $34,600 | $35,250 | $35,900 | $36,550 | $37,200 | $37,850 | $38,500 |
| Winter 2023 to 2024 | Inclusive | $36,900 | $37,550 | $38,200 | $38,850 | $39,500 | $40,150 | $40,800 |
| Summer 2024 | Inclusive | $36,900 | $37,550 | $38,200 | $38,850 | $39,500 | $40,150 | $40,800 |
Additional Rate Information
GENERAL NOTES:
MINIMUM NIGHTS: 5
For 6 night charters, divide weekly rate by 7 nights X 6 nights. For 5 nights divide weekly rate by 6 nights X number of nights.
SLEEP ABOARD: 1/2 the daily rate. Dinner ashore at client expense.
Includes boarding after 4pm, welcome cocktail and breakfast the next morning.
EXCLUDES: Christmas and New Years
HALF-BOARD: Includes: 7 breakfasts, 4 lunches & 3 dinners. Requires 3 lunches & 4 dinners ashore at client expense.
THROUGH SUMMER 2023: 2/$34,300 3/$34,800 4/$35,300 5/$35,800 6/$36,300 7/$36,800 8/$37,300
WINTER 2023/2024: 2/$36,600 3/$37,100 4/$37,600 5/$38,100 6/$38,600 7/$39,100 8/$39,600
LOCAL FARE: Includes 7 breakfasts, 5 lunches & 6 dinners. Requires 2 lunches and 1 dinner ashore at client expense.
THROUGH SUMMER 2023: 2/$34,450 3/$35,025 4/$35,600 5/$36,175 6/$36,750 7/$37,325 8/$37,900
WINTER 2023/2024: 2/$36,750 3/$37,325 4/$37,900 5/$38,475 6/$39,050 7/$39,625 8/$40,200 
CHRISTMAS/NEW YEARS:
7 night minimum.
CHRISTMAS: 1-8 guests @ $52,000 – charter must end by 12/26
NEW YEARS: 1-8 guests @ $55,000 – charter may not start prior to 12/27
Location Details
Summer Area: Bahamas, Caribbean Virgin Islands (US)
Winter Area: Bahamas, Caribbean Virgin Islands (US)
Location Details: Yacht will be accepting charters in the USVI during the month of January 2023.
Yacht will be available in the USVI or BVI for the entire 2023/2024 season
Jeff is originally from California and spent most of his childhood as Freestyle skier and snowboarder in Lake Tahoe. In the summers, he would enjoy the waters of the lake parasailing, jet skiing and boating. He found his true calling was watersports. In search of warmer weather and salt water, he moved to Key West. He got his foot in the door with the boating world with boat building which progressed quickly into becoming a chief mate and ultimately the worldwide Captain he is today. Jeff established himself as an exceptional Motor Yacht and Sailing Yacht delivery Company working all over the world including Trans-Atlantic crossings. Captain Jeff finally discovered the USVI and BVI for term charter operations, one of his favorite places in the world. Jeff followed his thirst for the ocean and developed his passion for spear fishing, scuba and snorkeling, sailing, free diving, lobstering, and enjoying marine life.
Captain Jeff has sailed all over the crystal blue waters of the Caribbean Sea. Wherever you want to sail to find your dream vacation Jeff will know the perfect spot, whether you want to be in the mix of the island, hiding with the locals, or even on a private island.
Sail away and Island hop with Captain Jeff.
Ashleigh grew up on the shores of a small beach town called Ballito, South Africa. During her junior and teen years, she swam breaststroke for Nationals as well as captained the South African Action Netball team while touring to Australia. When she is not in the pool or on the court you can find her free diving crayfish with her father, going hunting with her family in the bush, cooking food for friends and family, mountain biking, dancing, surfing, basically doing absolutely anything outside in the sunshine.
Ashleigh has a great love for people that fuels her love for food. She believes that when there is great food around there will always be people around. This is what draws her to cultures, cuisines, countries, and new sports around the world.
Her love for food is almost as great as her love for family and God. And so, with very little convincing needed and a lot of prayer, her father bought a 53Ft Catamaran and decided to sail across the Atlantic with her to fetch their new boat that awaited them all the way in St Thomas. Ignorance was bliss as they had never sailed before, but 2 months straight at sea during Covid was the best time of their lives. It brought Ashleigh into the world of yachts and sailing, and she has not left it since.
She has spent the last year (2021-2022) onboard a luxury superyacht as the soux-chef for a crew of sixteen as well as assisting in cooking for twelve guests when on charter. She did a dual season (Caribbean and Mediterranean) and enjoyed it thoroughly. Now she is excited to start this great journey where she can cook and bring people together as well as have fun on the water and bring adventure to anyone who joins her onboard.
| | | | | |
| --- | --- | --- | --- | --- |
| Captain | Jeff Black | USA | 1978 | English |
| Crew | Ashleigh Paige Moss | South African | | |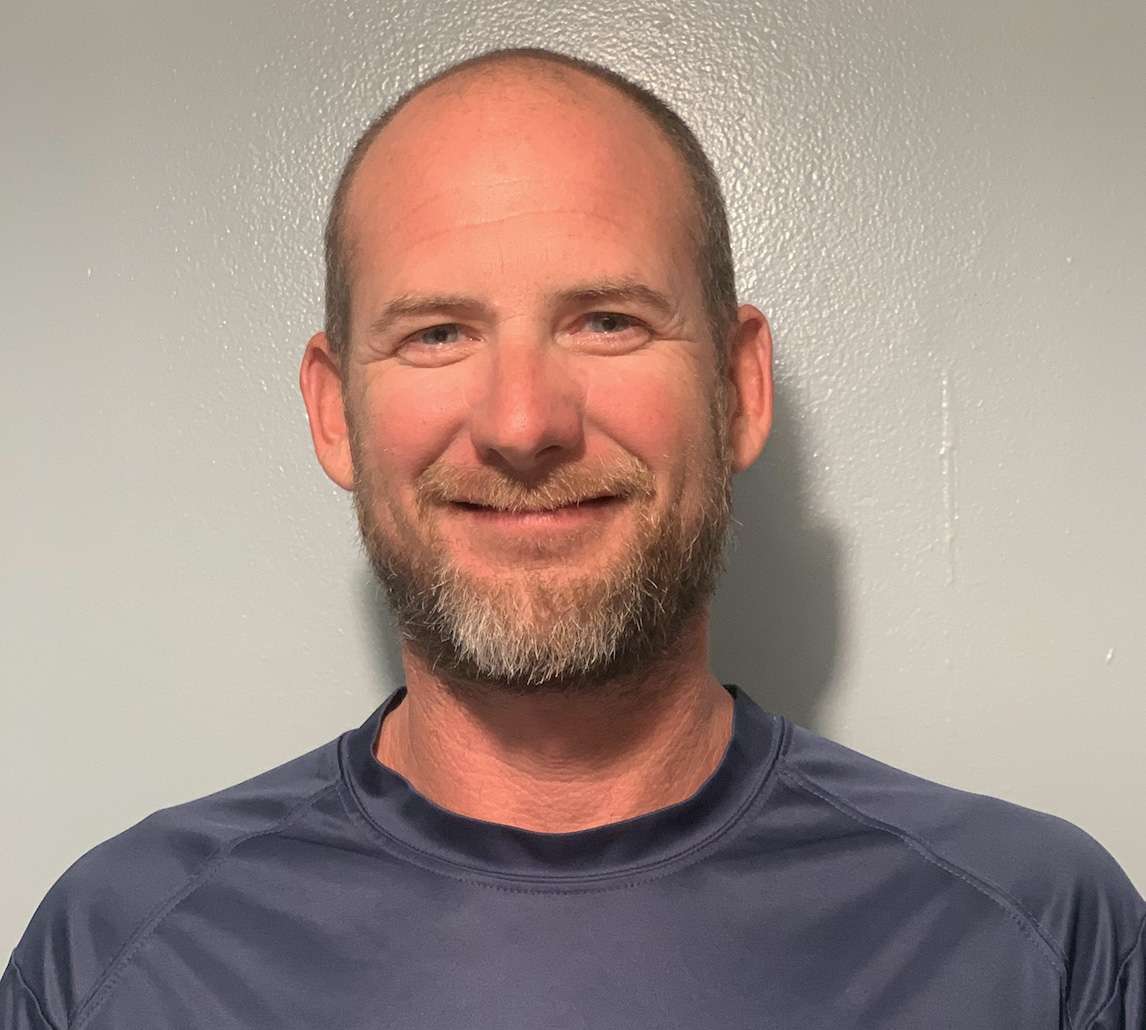 Jeff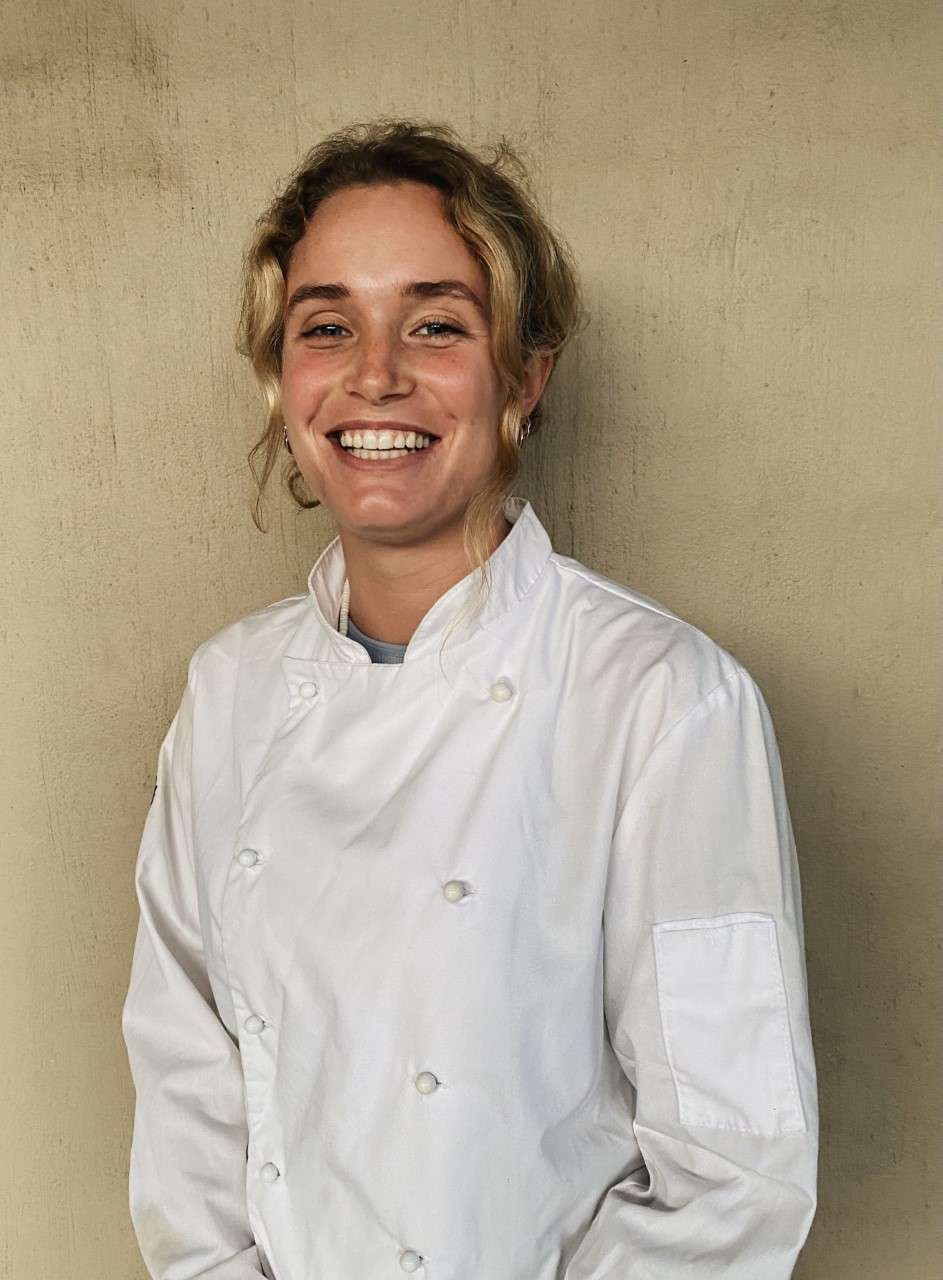 Ashleigh
General
Guest Smoke
No cigarettes. Cigars on aft.
Other Specs
Fish Gear Type
Trolling and casting
Scuba Onboard
Yacht offers Rendezvous Diving only
ADVENTURE US accommodates up to 8 guests in 4 luxury queen cabins each with its own on-suite head and shower. All guest cabins are fully air-conditioned for guest comfort. She has a galley-up layout with all the modern amenities needed for the ultimate family and friend vacation.
Crew take starboard aft cabin.
DAY 1
Welcome platter & cocktails
Poached Salmon served with edamame coconut salad, wild rice salad and garlic aioli
Herb marinated lamb racks served with a vegetable medley, baked rice and roasted cherry tomato cumin yoghurt sauce
Blueberry tart with frozen yoghurt and strawberry coulis
DAY 2
Huevos Rancheros (tortilla with soft fried egg, refried beans, salsa, feta, and spring onions)
Fruit platter & fresh pastry
Nectarine and Blueberry Breakfast crumble
Salmon tartare
Asian Coleslaw
Chicken katsu served with spicy sauce and Chinese noodles & veg
Artichoke & spinach dip with fresh French loaf for starter
Beer battered fish bites with wasabi, ginger, and soy sauce
Homemade French fries, Avo salad, tomato, and red onion salad
Mini Oreo cheesecakes
DAY 3
Poached eggs & smashed avo on toast of your choice
Fruit platter & fresh pastries
Mixed berry & peanut butter Smoothie bowl
Cod & herb fish cakes with lime and coriander sauce
Lamb Koftas, served in tahini lemon sauce with pomegranates
Butternut and avo salad, tabouleh (parsley) salad
 Pork & veggie spring rolls for starters
Sweet and sour chicken served on egg fried rice
Salt and pepper squid
Sesame sugar snap peas
Mini Banoffee Pie
DAY 4
Eggs Benedict (two poached eggs served on an English muffin, smoked salmon, and hollandaise sauce)
Fruit platter & fresh pastries
Overnight oats topped with chia seeds & berries
Tuna Poke Bowl with pickled red onion, homemade spicy mayo and a selection of chopped vegetables on a bed of white rice
Beef Rogan Josh curry on black mustard seed rice
Served with a selection of sambals and fresh garlic & herb naan bread
Assortment of sorbets & ice creams
DAY 5
English Breakfast with baked beans, fried mushrooms & onion, sausage, bacon, fried eggs and toast
Fruit platter & fresh pastries
Greek yoghurt with handmade gluten free granola
Mexican Nacho chips, Three Bean cheese dip and pulled pork
tomato & corn salsa's, fresh guacamole, shredded lettuce, pickled jalapenos, and sour cream
Spinach and feta phyllo starters
A pot of creamy mussels
Cucumber & Rocket salad
Fresh crunchy ciabatta
Coconut & white chocolate brownies with vanilla ice cream and chocolate ganache
DAY 6
Bagel Station, smoked salmon, cream cheese, sliced avo
Fruit Platter & fresh pastries
Tropical mango & kiwi smoothies with chia
Parmesan Chicken, beetroot pesto pasta, strawberry & spinach salad with toasted almonds and blue cheese
Burrata and grilled peach salad on a bed of rocket topped with roasted pistachios
Caprese salad
Homemade Beef meatballs in a white wine, tomato, and basil sauce,
served on aioli spaghetti
Rosemary & garlic Focaccia
Strawberry Panna Cotta
DAY 7
Fresh Belgian waffles with maple syrup, berries, and bacon
Fruit platter & fresh pastries
Regular and Avo & wasabi deviled eggs
Steak with pesto pasta
Turkey sliders with sumac yoghurt sauce
Caesar salad with parmesan shavings and croutons, carrot and sour cherry salad
Pan-fried Dover Sole served with burnt sage butter
roasted black garlic potatoes and samphire and roasted asparagus
Sticky Toffee Pudding with custard
Ed Hamilton & Co. endeavors to provide the most up-to-date yacht information, availability and rate details, however, all information published on this site is subject to change without notice. Please contact us for the most current yacht information, availability and rate details.