Guests

7

Cabins

4

Model

Cat

Year Built

2011
Additional Rate Information
Additional Rate Information
Charter Rates Per Week
| Rate Period | Terms | 2 Guests | 3 Guests | 4 Guests | 5 Guests | 6 Guests |
| --- | --- | --- | --- | --- | --- | --- |
| Winter 2022 to 2023 | Inclusive | $13,950 | $14,700 | $15,450 | $16,200 | $16,950 |
| Summer 2023 | Inclusive | $12,950 | $13,700 | $14,450 | $15,200 | $15,650 |
| Winter 2023 to 2024 | Inclusive | $13,950 | $14,700 | $15,450 | $16,200 | $16,950 |
Additional Rate Information
NOTE : LOW SEASON RATES APPLY FOR ALL CHARTERS FROM SEPTEMBER 2022 UNTIL DECEMBER 15th 2022
Prices are Inclusive of Grenadines Charter Cruising Tax ($15US/person). Mooring Buoy Fees, Marine Park Taxes (Rates exclude Mustique Mooring and Canouan Marina).
XMAS 2023 (finish 27th or before) and NEW YEAR 2024 (Grenadines) : $19490 (7 nights)
HALF BOARD :
Winter Rates : Subtract $150US per person for 7 night charters.
CHILDREN
Under 12 years $250US discount for 7 night charters.
All Charters :
Please note that there is an additional charge of $50US/night to run the Air Conditioning throughout the night. For the standard charter rates above, air conditioning is used to cool the cabins in the evening.
RELOCATION
Please enquire for charters starting north of Martinique.
One way: St Vincent or Bequia to Grenada: $750US
Relocation Fees to Other Countries: Please Enquire
7 PERSON CHARTERS
Note that Groovy has 3 guest cabins. The port forward cabin has a small v berth for three small children sharing. The boat also has a saloon berth however please enquire prior to quoting the saloon berth.
How to get to Saint Vincent?
Internationals Direct from TORONTO, JFK, MIAMI to ST VINCENT (SVD)
Internationals Direct from UK to ST VINCENT (Virgin Atlantic) and UK to BARBADOS (BA, Virgin) then 4pm connect with one of the local airlines to the Grenadines : FLYONECARIBBEAN, SVGAIR, MUSTIQUE AIRWAYS, INTERCARIBBEAN AIRLINES
Location Details
Summer Area: Caribbean Leewards, Caribbean Windwards
Winter Area: Caribbean Leewards, Caribbean Windwards
Location Details: Current Location : Saint Vincent and the Grenadines
Summer 2022/3: Charters available from The Grenadines / Grenada / St Lucia / Martinique / Antigua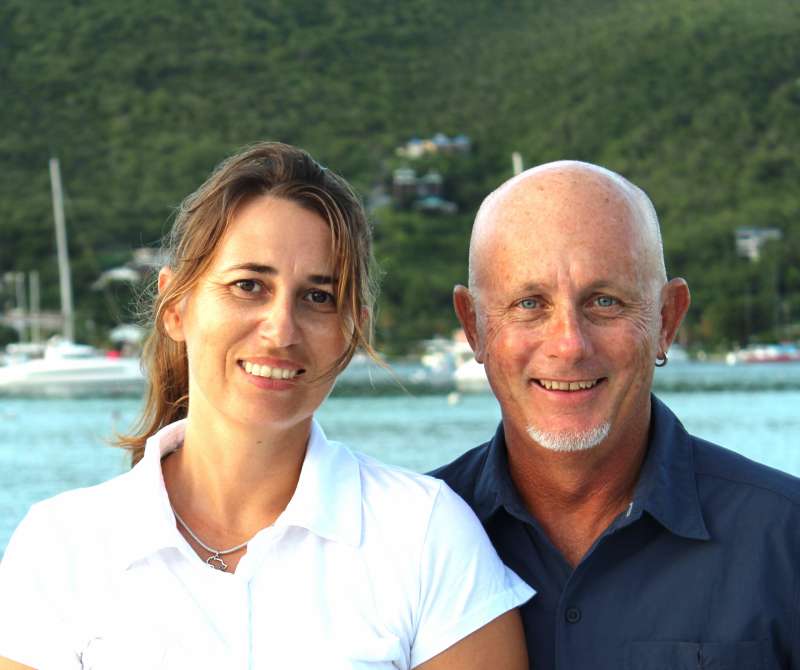 Captain Steve
Steve's sailing experience goes back to when he was a wee lad (childhood) as a cadet in Royal Australian Naval Reserve Cadets, competing and even winning junior class sailing regattas. His professional career led him to the waterfront where he could combine his work with his passion. Being a surfer, wakeboarder, scuba diver and general water man leads to becoming involved in the water-sports business in tourism and studying for maritime commercial licenses.
Moving on to a more serious professional life of responsibilities he takes on a position as Brisbane city ferry boat captain. After a few years of this routine lifestyle his adventurous spirit leads him to new opportunities, leaving Australia he ends up in Greece, sailing the Greek islands as a charter yacht skipper. It is in Greece that he discovers kiteboarding and very quickly he becomes one of the first kitesurfers on Kos island.
After Greece, Steve and Monika took the challenge of a Transatlantic on board Groovy. Having sailed through the Grenadines for many seasons prior, they have the opportunity to share their local knowledge of the area to take you to the best secluded beaches, snorkeling and diving locations, and private anchorages.
While Steve has the qualifications and experience to keep his boat to the highest of standards, his style of skippering is informal and he has the flexibility to change itineraries as and when is required. He prefers being on the sea to on land, enjoys meeting new people and of course exploring new locations along the way.
Chef / Hostess: Monika
Monika's dream and a passion for travelling to exotic locations lead to her choice of studies, tourist industries, enabling her to enter into a professional career in tourism to see the world. After graduation, she left Poland to work and live in various countires. Her path begins in Tunisia leading to France and Cape Verde. It's on Sal Island in 2008 that she discovers kiting and later, sailing. She has travelled a lot of the world including Africa and Asia working as a tour leader for 10 years.
She was also previously a nanny and incredibly good at entertaining children. For 6 years before she and Steve started chartering and sailing together, she worked aboard large luxury yachts as a chef and gained experience as a deckhand and hostess.
Monika is a fantastic host and her food and meals are always fresh and well presented with no worries about catering for special diets, gluten-free or any other food restrictions.
Working together as The Dream Team, Steve and Monika draw on their experience of year's of freelance work on different boats to set-up and maintain Groovy so that guests can all have an easy and pleasant trip. Combined with Monika's delectable food and Steve's amazing sense of humour, sailing expertise, any guest is bound to have an amazing vacation.
| | | | | |
| --- | --- | --- | --- | --- |
| Captain | Steve | Austalian | 1966 | Australian, English, Polish, Greek , French. |
| Crew | Monika | Polish | | |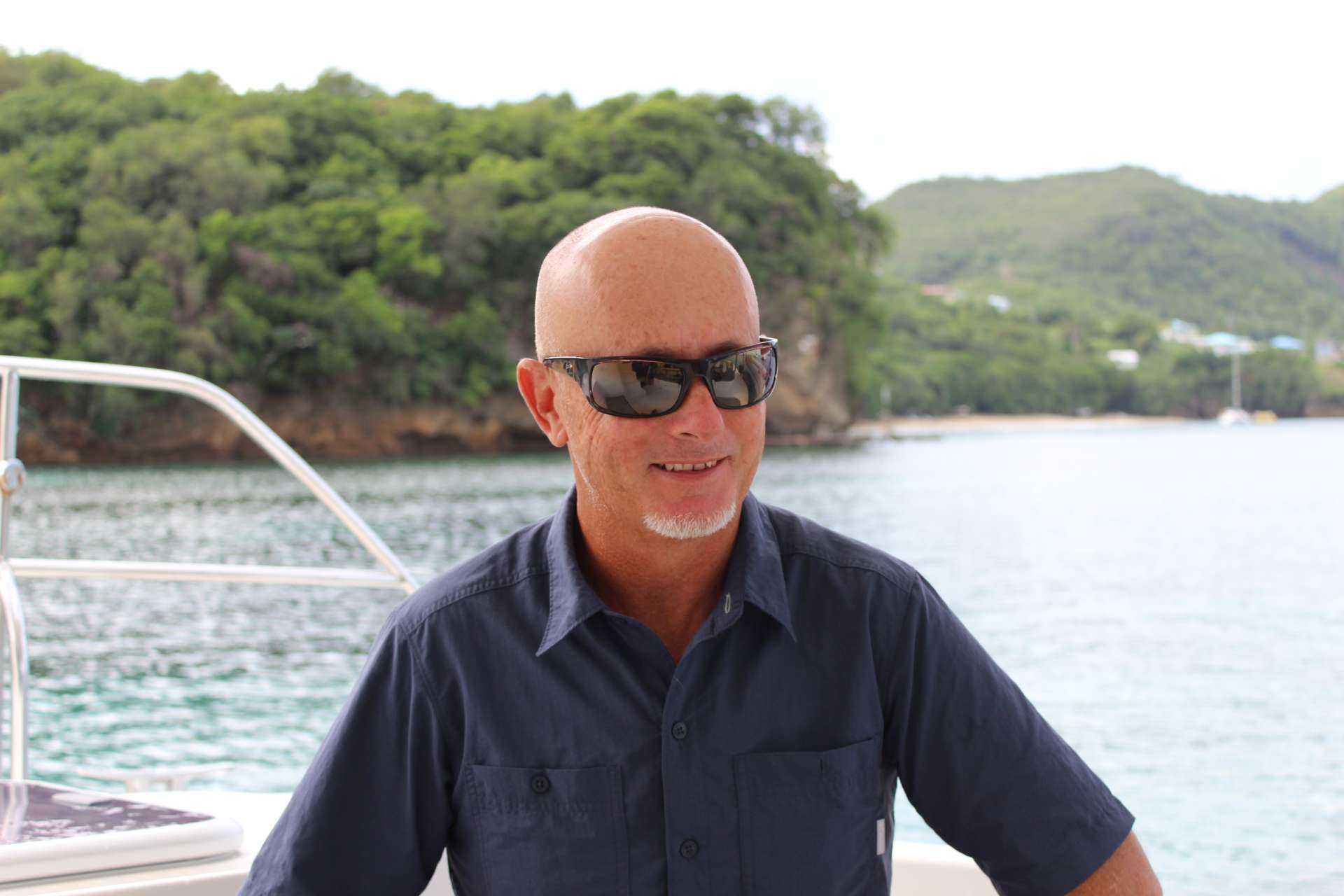 Captain
Steve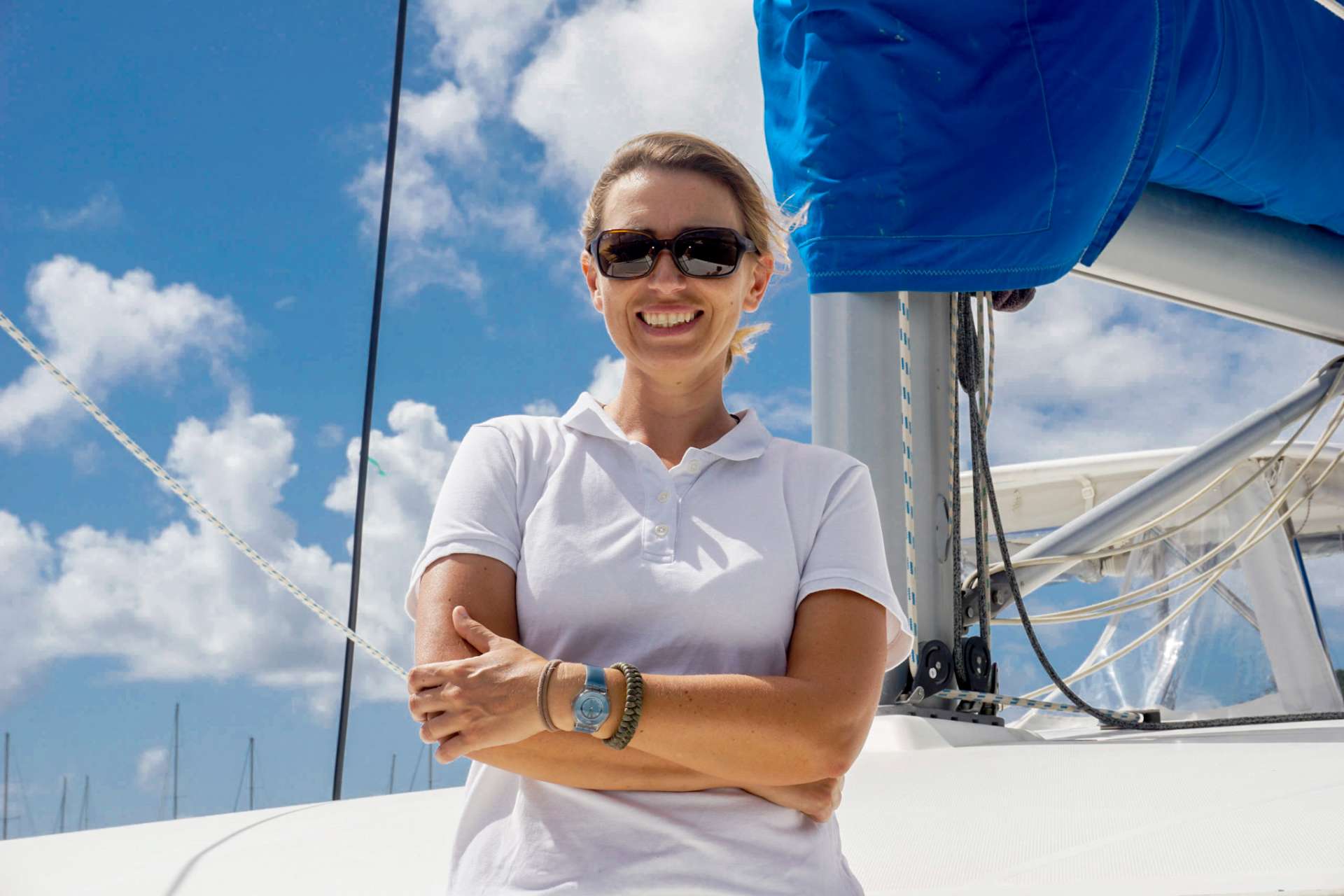 Chef
Monika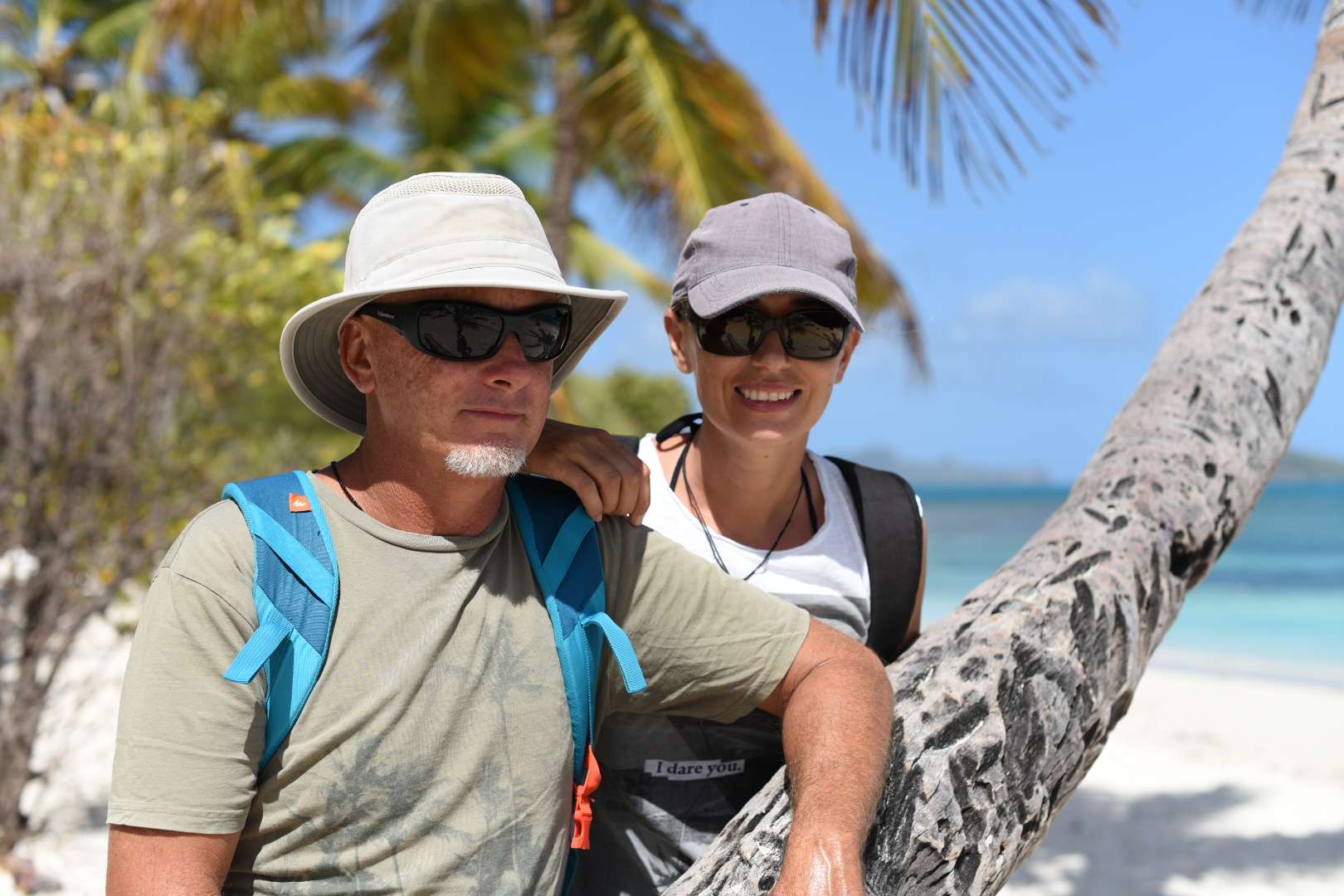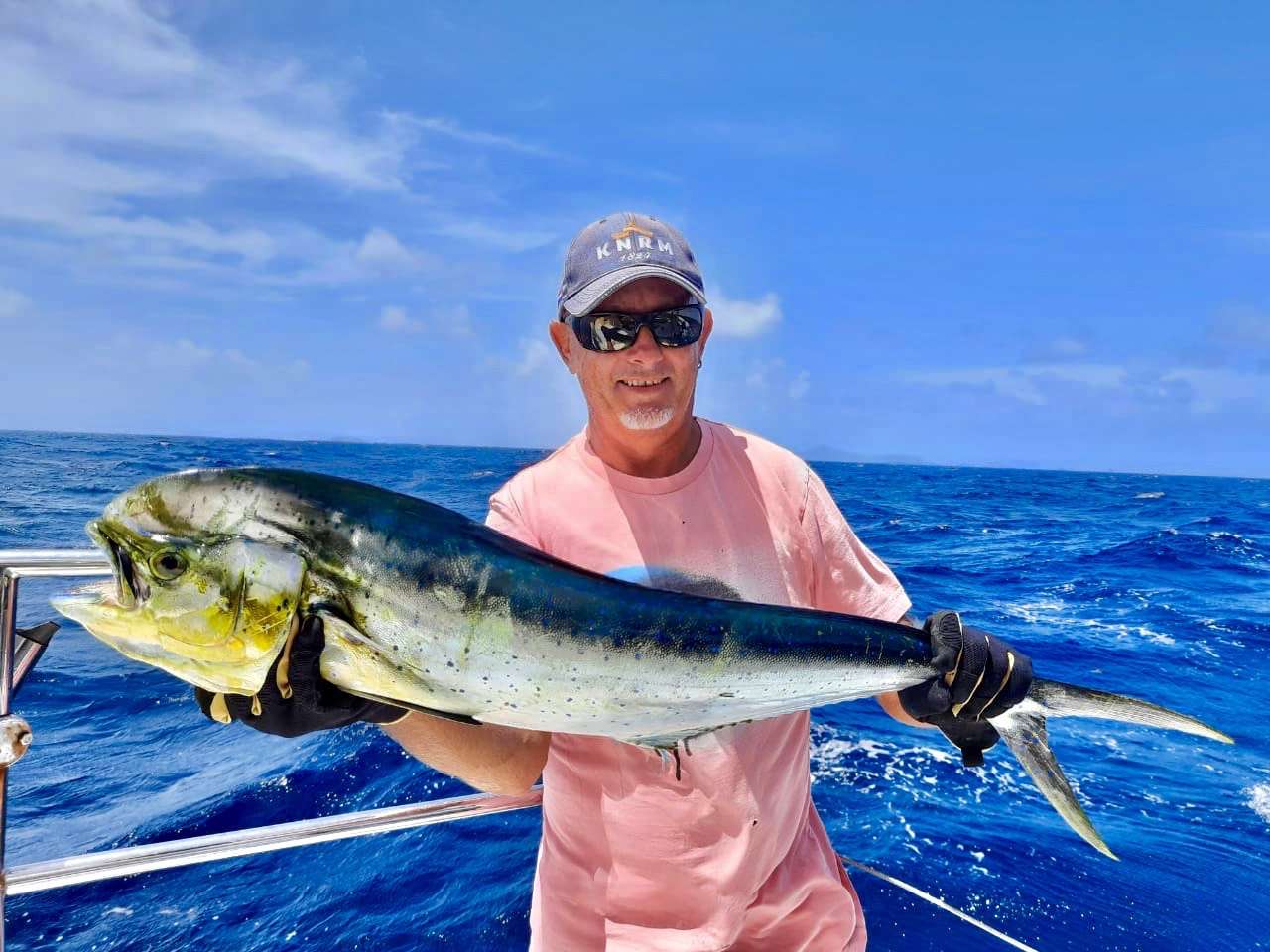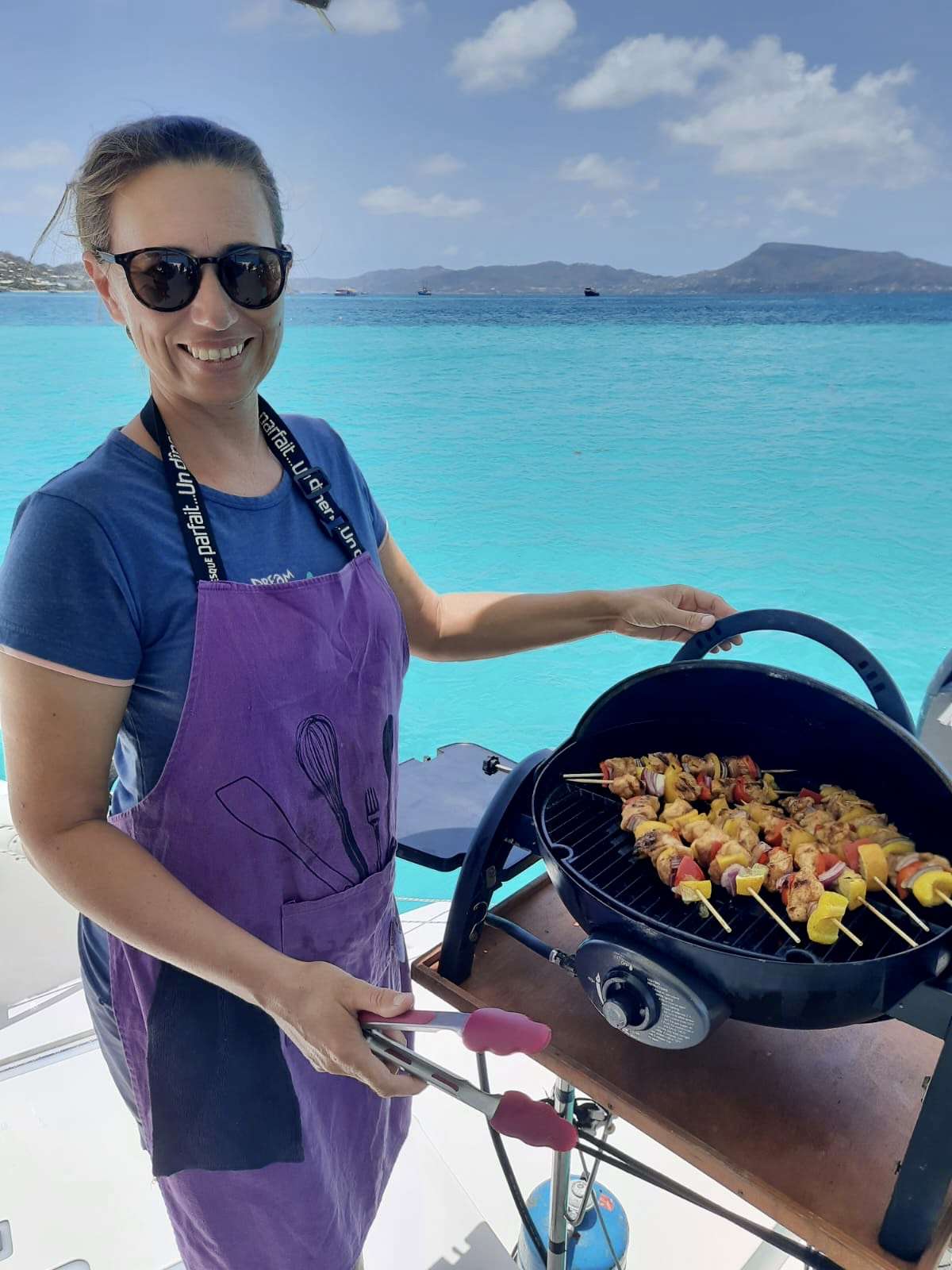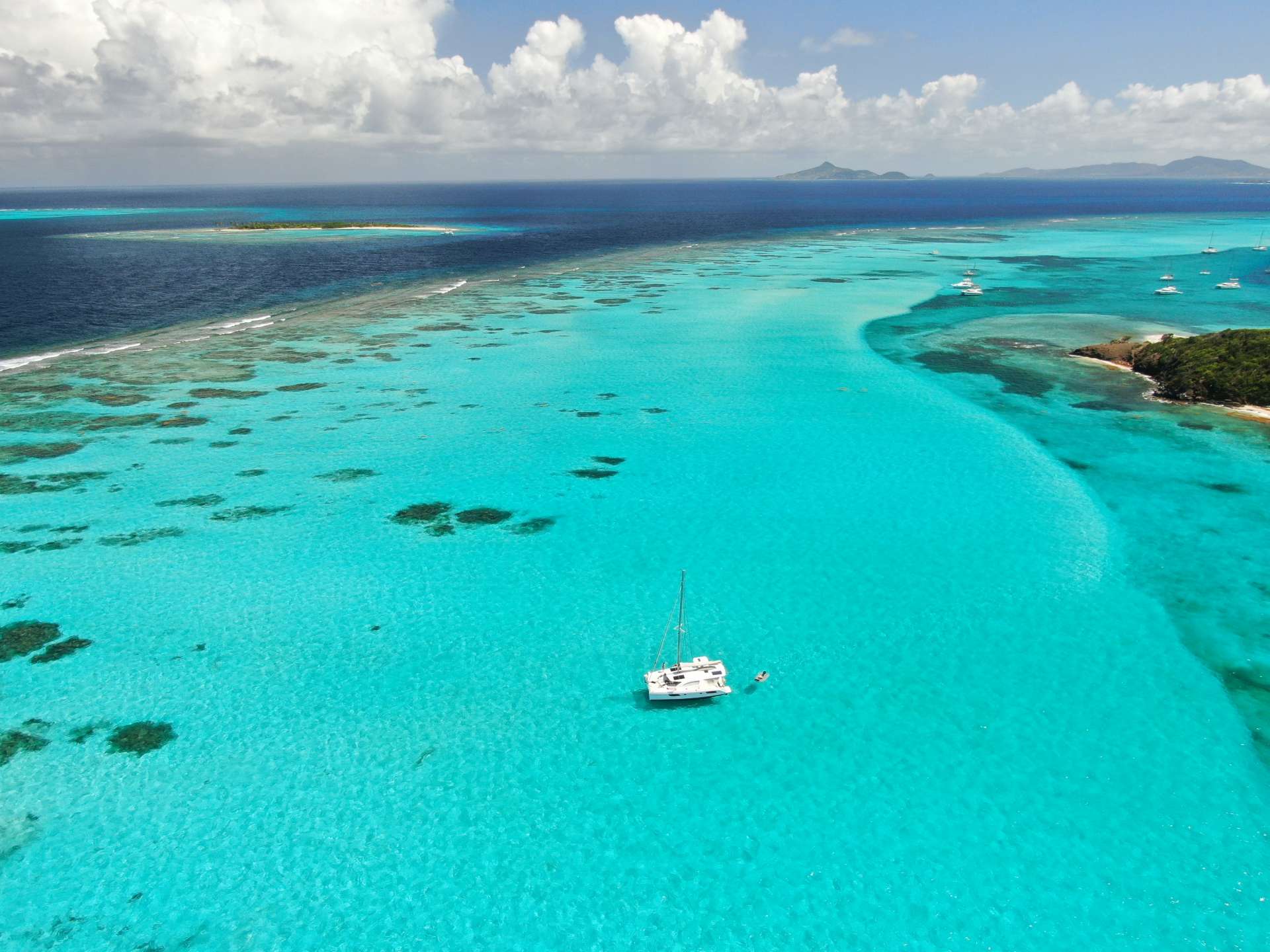 General
Min Child Age
All Ages (Child Friendly)
Leisure
Dinghy
Highfield 10.5 ft (New 2022)
Other Specs
Other Pickup
St Lucia / Grenada
Builder
Robertson and Caine
Water Capacity
264 gallons
Kite Boarding Details
3 surfboards, 1 Twinteep Lightwind/Beginners Board "door" , 4 Regular Twinteeps, 2 Foil Boads + One with three mast heights. The boat carries a selection of supplementary kites and recommend guests bring their own kites, harnesses and safety gear. An ideal boat for kite-surfers with experience who would like to learn more from the captain and crew. Inexperienced or new kiters must take lessons off the boat or book a kite guide and equipment to join the boat in the day time for an additional cost.
Fish Gear Type
Rods and Lines (Trawling)
Green Other
Solar Panels, Recycling, Attention to Food Waste, and limited Plastic Use.
Scuba Onboard
Yacht offers Rendezvous Diving only
Other Entertain
Projector on board for watching movies
Drone and Drone Pilot for filming guests during water sport activities.
Communicate
Wifi is for checking emails. Streaming and Downloads may incur an additional charge.
Ac Sur Charge
$50 US / night
Other Toys
- Wake-boards for Children's use only
- If additional kayaks or paddleboards are required, they can be put on board
- Hammock
Breakfast:
Various types of pancakes: banana, apple or plain with maple syrup, fruit and yogurt
Homemade breads – variety of seeds
Mediterranean omelette
Nutritious mango-coconut-oat milkshake
Traditional full English breakfast
Oven baked fluffy omelette with green peas
French toast with avocado and sour cream
Homemade banana muffins with rum and raisins
Fruit platter, jams, peanut butter, honey, coffee and selection of teas 
Lunch:
Green curry chicken pappardelle with sun dried tomatoes, spinach and coconut milk
Mediterranean style shak shuka, mouth watering stew of chick pea, aubergines, and tomato topped with egg
Homemade dill gnocci with blue cheese and mushrooms
Leek risotto with crispy bacon
Quinoa salad with marinated chicken stripes.
Tuna fishcakes with mixed herbs served with red and white cabbage salad & roasted selection of seeds
Falafel with mint dip, chapati bread, beetroot salad and roasted sunflower seeds on a bed of rocket.
Penne pasta with BBQ aubergines and sun dried tomato sauce
Dinner
BBQ' d Tuna steaks with sesame seeds served with wasabi & pickled ginger.  Accompanied by stir fried vegetables and steamed basmati rice
Mango chutney wahoo served with spiced green rice & local market salad
Honey glazed Maraget de Canard served with cranberry source, stewed apple and baked potatoes.
Filet steak with blue cheese BBQ green beans and potato wedges.
Beef stew with lentil and carrots
Mediterranean slow roasted baby back ribs with potato salad, red cabbage and sundried tomatoes.
Oven baked Mahi Mahi serviced with plantain, local vegetables and Caribbean spiced rice.
Deserts: coconut panna cota, mango cheese cake, ice cream, tropical fruit salad, chocolate soufflé
Happy Hour: Trust Captain Steve's mixological talents and a great variety of rum caribbean cocktails. Relax at sunset with, for example, a bite of nachos with cheese dipped in guacamole, or, crackers, vegetable dips and home made humous. 
Ed Hamilton & Co. endeavors to provide the most up-to-date yacht information, availability and rate details, however, all information published on this site is subject to change without notice. Please contact us for the most current yacht information, availability and rate details.