Guests

12

Cabins

6

Model

Motors

Year Built

2018
Additional Rate Information
Additional Rate Information
Location Details
Summer Area: Croatia
Location Details: Split, Croatia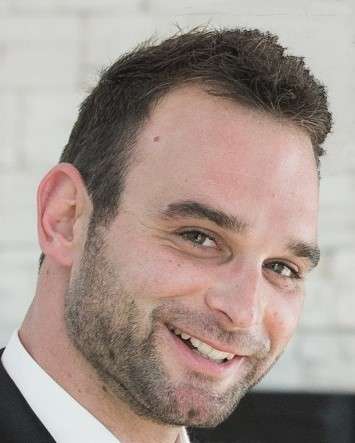 Caslav Reljic – Captain
From the first moment you come aboard Rara Avis you will feel you are in a safe and hospitable hands of Časlav, young 30 years old captain who has spent last 12 years of his life connected with sea. Soon after finishing high school he has realized his love is not commercial and marketing but sea and the boats. He started working as a sailor on different boats and patiently he sailed his way to become a captain. Experience that he gathered in meantime has made him an excellent host who can provide his guests the most memorable cruise.
Časlav has been showing enthusiasm and love for the nature all of his life so when he is not sailing, he spends his free time on the mountains. For him this is ideal way of recharging his batteries and connecting with nature and his family. He is married, has two children and his wife shares his love for this job as she comes from the family that has been working in nautical tourism for few generations now.
Časalv has very friendly and cheerful nature and you will like him from the first moment you meet him especially as he takes his job very seriously and he wants to provide his clients complete experience. He enjoys meeting new people from all over the world and he feels it is his mission to show them all the beauties of his country. This is why his main goal is happy and completely satisfied client.
Časalav speaks Croatian and English.
Marko Matic – Cook
Born and raised in the historical city of Sinj, where the antient battles for Croatia took place, chef Marko has that fighting spirit and the will to give the best that he can in everything he does. And he does food, he is doing it with such legerity and enthusiasm.
Marko has mastered cooking skills as a chef in several well known and praised a la carte restaurants along the Dalmatian coast as well as on some other yachts.
As a young chef, he has wider views in sense of being more familiar with new cooking ideas and ways of cooking, new flavors and very large spectrum of groceries selection.
His dedication to food preparation has made him not only a great cook but an amazing food decorator. His meals tell an authentic Mediterranean gourmet story that will enchant your flavor buds as much as your eyes. Chef Marko takes special pride in rustic style meat & fish dishes preparation combined with modern cuisine tricks. Speaks English, very friendly and open to any menu suggestions from the guests as his only wish is to complete the cruising experience with terrific dining. His eagerness to please is very visible and tasteful in his food creations.
HISTORY OF FAMILY ERCEGOVIĆ
Family of Marijo Ercegović, owner of Rara Avis, has been more than 70 years connected with the sea and the boats. His grandfather, his father and his brothers where all seaman and spent most of their lives on the oceans and seas all over the world. So, it was natural for Marijo to continue this tradition.
First boat that was owned by their family was wooden sailing boat Sveti Križ (St. Cross) which his grandfather Ante bought in 1950. This boat was used in commercial purposes for cargo and people transportation. The boat was built in 1947 in shipyard in Split and it is still owned by the family as their private yacht.
Marijo was first member of his family who started working in nautical tourism. It was in 1996. and from then Rara Avis is 7th ship owned by him and his family. In meantime, as nautical tourism has been developing, some of them where sold and now Marijo owns four boats including Rara Avis (Ocean (build 2009.), Aurora (build 2012.) and Diamond (build 2015.). All of this boats are providing top level of service to their clients.
Nautical tourism has gone through significant changes in last 25 years. From the early beginnings when everything was new and unexplored until today when more and more boats are build each year – with the top goal of providing higher level of luxury for their upcoming clients. Rara Avis is the result of that changes and it is the crown of Marijo's long-standing devotion to his work. In Marijo's case his business is family business. All members of his family are included, starting from his wife and children to his sons in low. They all have their own roll in this and as the most important thing – they all share his passion for sea and tourism.
All Ships that where owned by Marijo:
Mala Maris, excursions, bought in 1996.
Ika, nautical tourism, bought 1999.
Vapor, nautical tourism, bulid 2005.
Ocean, nautical tourism, bulid 2009.
Aurora, nautical tourism, build 2012.
Diamond, nautical tourism, build 2015.
Rara Avis, nautical tourism, builed 2017.
| | | | | |
| --- | --- | --- | --- | --- |
| Captain | Caslav | Croatian | 1987 | English |
| Crew | Marko | Matic | | |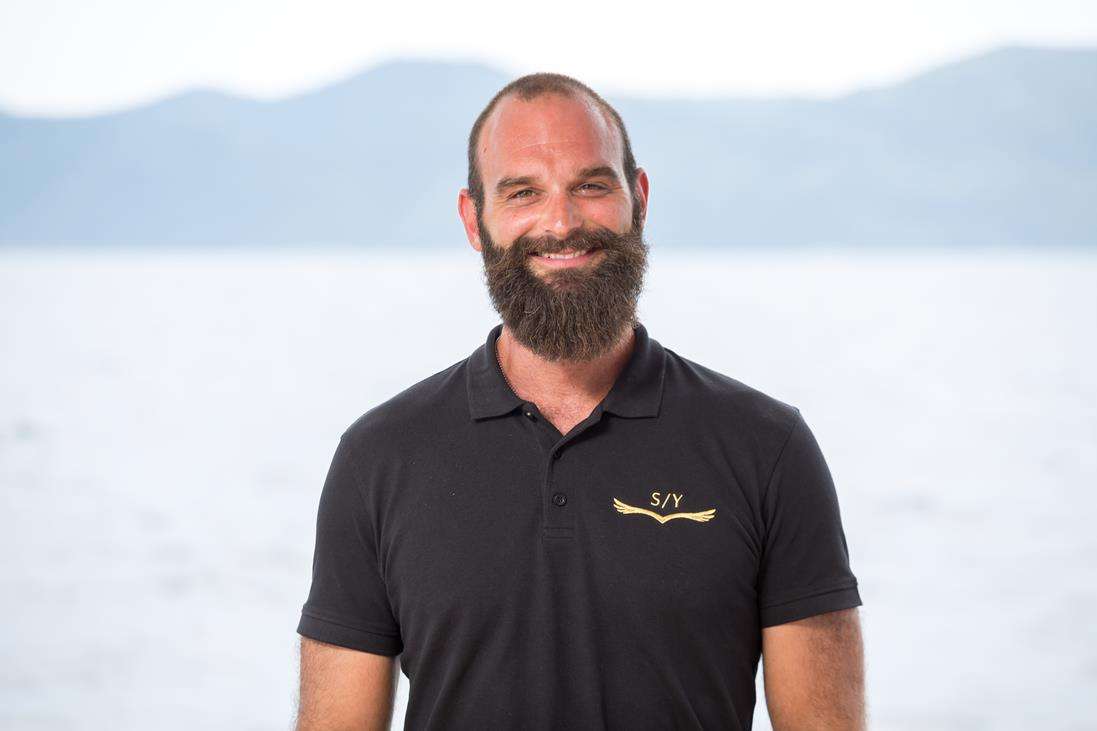 Captain
Caslav reljic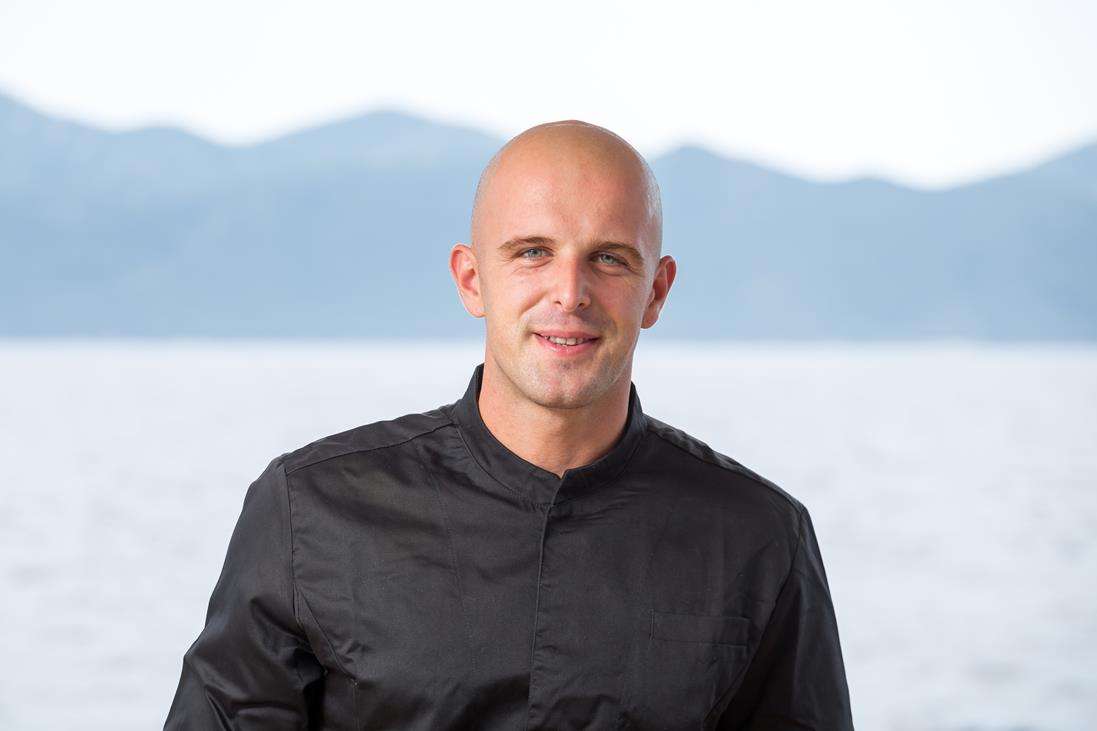 Cook
Marko matic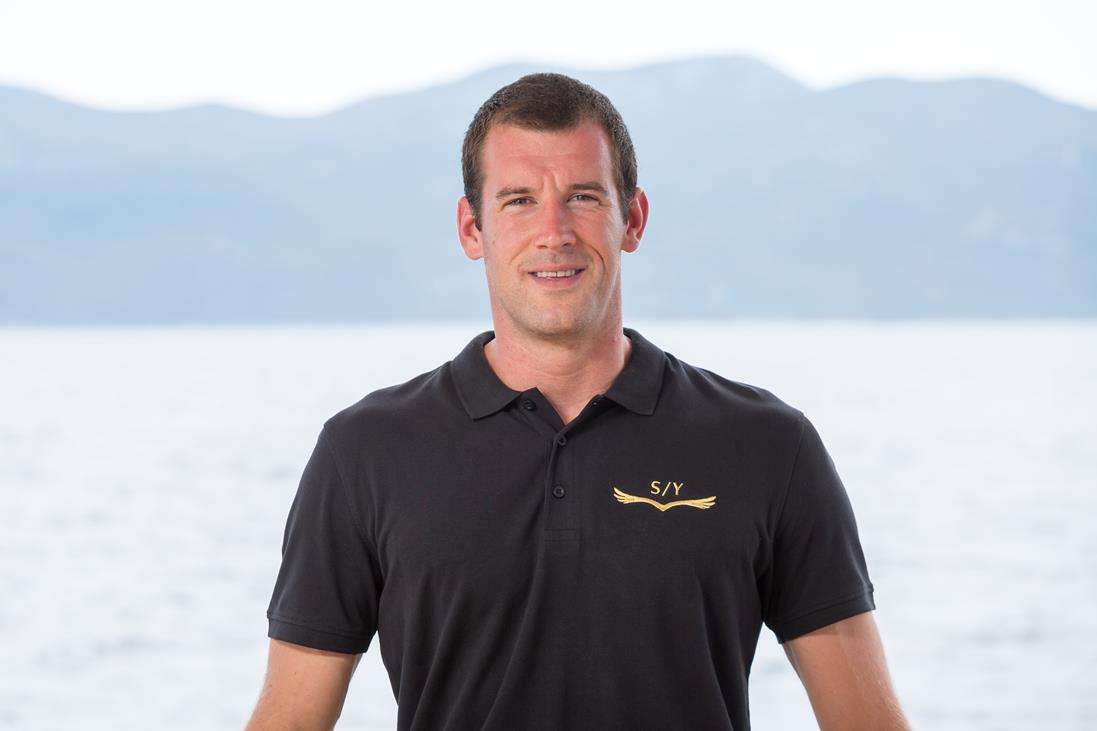 Sailor
Stipe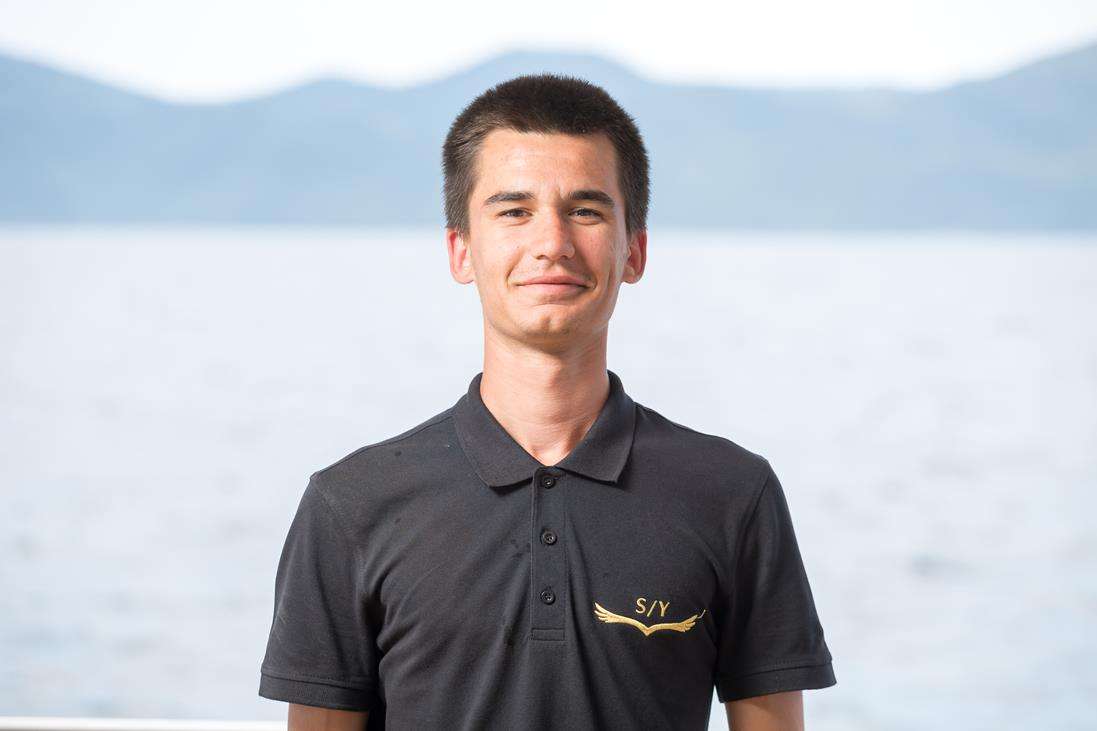 Sailor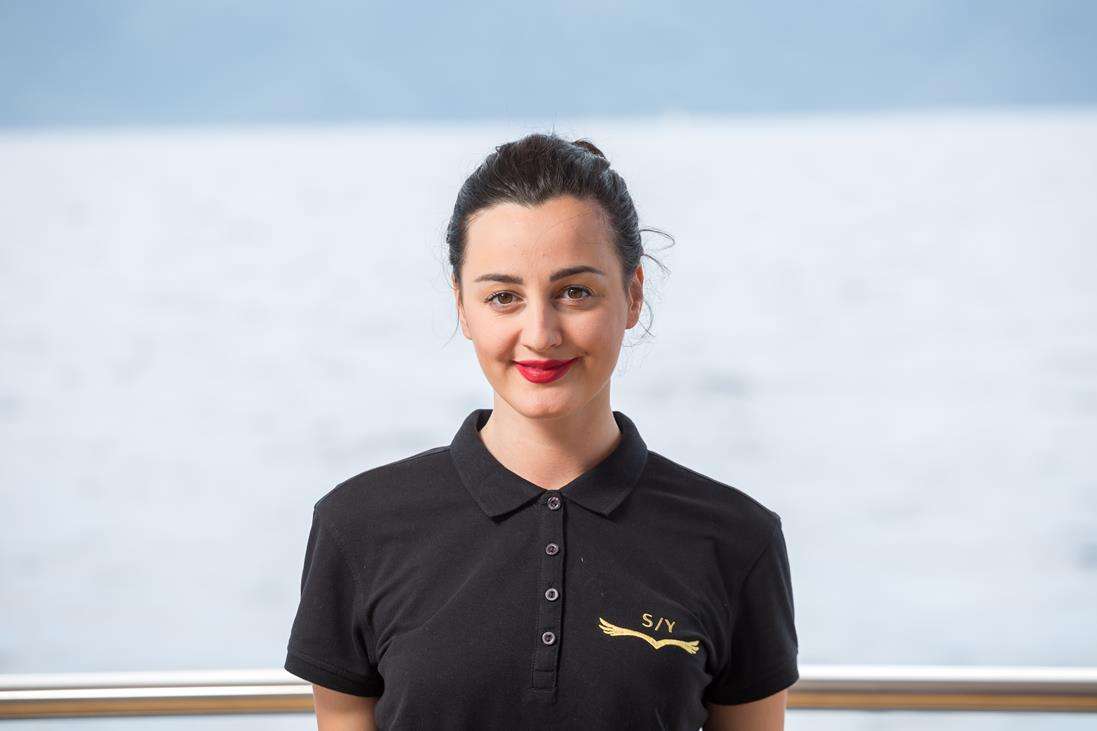 Hostess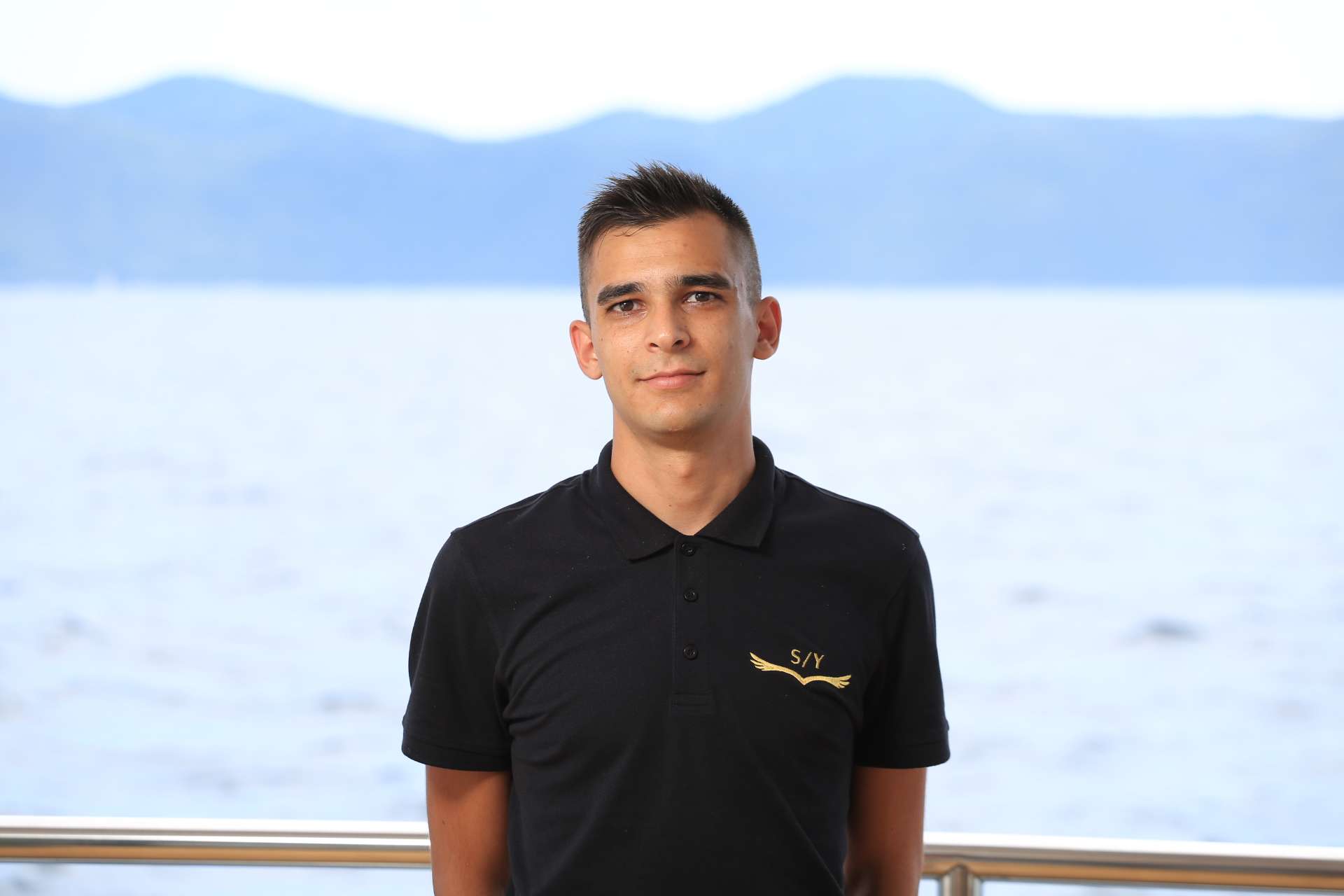 Sailor
Leisure
Dive Info
Available on request
– Master cabin: double bed (200*200 cm), 40 square meters.
– Vip cabin: double bed (200*200 cm), 22 square meters.
– 2 Double Cabins: double bed (190*200 cm), 15 square meters.
– 2 Twin Cabins (convertible to Double Cabin): twin bed (2 x 95*200 cm), 16 square meters
 
BREAKFAST
BEVERAGES: WATER, COFFEE, TEA, FRESH SQUEEZED JUICE, GOAT AND COW MILK, FRESH FRUIT & VEGETABLE SHAKES, YOGURTS
COLD DISHES: COOKED HAM, BAKED HAM, HOMEMADE SMOKED SAUSAGES AND BACON, HARD SALAMI, TURKEY HAM, MORTADELA SLICES
SELECTION OF CHEESE: EMENTAL CHEESE, GOUDA CHEESE, EDAMER CHEESE, HOMEMADE YOUNG CHEESE
SPREADS: BUTTER, PEANUT BUTTER, SELECTION OF FRUIT JAMS, CREAM CHEESE, FRESH CREAM, TUNA PATE
WARM DISHES: BOILED EGGS, SUNNY SIDE UP FRIED EGGS, POACHED EGGS, VARIOUS OMELETS, GRILLED VEGETABLES, FRIED BACON, TOASTS, CROISSANTS AND VARIOUS BUN ROLLS
SELECTION OF CEREALS: CORN FLAKES, OAT FLAKES, CHOCOLATE CEREALS, FRUIT CEREALS
SELECTION OF FRESH SEASON FRUIT
MENU 2018 – REGULAR
DAY 1.
-MONKFISH CARPACCIO O NA BED OF FRESH ARUGULA (BABY ROCKET SALAD)
-ROASTED SEA BASS CREAM SOUP
-TUNA FILLETS & TAGLIATELLE WITH VEGETABLES
-CHEESECAKE WITH CRANBERRY ICING
DAY 2.
-PATE FOIS GRAS
-ISTRIAN HOMEMADE PASTA WITH PROSCIUTTO AND RED RADICCHIO
-BEEF CHEEKS IN A DENSE PORTO WINE SAUCE WITH CELERY PUREE AND CARAMELIZED BABY CARROTS
-CASSATTA ICE DESSERT
DAY 3.
-MARINATED RED MULLET, FISH STEW JELLY, RED MULLET BONES FISH CHIPS
-SQUID TART WITH BAKED PRAWN SAUCE
-SEA BASS FILLET IN MEDITERRANEAN CRUST WITH BAKED PRAWNS, PROSECCO AND FRESH HERBS SAUCE, BABY POTATO SOTE WITH FRESH CHERRY TOMATOES, OLIVES AND ROSEMARY
-SEMIFREDDO DESSERT
DAY 4.
-DRY CURD COOTTAGE CHEESE SAUCE WITH BOLETUS MUSHROOMS RAVIOLI
-BAKED ROOTY VEGETABLES AND SQUASH CREAM SOUP WITH BREAD CROUTONS
-GRILLED VEAL TENDERLOIN WITH TRUFFLE SAUCE GNOCCHI
-WHITE CHOCOLATE MOUSSE WITH RASPBERRY AND ALMOND KROKANT
DAY 5.
-TUNA AND SHRIMP TARTAR
-SCALLOPS (SAINT JACQUES) AU GRATIN
-HVARSKA GREGADA (TRADITIONAL AUTHENTIC HVAR ISLAND FISH SPECIALTY)
-SWEET EGG FLAN DESSERT
DAY 6.
– ORIGINAL PAG ISLAND GOAT CHEESE IN OLIVE OIL WIT HOMEMADE ROSEMARY BREAD
-SPLIT PEA SOUP
– MEDITERRANEAN HERBS MARINATED LAMB CHOPS WITH BAKED POLENTA
-PEARS DRENCHED IN RED WINE SAUCE
DAY 7.
-SMOKED SALMON (LOX) CANAPE
-CODFISH STEW
-SALMON FILLET WITH SELECTION OF VEGETABLES AU GRATIN
-WHITE CHOCOLATE AND STRAWBERRIES TIRAMISU
RARA AVIS VEGETERIAN MENU 2018.
MENU 1.
-SMOKED TOFU SALAD
-SQUASH SOUP
-PUMPKIN GNOCCHI IN BOLETUS MUSHROOM SAUCE
-CHEESECAKE WITH CRANBERRY ICING
MENU 2.
-OLIVE PATE
-CHEESE AND SESAME FILLED ZUCCHINI
-CHANTERELLE MUSHROOM RISOTTO
– CASSATTA ICE DESSERT
MENU 3.
-CAPRESE SALAD WITH FRESH BASIL AND OLIVE PESTO
-DALMATIAN STYLE TOMATO SAUCE WITH PASTA
-VEGETABLE AND CABBAGE STEW
-SAMIFREDDO DESSERT
MENU 4.
-MARINATED VEGETABLES
-SPINACH AND FRESH CHEESE ROLLS
-PUMPKIN AND CHIKPEAS SPICY STEW
– WHITE CHOCOLATE MOUSSE WITH RASPBERRY AND ALMOND KROKANT
MENU 5.
-ARUGULA (BABY ROCKET SALAD) WITH FLAVORED FETA CHEESE
-BATATA CHIPS WITH GREEK YOGURT SAUCE
-FUSI (PASTA) WITH WILD ASPARAGUS AND SAFFRON
– SWEET EGG FLAN DESSERT
MENU 6.
-MARINATED TOMATOES WITH FRESH BASIL AND FIGS
-BROAD BEAN CREAM SOUP
-ROASTED PEPPERS WITH YOUNG CHEESE AND PUMPKIN OIL
– PEARS DRENCHED IN RED WINE SAUCE
MENU 7.
-BUCKWHEAT (SARACEN) AND CHIKPEAS SALAD
-FLAVORED POLENTA WITH TOMATO SAUCE
-ZUCCHINI AND MILLET CASSEROLE
– WHITE CHOCOLATE AND STRAWBERRIES TIRAMISU
Ed Hamilton & Co. endeavors to provide the most up-to-date yacht information, availability and rate details, however, all information published on this site is subject to change without notice. Please contact us for the most current yacht information, availability and rate details.