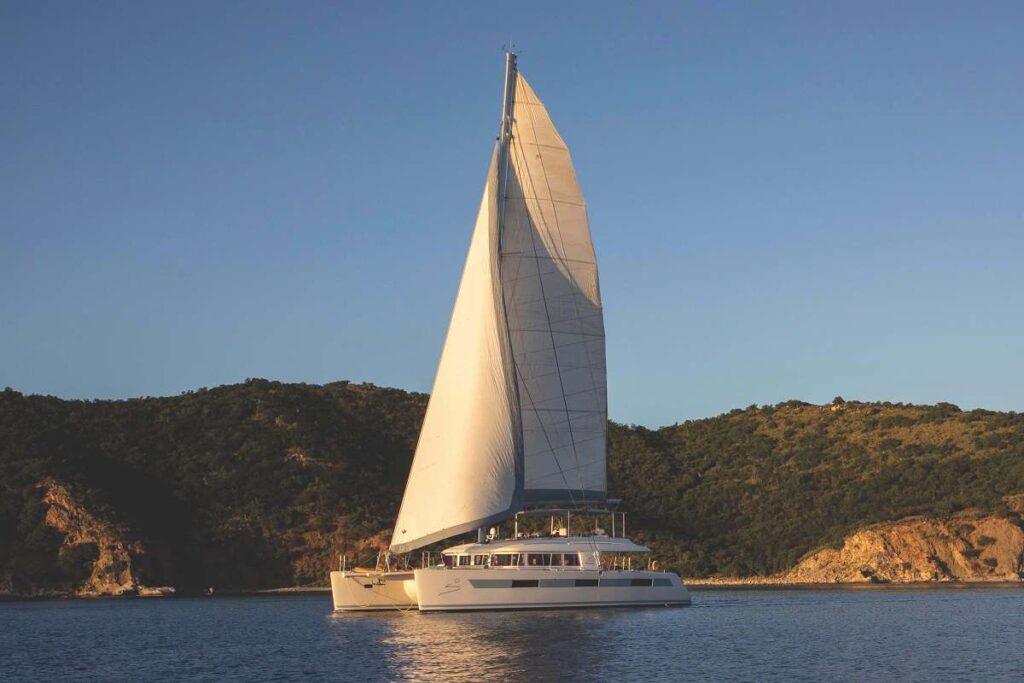 One of our customers who recently sailed on 'Nomada' for their BVI charter sent in the following letter of praise:
"We just stayed on your amazing catamaran last week – Nomada. Thank you for sharing your beautiful boat. We had one of the best holidays of our lives! As amazing as the boat was – it was the crew that made the trip magical. I want to tell you that Thomas Beesely, Glen Massey and Dani Willows were outstanding in their hospitality, care and planning. I could not believe that they had only been working together for a short time.
We learned that Dani is applying for a permanent position with Nomada. I want to let you know that she was the ultimate "deck hand" not sure what you call her position – but she was always asking if we needed anything, clearing tables, helping the crew, etc. with a smile and amazing personality. The boat and cabins were always immaculate. Her Painkillers were better than Soggy Dollar's! PS She is a fantastic singer – made Karaoke night! I know Glenn is new to the team also but it felt like these three had been working together all season. Please hire Dani and keep the "Dream Team" together." – Michele E. (May 28 – June 3)
'Best holidays of our lives' and a 'magical trip' are hard to beat, many thanks to the "Dream Team" for making these folks' vacation special! If you're interested in chartering Nomada, you can view her pricing and details here. Nomada has a special offer for charters sailing through July.
If you're looking for something a bit different, there are myriad other crewed yacht charter options, and we'd be happy to help. Call us at 800 621 7855, email us at info@ed-hamilton.com or ask us to suggest some specific boats that fit your requirements!