Guests

6

Cabins

3

Model

Power

Year Built

1995
Additional Rate Information
Additional Rate Information
Charter Rates Per Week
| Rate Period | Terms | 2 Guests | 3 Guests | 4 Guests | 5 Guests | 6 Guests |
| --- | --- | --- | --- | --- | --- | --- |
| Summer 2022 | Inclusive | $23,500 | $24,500 | $25,500 | $26,500 | $27,500 |
| Winter 2022 to 2023 | Inclusive | $23,500 | $24,500 | $25,500 | $26,500 | $27,500 |
| Summer 2023 | Inclusive | $23,500 | $24,500 | $25,500 | $26,500 | $27,500 |
Additional Rate Information
GENERAL NOTES:
MINIMUM NIGHTS: Inquire
For 6 night charters, divide weekly rate by 7 nights X 6 nights. For 5 nights or less, divide weekly rate by 6 nights X number of nights.
HALF-BOARD: Includes: 7 breakfasts, lunches & 3 dinners, other meals ashore at client expense.
2/$23,200 3/$24,050 4/$24,900 5/$25,750 6/$26,600
LOCAL FARE: Includes: 7 breakfasts, 5 lunches & 6 dinners. Requires 2 lunches and 1 dinner ashore at client expense.
2/$23,350 3/$24,275 4/$25,200 5/$26,125 6/$27,050
CHRISTMAS/NEW YEARS RATES: VIRGIN ISLANDS ONLY
CHRISTMAS: 1-6 guests @ $32,500, 7 night minimum, charter must end by December 26th
NEW YEARS: 1-6 guests @ $32,500, 7 night minimum, charter may not start prior to December 27th
Location Details
Summer Area: Caribbean Leewards, Caribbean Virgin Islands (US)
Winter Area: Caribbean Leewards, Caribbean Virgin Islands (US)
DENNIS WHELLER, CAPTAIN:
A lifelong yachtsman, Captain Dennis Wheeler consistently offers his guests a truly unique and memorable, 5-star experience. Born in New Jersey and raised in St Croix and Texas, Captain Dennis has lived a fascinating life. An engineer by training, and a successful global technology entrepreneur, he sold the rights to an electric powertrain technology he developed, and moved back to the Caribbean to focus on his love of the sea.
He has successfully refit and restored several vessels and has cruised extensively throughout the Atlantic Ocean and Caribbean Sea.
Guests benefit from his excellent helmsmanship, incredible customer service, and deep knowledge of the Virgin Islands. He is eager to share stories from his fascinating career and world travels.
Dennis and his wife Tania have a 3-year-old son and live in St. Thomas.
ALYSE AREHART, CHEF:
Alyse is a born and raised Floridian, growing up in a small town before spending ten formative years in Miami. She has always enjoyed traveling and exploring, and she realized her passion for the natural world by earning a degree in Environmental Studies at the University of Miami. Alyse has varied professional experiences in bartending, laboratory science, environmental non-profits, and ecotourism, but she eventually discovered that her superior service skills and outdoorsy spirit were a perfect fit for the yachting industry. Since 2015, she has cruised the U.S. eastern seaboard, the Bahamas, and throughout the Caribbean. She has been in the U.S. Virgin Islands since 2017.
Alyse cares about responsible food sourcing, inspired preparation, and serving colorful, nourishing food that gives her guests the energy to seize the day. She has attended a "Farm Culinary" course in Washington state, obtained a culinary certificate at Ashburton Cookery School in the English countryside, cooked locally in a fine dining establishment and for World Central Kitchen's covid-19 relief efforts. Her culinary style is influenced by the flavors of the Caribbean, many of which are shared in Florida cooking. She loves incorporating these regional ingredients into her menus to create playful yet crowd-pleasing dishes.
What Alyse loves most about the V.I. is the lovely people, shoreline panoramas, and fresh tropical fruits. She is also grateful for the reefs and waters that her industry relies on, and does what she can to encourage their preservation. On charter, when she's not in the galley, you'll find her leading snorkeling and hiking excursions, yoga sessions, or playing the ukulele. She is an easy-going spirit who enjoys making people feel right at home while showing them the vacation of their dreams.
| | | | | |
| --- | --- | --- | --- | --- |
| Captain | Dennis Wheller | USA | 0 | English |
| Crew | Alyse Arehart | USA | | |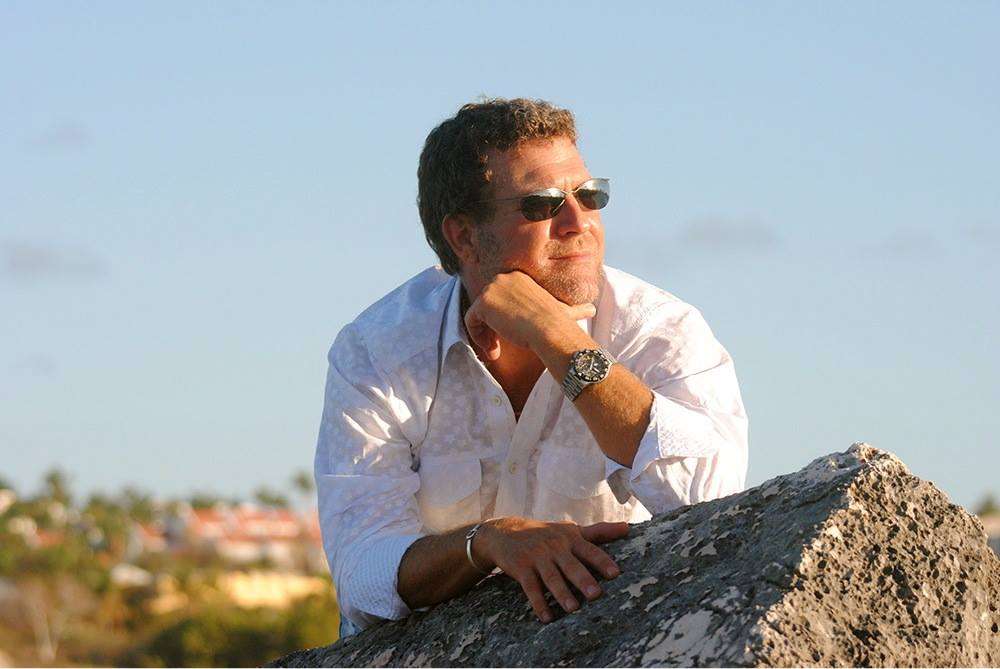 Captain
Dennis Wheller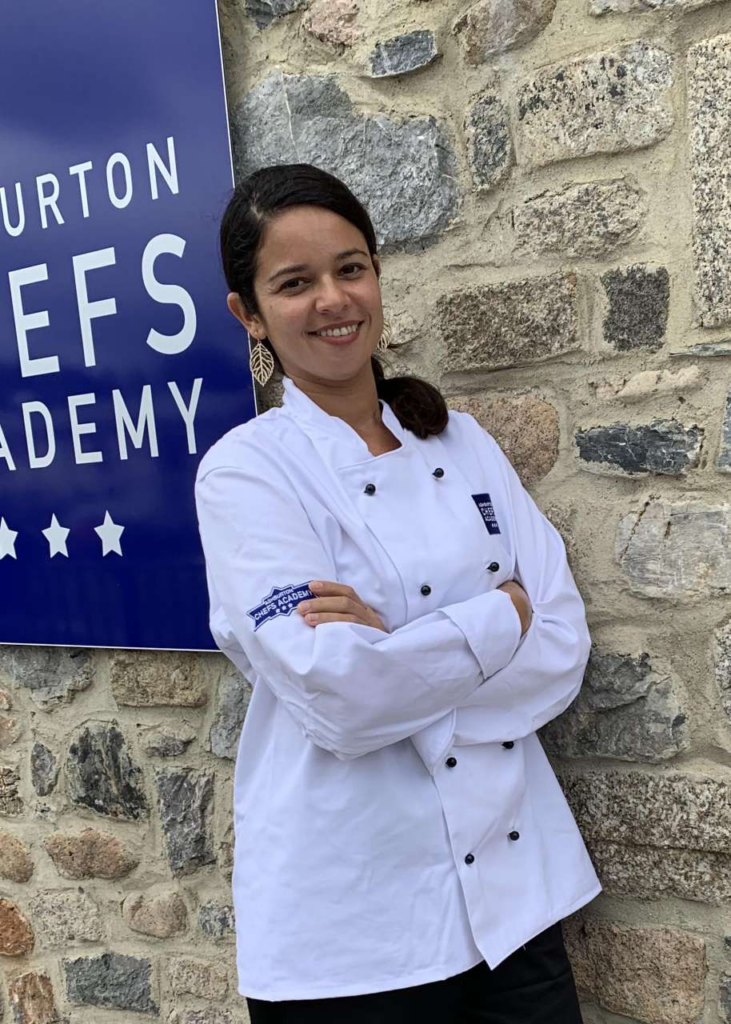 Chef
Alyse Arehart
Leisure
Dinghy Hp
50 HP EVINRUDE 2 STROKE
Other Specs
Pref Pickup
Red Hook, St. Thomas
Engines
2X DETROIT DIESEL 12 CYL.Onan 24kwFisher Panda 9kw
Swim Platform
Yes, with 8' deep ladder
Boarding Ladder
Electric Passerelle
Scuba Onboard
Yacht offers Rendezvous Diving only
Cool Breeze has two king cabins plus a twin cabin available for guest accommodations.
-Aft master king walk-around berth, private ensuite bath with electric toilet and stall shower.
-Forward VIP king walk-around cabin, private ensuite bath with electric toilet and stall shower.
-Midship cabin with 3 twin berths, 2 lower full size and 1 upper which is for a child or luggage. Cabin has private ensuite bath with electric toilet and stall shower.
Yacht has an electric passerelle for easy access from the dock. This passerelle also is used as a diving board for guests.
Seven Day Sample Menu
~Chef is knowledgeable about dietary preferences and is happy to accommodate allergies, intolerances, or children's food.~
Day 1
Breakfast
Stuffed French Toast. Classic french toast stuffed with whipped cream cheese and strawberries. Topped with blueberry compote and served with bacon.
Lunch
Mahi Tacos. Grilled fresh mahi with sweet mango, radish wheels, chipotle crema, and cotija cheese on grilled corn tortillas. Served with grilled corn and jerk-seasoned slaw.
Canapé
Watermelon Gazpacho. Chilled soup shooters garnished with prosciutto and cucumber.
Dinner
Red Wine Short Ribs. Seared and slow-roasted with a red wine glaze. Served over creamy roasted corn polenta, braised leeks, and topped with tangy pickled cabbage.
Dessert
Orange Meringue Pie. Sunny orange filling sits beneath a sturdy cardamom meringue.
Day 2
Breakfast
Veggie Quiche. Broccoli and cheddar set inside flaky puff pastry. Served with homemade granola, fresh fruit, and yogurt.
Lunch
Tamarind Pulled Pork. Tender pork tossed with a tamarind-orange barbecue sauce, served on mini hawaiian rolls and topped with pineapple and cilantro. Served with caesar slaw and watermelon-mint salad.
Canapé
Cauliflower Frites. Lightly battered and served with saffron aioli.
Dinner
Scallops & Calabaza. Seared scallops topped with tomato-bacon chutney. Served over calabaza puree and beurre blanc, with asparagus spears.
Dessert
Tropical Crepes. Tropical fruits, like papaya and banana, sit atop delicate crepes and a rich rum butter sauce.
Day 3
Breakfast
Good Morning Galette. A rustic breakfast "pie" with ham, gruyere, sweet apples and thyme. Served with a fresh salad of sprouts, avocado, cucumber, and orange vinaigrette.
Lunch
Shrimp BLT Wedge. Grilled shrimp skewers over a hearty iceberg wedge and homemade bleu dressing, bacon, heirloom tomatoes. With roasted new potatoes.
Canapé
Beef Skewers. Served with horseradish creme fraiche.
Dinner
Lemongrass Creamed Chicken. Chicken breast stuffed with wilted greens and prosciutto. Topped with a lemongrass-basil coconut sauce over green beans and pureed sweet potatoes.
Dessert
Fruit Crisp. Warm mixed berries under a sweet oat crumble. Topped with white pepper whipped cream.
Day 4
Breakfast
Salmon Eggs Benedict. Toasted english muffin with smoked salmon, a poached egg, and creamy hollandaise. Served with fresh greens and fruit.
Lunch
Chorizo Potato Empanadas. Yukon potatoes simmered in chorizo and aromatics, then folded into pastry and fried. Served with a colorful salad of arugula, carrot ribbons, green apple, radish, and goat cheese.
Canapé
Ceviche. Fresh fish marinated in citrus juices. Served with fresh plantain chips.
Dinner
Filet Mignon & Cognac Cream. Seared and roasted to your perfect temperature, topped with sauteed portobellos. Served atop roasted new potatoes and broccoli, with a creamy cognac sauce.
Dessert
Double Chocolate Mousse. Rich, delicate mousse. Served over baked chocolate mousse with fresh raspberries.
Day 5
Breakfast
Farm Waffles. Wheat-amaranth waffles topped with bananas, blueberries, toasted almonds, and espresso whipped cream. Drizzled with maple syrup and served with crispy bacon.
Lunch
Curry Chicken. Open-faced sandwich of curry chicken salad on homemade ciabatta. Served with a beet-feta salad and herbed rice.
Canapé
Tomato Soup. Warm soup shooters served with grilled cheese wedges.
Dinner
Tuna & Gnocchi. Fresh tuna steak atop homemade potato gnocchi. With a colorful medley of shaved parmesan, roasted tomato, zucchini, and squash. Drizzled with house pesto.
Dessert
Coconut Flan. Dressed with a vibrant sorrel syrup.
Day 6
Breakfast
Breakfast Enchiladas. Scrambled eggs in a flour tortilla. Topped with homemade mole, avocado pico de gallo, and sour cream. Served with sweet potato hash and bacon
Lunch
Chef's Sliders. Mini hamburgers with chef's crowd-pleasing trio of white cheddar, remoulade, and tomato-bacon chutney. Served with rosemary kettle chips and watermelon wedges.
Canapé
Strawberry Papaya Crostini. Fresh fruit and mint combine in a salsa fresca atop peppered chèvre and thick sliced french bread.
Dinner
Rosemary Crusted Lamb. Served with pomegranate jus, a dollop of mashed plantains, caramelized pearl onions and wilted spinach.
Dessert
Drunken Tres Leches. Airy vanilla cake soaked in milk and Bailey's. Topped with a light whipped cream and fresh Caribbean nutmeg.
Day 7
Breakfast
Scone-Wiches. Parmesan-rosemary scones stuffed with homemade orange marmalade, spiced sausage, and arugula. Served with a melon-berry fruit salad and yogurt.
Lunch
Crab Cakes. Maryland-style crab cakes topped with horseradish creme fraiche. Served over orange-ginger quinoa and a cucumber salad.
Canapé
Coconut Rice Croquettes. Savory-sweet, fried balls of coconut rice, chorizo, and mozzarella. Served with a tangy tamarind dip.
Dinner
Lobster Francaise. Grilled Caribbean lobster tail over angel hair pasta. Dressed with a creamy chorizo sauce with sweet peas, corn, and shredded lettuce.
Dessert
Guava Lime Cheesecake. With coconut whipped cream and graham cracker crust.
Cocktails on Cool Breeze
Passionate But Chill
vodka + muddled lime and demerara sugar + passion fruit + mint + la croix
Garden Gimlet
gin or vodka + muddled lime and cucumber + rosemary syrup >>chilled
¿Que es Guanábana?
tequila blanco + soursop juice + lemon + orange liqueur >>frozen
Cool Bees
añejo rum + local honey + lime + angostura bitters + prosecco
Cold San Juan
light rum + coconut milk + pineapple juice + simple syrup >>frozen
The Masseuse
dark rum + coconut milk + vanilla syrup + pineapple juice + orange juice + grated nutmeg
Stormy Sunset
dark rum + ginger beer + orange juice + ginger-cardamom syrup + Goslings floater
Ed Hamilton & Co. endeavors to provide the most up-to-date yacht information, availability and rate details, however, all information published on this site is subject to change without notice. Please contact us for the most current yacht information, availability and rate details.