Guests

6

Cabins

3

Model

Cat

Year Built

2015
Additional Rate Information
Additional Rate Information
Charter Rates Per Week
| Rate Period | Terms | 2 Guests | 3 Guests | 4 Guests | 5 Guests | 6 Guests |
| --- | --- | --- | --- | --- | --- | --- |
| Winter 2021 to 2022 | All Inclusive | $13,000 | $14,500 | $15,500 | $16,500 | $17,500 |
| Summer 2022 | All Inclusive | $13,000 | $14,500 | $15,500 | $16,500 | $17,500 |
| Winter 2022 to 2023 | All Inclusive | $13,000 | $14,500 | $15,500 | $16,500 | $17,500 |
Additional Rate Information
Please make note that the all-inclusive rate does not include any alcohol. A 5% APA for Alcoholic purchase.
An additional fee for alcohol purchase is required. The yacht will be happy to supply a local wine list for this destination.
Please add 4% Bahamas tax to the charter rates.
Christmas rate $ 19,250.00 all-inclusive except alcohol 4% Bahamas Tax
New Years Rate $21,000.00 all-inclusive except alcohol 4% Bahamas Tax
Full Day and Half day sailing charters available.
Contact us to customize a day in Paradise
Location Details
Winter Area: Bahamas
Location Details: Georgetown or Staniel Cay During the Winter Season
Enquire for delivery fees.
Please make note that the all-inclusive rate does not include any alcohol. 5% APA alcoholic purchase.
An additional fee for alcohol purchase is required. The yacht will be happy to supply a local wine list for this destination.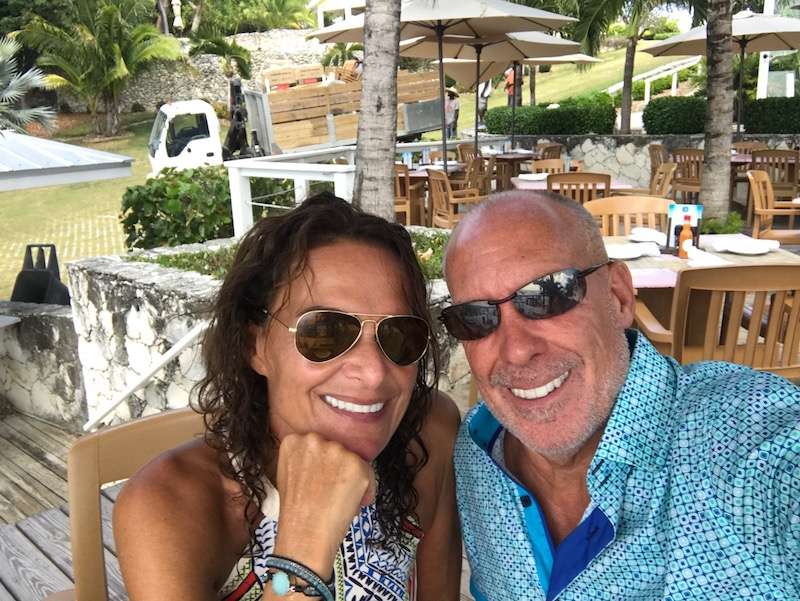 Captain Renald Guindon
Ren is from picturesque Sault Ste Marie, Ontario. The Canadian city is on the St. Marys River with
access to the Great Lakes. Ren started boating even before he started school. He and his family
spent as much time as possible out on the water. He says, "We were a family of four boys. My
Father always had us on a boat. I built my first sailboat, actually converted a rowboat into a
sailboat, when I was in the 5th Grade. I have always loved sailing and being on the water. I want
others to have as great an experience sailing as I do."
Sailing may have been Ren's first passion, but he has pursued other interests with equal vigor.
Watersports of course, kayaking, paddle boarding, parasailing, diving, and free diving. He is quite
musical; sang in the choir, played drums in a band, and has just started dabbling with the ukulele.
He has studied yoga for over 18 years and is dedicated to the practice. Friends describe him as
funny, outgoing and calm. It is the perfect balance for a charter captain. He is a wonderful host
who remains composed in any situation.
Ren's favorite destination on earth is the Bahamas. These islands rise out of the most beautiful
waters and offer the best beaches in the world. He makes every effort not to miss a single detail
that will lead to the best possible experience for his guests. As the Captain and host aboard
GUINEVERE, Ren eagerly shares his liveaboard lifestyle and his favorite island spots to create an
unforgettable charter vacation.
Mate/Hostess Michelle Amiel
Michelle was born in Morocco and moved to Canada at a young age with an older brother and
younger sister. She has lived by the ocean in Vancouver and Florida for the last 40 years. She is
very active outdoors including camping, fishing, skiing, including all water sports. She grew up in
a lifeguard family. She has always been active with children and seniors.
She moved to Vancouver Canada to live in the mountains and to be closer to the ocean. She
prefers the energy of the water and the simple peaceful life it offers to live on a sailboat. She has
a degree in dental hygiene and worked in this industry for over forty years. She is a yoga
instructor and holds a Yoga Teachers Certificate, and coaches breathing, wellness, leadership, and
a healthy lifestyle.
Michelle enjoys a high-level of personal involvement with her guests. Friends describe her as
personable, patient and kind, which is why so many of her guests become lifelong friends. She is
an excellent guide and instructor for yoga, snorkeling, free diving, breathing, meditation,
aromatherapy, and enjoys a healthy lifestyle.
Chef / Hostess: Our chefs are handpicked from the finest available in the boating industry. Not
only do we choose them for their culinary skills and amazing cuisine, but for their personality and
passion to serve our guests.
We select candidates that have Hospitality Management, majored in Culinary Arts, and have
restaurant management skills.
We source our vegetables, eggs and poultry from local organic farmers in the Bahamas. This
provides a higher quality of meals for our guests.
The Bahamas is known for its local fresh fish, conch and lobster. Sometimes caught by Ren, the
captain himself!
We offer Vegan, Gluten Free, Paleo,Raw Food and Keto diets to suit our guests needs and desires.
For a charter experience that is as beautiful as it is unforgettable, come charter sailing catamaran GUINEVERE.
| | | | | |
| --- | --- | --- | --- | --- |
| Captain | Renald Guindon | Canadian | 1955 | English, French, basic Spanish |
| Crew | Michelle Amiel | Canadian | | |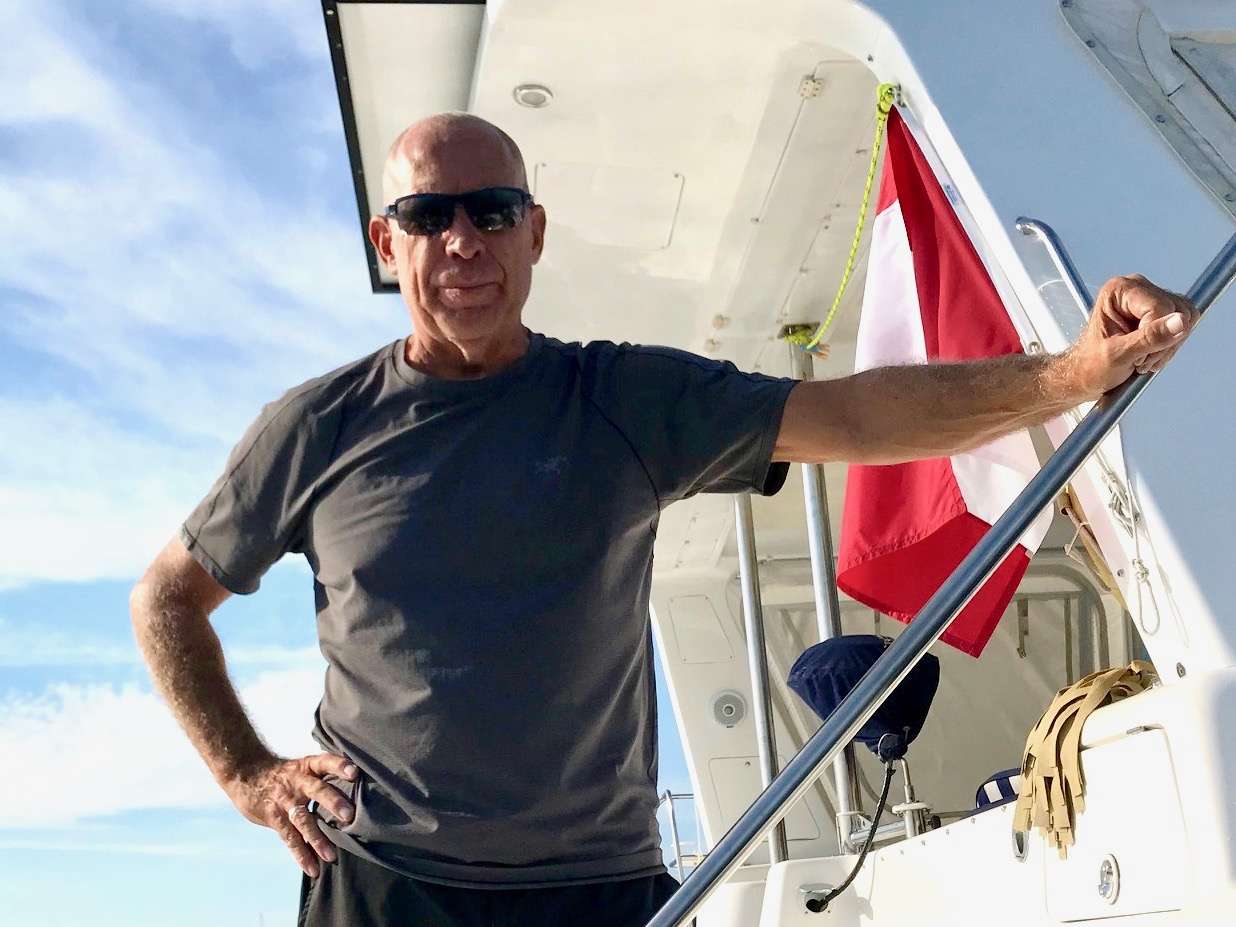 Captain
Renald Guindon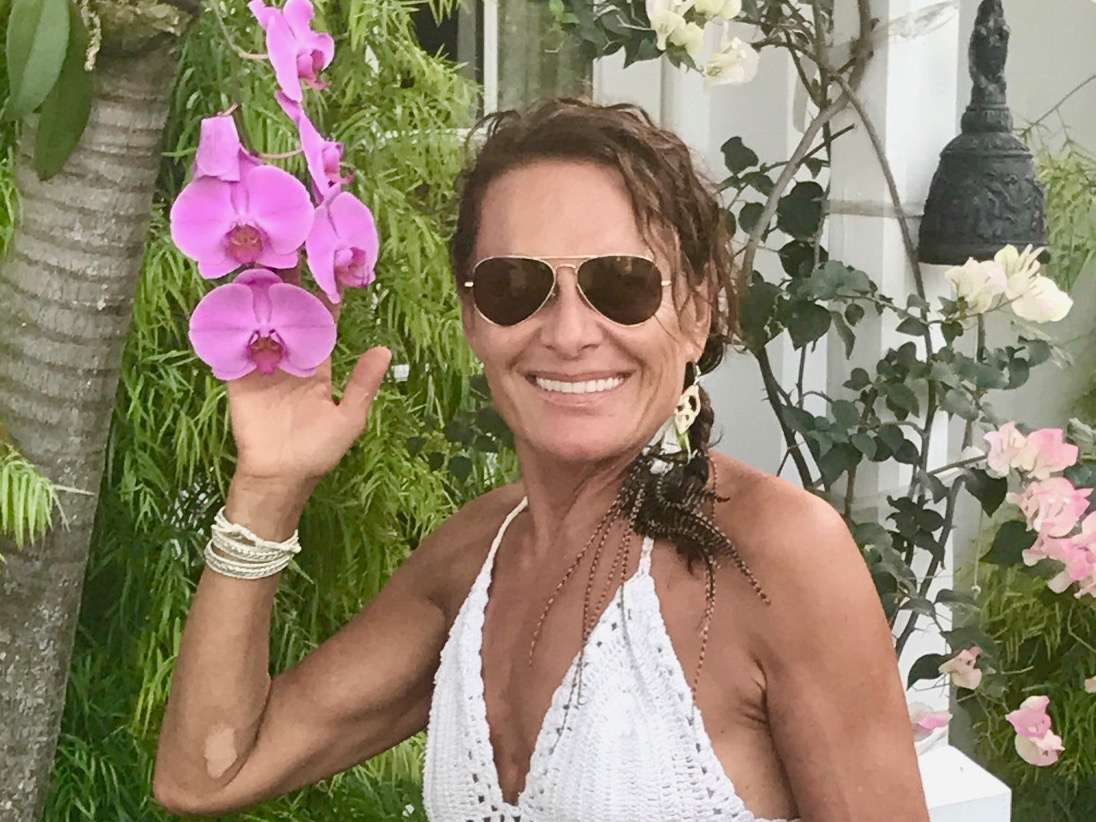 Mate
Michelle Amiel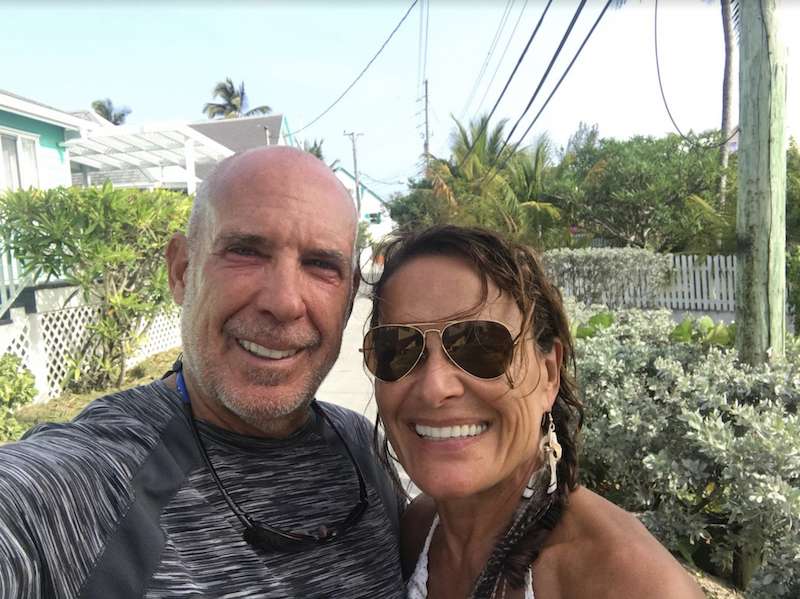 Ren and Michelle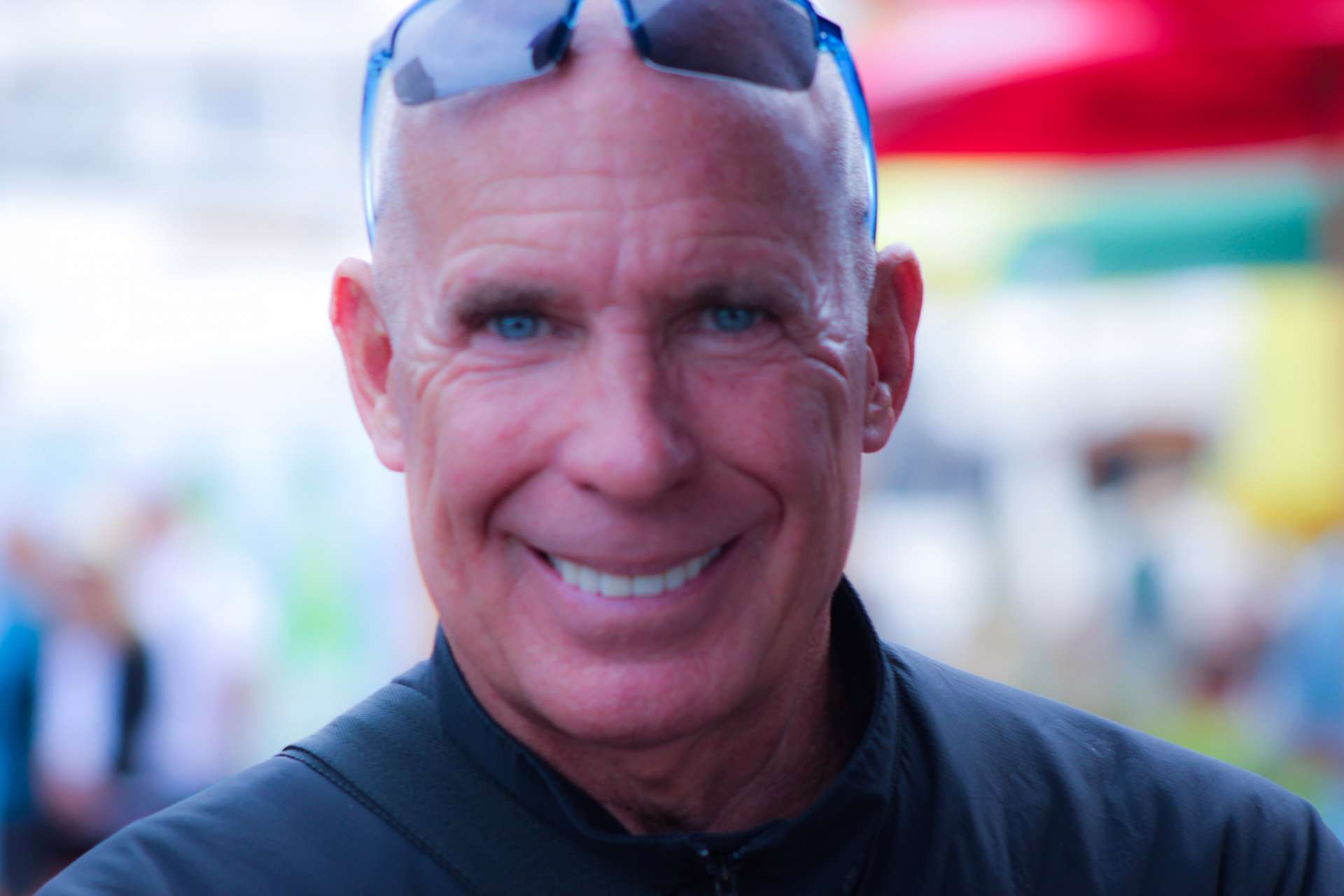 Chef
Captain Ren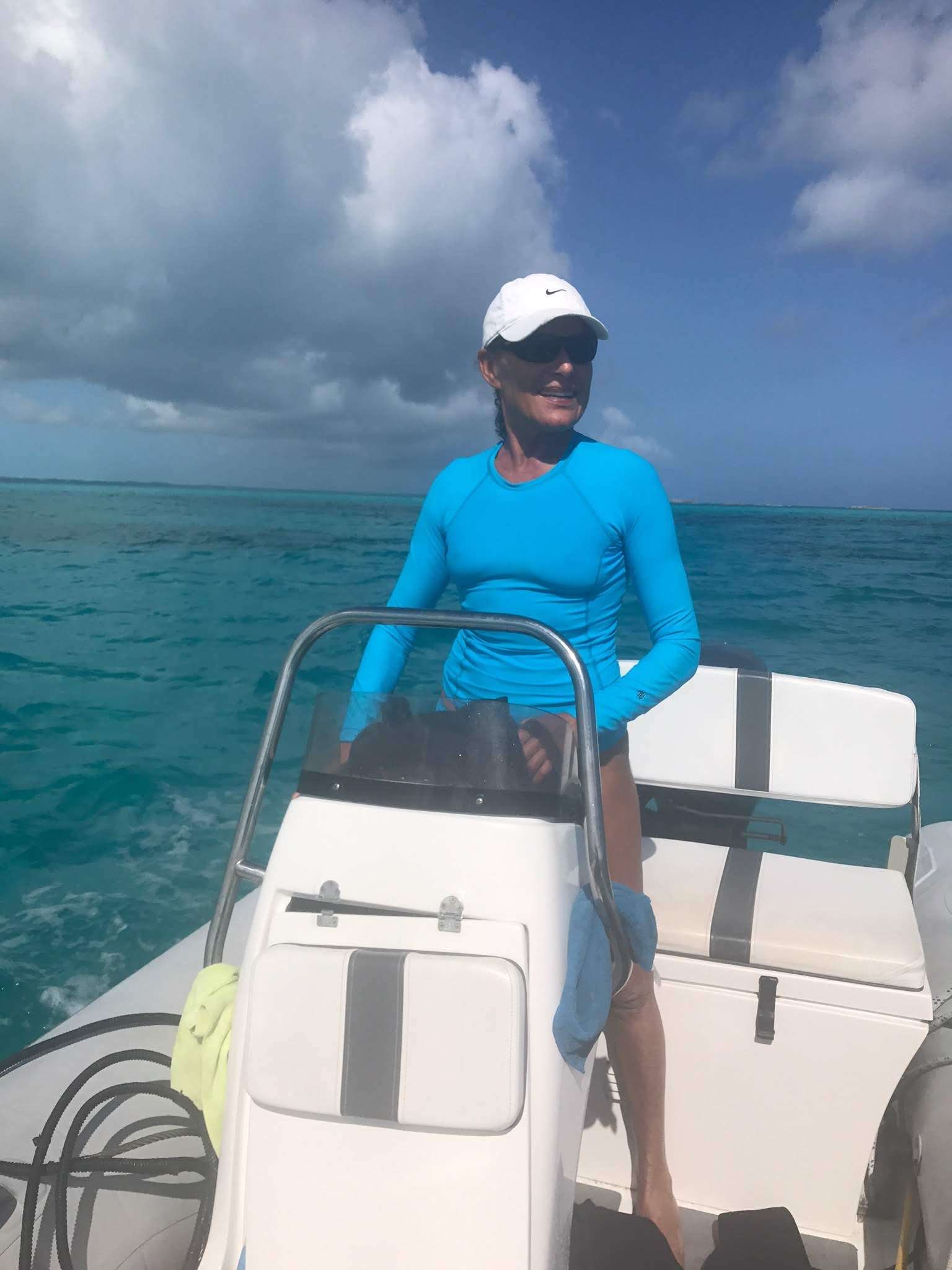 Mate Michelle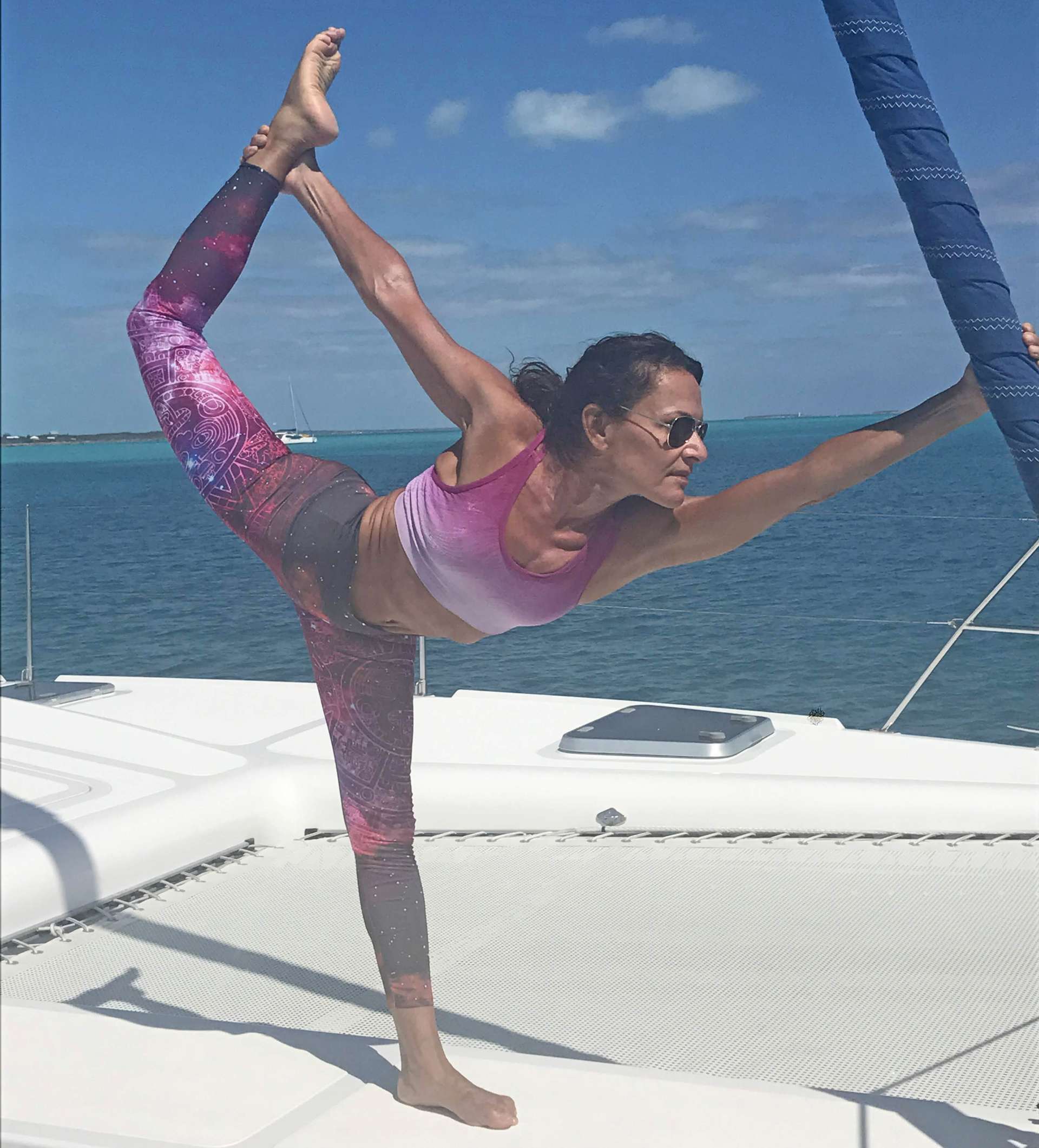 Yoga Instructor
Michelle
6 guests in 3 ensuite cabins, crew in 4th ensuite cabin.
Breakfast
Continental Setup
– Assorted Pastries, Toast & English Muffins
– Pancakes, French Toast, Omelets
– Fresh Fruit Plate
– Eggs to order any style
– Bacon or Breakfast sausage
– Juice
– Smoothies to order
– Yogurts
– Cereals & Granola
– Coffee & Tea
Lunch Time
Sandwiches
– Roast Beef with Roasted Vegetables & Provolone Cheese.
– Classic Tuna Salad with White Cheddar
– Grilled Chicken with Prosciutto
– Egg Salad with Bacon
– BLT with Avocado
– Chipotle Turkey Club
– Carnitas or BBQ Pulled Pork Tortas
Lunch Sides
– Potato Salad
– Pico de Gayo & Guacamole with Tortillas
– Coleslaw
– Waldorf Salad
– Cucumber Salad
Fresh Baked Cookies
Snacks & Appetizers
– Charcuterie Board (Assorted Cheeses, Cured Meats)
– Vegetables & Dips
– Dates or Melon or Asparagus Wrapped with Bacon
– Chicken & Beef Satay with dipping sauces
– Gyozas with Spiced Ginger Dipping Sauce
– Pigs in Blankets
– Ceviche or Poke
– Fresh Hummus
– Tzatziki with Pita
– Buffalo Wings
– Fish Fingers with dipping sauces
Dinner  Options
– Bone-in Roast Chicken with Fresh Herbs
– Flank Steak
– Pork Tenderloin – Broiled Lobster
– Baked or Sautéed Mahi/Dorado
– Rack of Lamb – Prime Rib
Dinner Sides
– Mushroom or Asparagus Risotto
– Israeli Cous Cous
– Quinoa
– Baked Potatoes with Loaded Ingredients on the side
– Mashed, Potatoes, Sweet Potatoes or Cauliflower
– Roast Mixed Vegetables
– Various Casseroles types upon request
Desserts
– Classic Vanilla & Chocolate Cakes with Fresh Fruit & Ice Cream
– Berries & Cream
– Mochi Balls
– Brownies with Fruit Sauces
– Granita (Italian Ice)
– Classic Key Lime
***All items are subject to change depending on ingredient availability***
Requests are always welcome
When the fishing is good… Fresh fish is top priority!
Example – the first photo is:
Sea Scallops lightly brushed with sesame oil, served over fresh green peas, asparagus, roast bell pepper and topped with crispy bacon strips and arugula.   (Bahamian lobster can be substituted for this dish)
Ed Hamilton & Co. endeavors to provide the most up-to-date yacht information, availability and rate details, however, all information published on this site is subject to change without notice. Please contact us for the most current yacht information, availability and rate details.