Guests

8

Cabins

4

Model

Cat

Year Built

2018
Additional Rate Information
Additional Rate Information
Charter Rates Per Week
| Rate Period | Terms | 2 Guests | 3 Guests | 4 Guests | 5 Guests | 6 Guests | 7 Guests | 8 Guests |
| --- | --- | --- | --- | --- | --- | --- | --- | --- |
| Winter 2022 to 2023 | Inclusive | $19,000 | $20,000 | $21,000 | $22,000 | $23,000 | $24,000 | $25,000 |
| Summer 2023 | Inclusive | $19,000 | $20,000 | $21,000 | $22,000 | $23,000 | $24,000 | $25,000 |
| Winter 2023 to 2024 | Inclusive | $19,000 | $20,000 | $21,000 | $22,000 | $23,000 | $24,000 | $25,000 |
Additional Rate Information
This vessel plans on being legal to conduct charters in the BVI after 2/1/23
MINIMUM NIGHTS: 6
BVI PORT FEE: Add $400 each end for BVI ports other than West End or Jost.
If cruising area includes BVI, rates are PLUS permits, licenses and fees which are to be paid by client.
HALF-BOARD OPTION – SUBTRACT $150 per person from weekly rate: Includes 7 breakfasts, 4 lunches and 3 dinners. Other meals ashore at client expense.
After deduct = 2@$18,700 3@$19,550 4@$20,400 5@$21,250 6@$22,100 7@$22,950 8@$23,800
LOCAL FARE MEAL PLAN OPTION – SUBTRACT $75 per person from weekly rate: Includes 7 breakfasts, 5 lunches and 6 dinners. Requires 2 lunches and 1 dinner ashore at client expense.
After deduct = 2@$18,850 3@$19,775 4@$20,700 5@$21,625 6@$22,550 7@$23,475 8@$24,400
SLEEP ABOARD Sleep aboard the night before charter dates. Available for $400 per cabin per night, with a 3 cabin minimum. Includes snacks, welcome cocktails & continental breakfast. Dinner is to be taken ashore at client expense. EXCLUDES: Christmas and New Year's weeks.
CHRISTMAS: 7 night minimum, 2-8 guests $29,000 – full-board only. Must end by 12/26
NEW YEARS 7 night minimum, 2-8 guests, $34,000 – full-board only. Must begin 12/27 or later.
Location Details
Summer Area: Caribbean Virgin Islands (US/BVI), Caribbean Virgin Islands (US), Caribbean Virgin Islands (BVI)
Winter Area: Caribbean Virgin Islands (US/BVI), Caribbean Virgin Islands (US), Caribbean Virgin Islands (BVI)
Capt. Ed Irwin
I guess you can say I have spent most of my life trying to get lost in the outdoors. Born in Newfoundland, Canada I spent as much time as I could outside, fishing the streams for trout and getting lost in woods. As a small boy I would drive my mother crazy by wandering off only to come home with pockets full of the fish I caught, or birds and small animals I captured that I wanted to keep as pets.
I have enjoyed back country camping, hiking, canoeing my entire life. The Boundary Waters lakes and portages one of are my favorite places to get lost in. To ride my motorcycle, lightly packed for finding remote fly-fishing streams, not really having a destination in mind, is my perfect get away.
I grew up on the small lakes of Northern Illinois, driving to school in my small motorboat. The first time I was on a sailboat I instantly fell in love with the simple act of the wind taking my boat anywhere.
After sailing Lake Michigan for many years, Erin and I created a plan to take off on our own boat and sail to as many places of the world that we could. We found an abandoned Cape Dory 36 and rebuilt it and outfitted it for long distance travel. Years of hard work paid off in a beautifully restored and perfectly outfitted classic sailboat that allowed us to live our sailing dreams.
We have sailed and lived aboard our boat for the past 4 years. We have sailed the Great Lakes, the Chesapeake, off shore from Norfolk around Bermuda to the Caribbean. We then sailed back north to Maine, sailing "down east" for the summer and headed back down the eastern seaboard to head off shore again to the Caribbean.
We have spent the past 2 seasons in the Virgin Islands, US and BVI exploring and finding amazing coves, anchorages, becoming PADI scuba certified, and learning why everyone says that once you make it to the Caribbean- you don't want to leave. I am looking forward to showing guests why the Caribbean is a sailing paradise.
Chef Erin Irwin
My childhood playground was Tower Marina in Saugatuck, MI. My family bought a River Queen houseboat when I was 10 and we spend every weekend and all of the summers until I was 18 playing on Lake Michigan's waters. I loved everything about being on the water and was always the first and last one to jump into the water, no matter what temperature!
I am always up for an adventure and tend to do life in a bigger than life way. I am nearly 100% Irish and definitely have the gift of gab and will tell stories all day. I am a care taker, the oldest daughter of a big family, mother of 5 kids, a nurse/midwife for 25 years, and as professor for a good part of my life I am a natural teacher.
When cooking for my family I wanted them to have a healthy diet. Most of our meals were whole foods from our garden, cooked from scratch. My cooking style has an emphasis on a healthy balance of the Mediterranean foods, Asian cuisines, and comfort foods that are adapted to healthy, but rich versions. I have spent a good portion of my life in Chicago, and have become an obsessive foodie, constantly searching for the perfect meal at the perfect restaurant which is an endless quest that has taught me so much about the experience of eating well.
As the oldest daughter of a big family , and the mother of a large family, I was always the center of planning family gatherings and parties. I love finding unique themes and creating relaxed, special-moments and memories together. Ed and I have found the outdoors, especially sailing, to always be the perfect setting for finding that moment to connect to each other, but to something bigger. It has always been the best stage for us to find joy, peace, adventure and excitement and we want to share that.
We especially look forward to having families find that elusive real time together. There just isn't anything like being on a sailboat to allow for everything else to fade away and be connected to the people you love. We can't wait to help others find that perfect spot- that perfect moment that will be a memory that holds forever.
| | | | | |
| --- | --- | --- | --- | --- |
| Captain | Ed Irwin | | 0 | English |
| Crew | Erin Irwin | | | |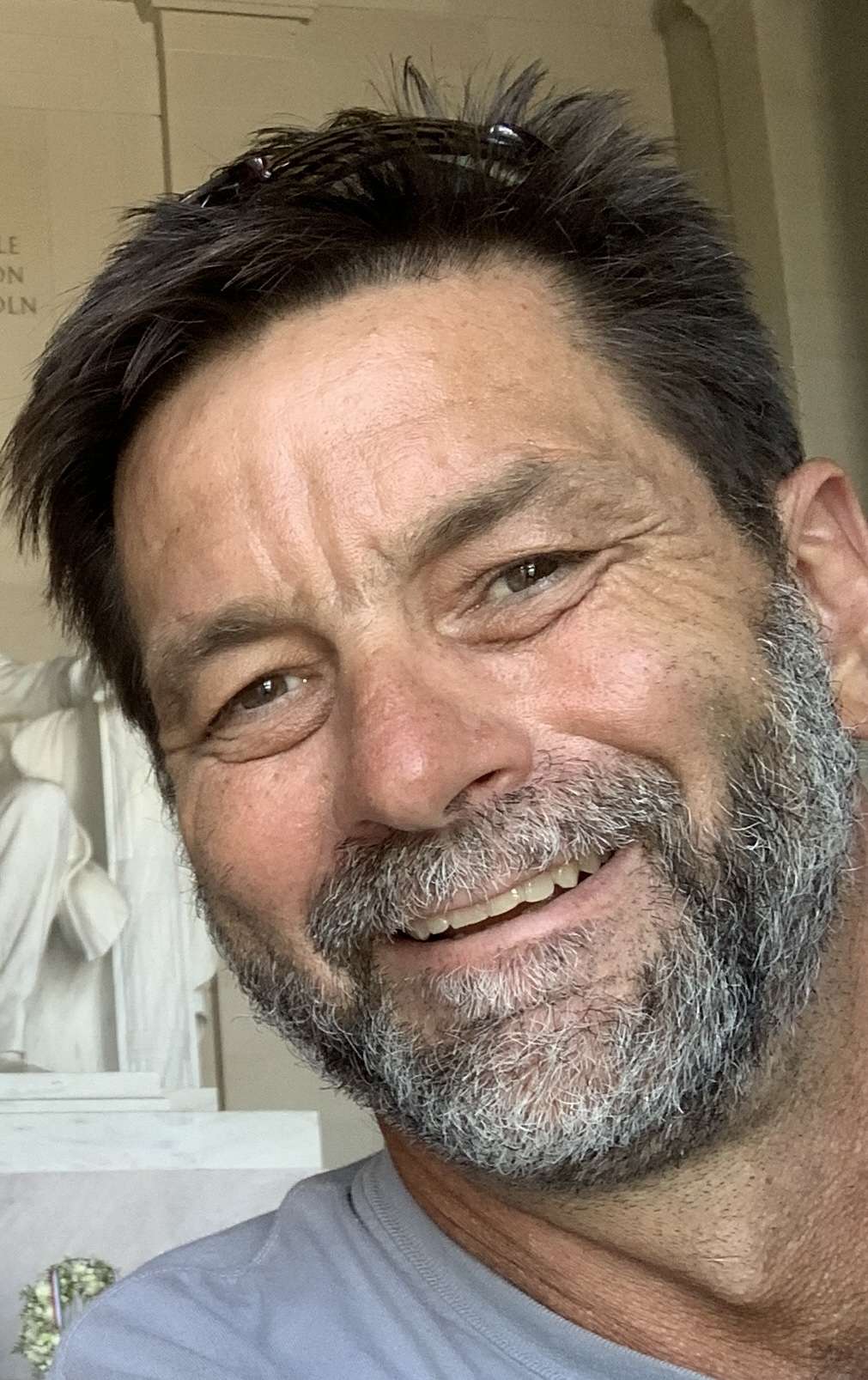 Captain
Ed Irwin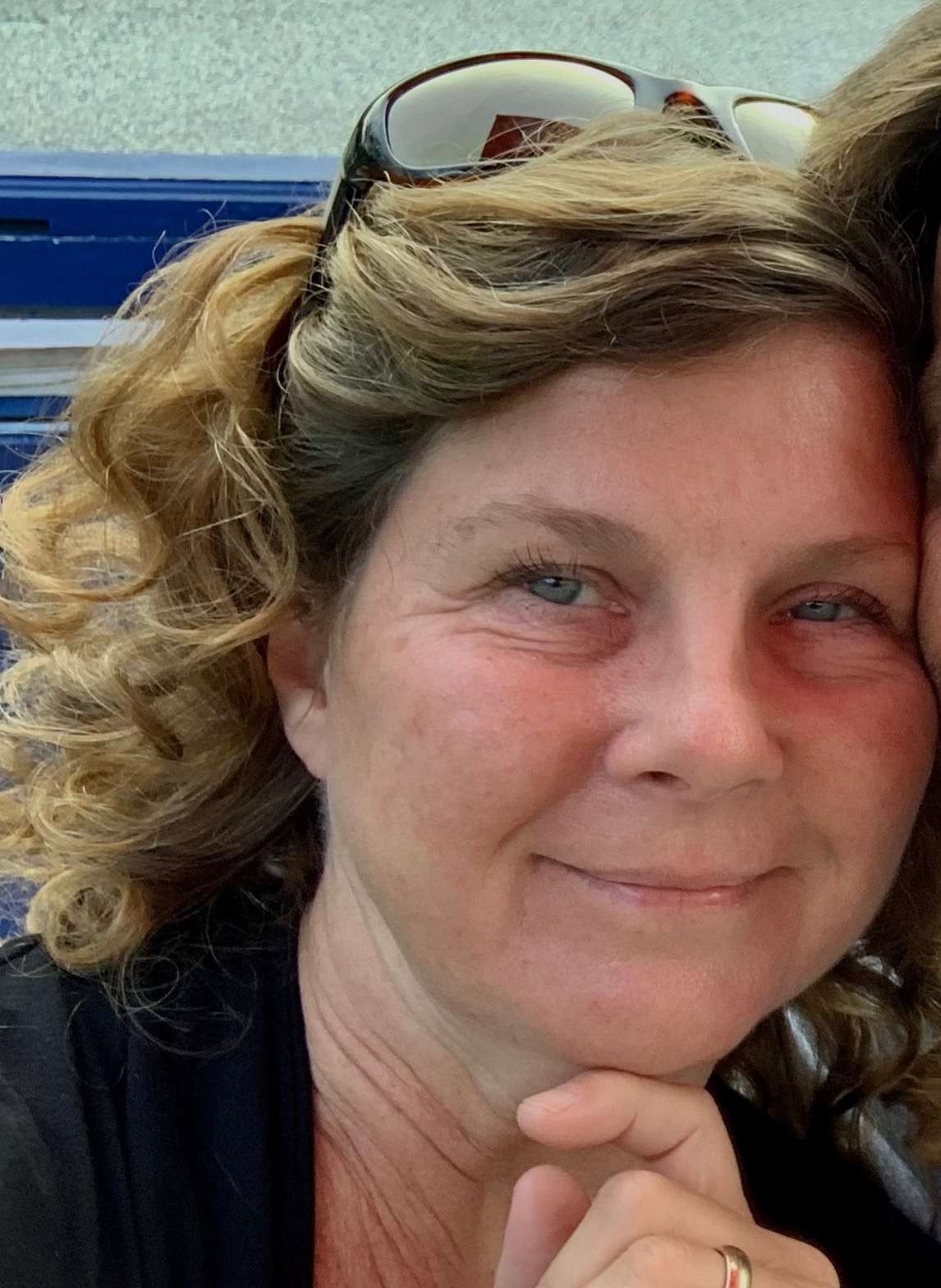 Chef/First Mate
Erin Irwin
General
Guest Smoke
Sugar Scoops only
Min Child Age
Water safe - bring life vest
Other Specs
Boarding Ladder
Stern sugar Scoops
Fish Gear Type
1 trolling & 1 spinning
Green Other
Organic and local produce when available. Bio-friendly cleaning products.
Scuba Onboard
Yacht offers Rendezvous Diving only
Other Toys
Big splash pad
8 saddle seats
(3) queen cabins, each with private ensuite bath with electric toilet, wash basin and separate shower stall. Spacious master stateroom has desk space, separate toilet room, and walk-in shower. 1 Double cabin. All cabins have air conditioning, a fan, 110v outlets and dimmable recessed lighting.
STANDARD CABIN CONFIGURATION: 3 QUEENS & 1 DOUBLE
Crew occupy aft starboard cabin or will move to double mid-ship cabin for additional fee ($1,500) Please inquire first.
Upper deck lounge has sectional couch and sunbed area with 360 degree view.
Forward deck has spacious lounge area with adjustable reclining seating, trampolines and sunning areas.
Aft deck offers lounge area plus alfresco dining area.
Salon offers lounge area with coffee table plus flat screen TV with many movies and USB capabilities.
Upgraded 4 zone sound system provides music throughout all indoor and outdoor areas.
Berth measurements:
Forward staterooms
Length 76"
Width 62 1/2"
Aft staterooms
Length 79"
Width 62 1/2″
DAY BREAK
Served Daily- Fresh fruit, a variety of homemade breads and muffins
Bagels with cream cheese smears, onion, and smoked salmon
Variety of dry and hot cereals, your choice of yogurts
Coffee, teas, iced tea, bush tea, fresh juices, mimosas & bloody Mary's
Eggs are all locally sourced
Croque Madame Sandwich- Homemade sour dough bread, butter, gruyere cheese, Parisian style cured ham, Mornay sauce, and a fried egg.
Shirred Eggs in Ramekins-Individually served eggs baked in cream with leaks, shallots, with a crustini of fresh sour dough bread for dipping
Breakfast Strata- A fluffy baked layered dish of eggs, bread with bacon, spinach, tomato, mushroom and gruyere cheese.
Brioche French toast with toppings bar- Thick, rich brioche French toast with an array of fruits, nuts, maple syrup, Nutella, lemon curd, powdered sugar, bacon to top with.
Frittata- The classic Italian open face omelet with pancetta, potatoes, and roasted onions
Breakfast Skillet- Potato, ham, peppers, onions served in a cast iron skillet with soft cooked egg
Caribbean Banana Pancakes- Or classic buttermilk, or blueberry stack with maple syrup
Migas- Tex-Mex eggs baked with tortilla strips, peppers, onions and topped with avocado and salsa
Option for -Family Style Breakfast Buffet of scrambled eggs, bacon, sausage, potato
MIDDAY
Salad Nicoise- Classic French salad with butter lettuce, seared tuna, green beans, hard boiled eggs, radishes, tomato, and potatoes with homemade dressing
Mexican Street Tacos- Homemade corn tortillas with grilled mahi, or pollo, or Carne Asada topped with mango Pico de Gallo and Queso Fresco and shaved purple cabbage
Miso & Mirin glazed grilled scallops over wilted baby bok choy- Grilled sea scallops glazed in miso and mirin served over a bed of wilted baby bok choy
Greek lamb lettuce wraps with yogurt sauce- Ground lamb with Greek yogurt and goat cheese, heirloom cherry tomato, cucumber, and served in lettuce wraps
Poke Bowls- Hawaiian sticky brown rice bowls with seared tuna or sesame chicken, with carrots, cucumber, edamame, avocado and spicy dressing
Shrimp Polenta- Garlic and lemon sautéed shrimp with tricolored peppers served over creamy polenta.
Loaded Chopped salad- Roasted chicken, chick peas, heirloom cherry tomato, cucumbers, shredded carrots, garbanzo beans, blue cheese, pecans, dried cherries, lemon poppy seed dressing with kale and spinach diced and served with a crustini of homemade sour bread to scoop and eat
Pulled pork sliders- Slow cooked pork shoulder, pulled with tangy sauce, topped with colorful vinegar slaw served on sweet Hawaiian buns
HORS D'OEUVRES
Chef's choice amuse-bouches- single bites packed with flavors and textures
Coconut shrimp- Classic crispy coconut encrusted shrimp with tangy dipping sauce
Baccala Mantecato- Venetian whipped cod spread atop a crustini
Grilled asparagus wrapped in prosciutto
Charcuterie plate
Crudités board
STARTERS
Mains are Chef's choice,  paired with tasting portions of 2 starters
Seafood Kallaloo Soup- Traditional Caribbean soup with shrimp, crab, snapper, spinach and okra
Caesar salad- Beautifully presented, slightly deconstructed- classic salad with egg yolk and anchovies
Potato leek soup- Creamy potato soup richly seasoned with leaks and garlic
Caprese salad- the classic tomato, mozzarella, basil salad with balsamic
Conch in butter sauce with mofongo- Puerto Rican smashed plantains served with buttery conch simmered until tender
Goat water (scary name for an incredibly rich tasty soup)- National dish of Monserrate – slow stewed goat meat with peppers and island spices
Arugula and ferro salad with shaved parmesan and a Dijon dressing
Provencal Fish Stew- Salmon, cod, shrimp in a tomato base with loads of garlic and tricolored potatoes topped with slivered black olives and a crustini
Spring mix salad with walnuts, purple onion, shaved granny smith apple with an olive oil, garlic lemon dressing
Butternut squash soup
Tangy cucumber salad
MAIN
Grilled Pork Loin with pineapple mango salsa, mango reduction with roasted red peppers
Served with steamed zucchini curls
Pan seared filet mignon with grilled local lobster
Spaghetti ala Nerano– homemade spaghetti pasta with zucchini and Parmigiano-Reggiano cheese
Caribbean stewed chicken with Pidgeon peas and rice
Pan seared garlic and rosemary lamb lollipops served with jewel roasted vegetables- sweet potato, beet, Brussel sprouts
Slow braised short ribs in red wine with brie scalloped potatoes
Local lemon snapper served whole over a bed of vegetables
Curry goat (or chicken if you are not ready for the goat adventure)
Slow cooked yellow curry with Caribbean rice
DESSERT
Deconstructed Painkiller- Parfait of Coconut cake with Soggy Dollar rum ice cream topped fresh ground nutmeg
Classic chocolate mousse topped with berries and caramel lace
Mango Panna Cotta
Cheesecake topped with fruit compote
Crème Brule
Sticky Toffee Pudding- rich date-based cake topped with caramel and whipped cream
Banana Flambé
Homemade ice creams
SHIPS BAR

Vodka: Tito's
Rum: Cruzan (3-4 Flavors, a Dark, and a Light)
Bourbon: Bulleit
Gin: Bombay Sapphire
Tequila: Milagro
Champagne: La Marca Prosecco
Red/White Wine
($12-$15 bottles typically): Josh, 19 Crimes, Apothic, Matua, Dark Horse, Oyster Bay
Cordials: Grand Marnier, Espresso Vodka, Amaretto. Frangelica
Beers: ST. John Brewer's, Leatherback Brewery, Corona
Ed Hamilton & Co. endeavors to provide the most up-to-date yacht information, availability and rate details, however, all information published on this site is subject to change without notice. Please contact us for the most current yacht information, availability and rate details.