Guests

6

Cabins

3

Model

Cat

Year Built

2022
Additional Rate Information
Additional Rate Information
Charter Rates Per Week
| Rate Period | Terms | 2 Guests | 3 Guests | 4 Guests | 5 Guests | 6 Guests |
| --- | --- | --- | --- | --- | --- | --- |
| Winter 2023 to 2024 | Inclusive | $17,900 | $18,400 | $18,900 | $19,400 | $19,900 |
Additional Rate Information
Christmas week:
Up to 6 guests for 7 nights aboard: US$21,890
New Years week:
Up to 6 guests for 7 nights aboard: US$22,885
Location Details
Winter Area: Caribbean Virgin Islands (BVI)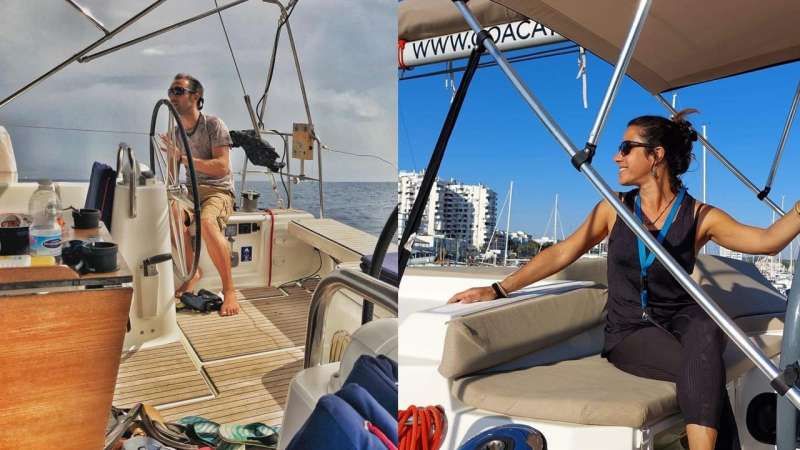 My name is Ivan Shapira, captain of the Saramimi catamaran,
My life has always been linked to the sea, since childhood I started sailing in OPTIMIST, my love for sailing awoke when I was only eight years old, with my family we used to go on vaca- tion to a town by the sea, in this beautiful place it awoke in me the passion for candles and the sea.
I have been jumping through different categories of boats, Laser, Hobby Cat, Sailboats, cata-
marans and even Windsurfing.
These last 20 years my life has been dedicated solely to the sea in a professional way.
At the age of 18 I started working as a professional sailing instructor in a sailing school, in this school I rose to become director.
I founded my own sailing school, where I trained students for several years, combining teaching with competition in sailboats of different lengths and categories.
RYA YachtMaster Offshore Certification
I have made ocean crossings, sailing several continents.
All this experience has enabled me to develop a deep passion and respect for the sea, I consi- der myself a prudent, cautious person with resources to face navigation with maximum sa- fety.
I am used to living with the clients who visit us on their vacations, I am participative and always willing to teach the handling of the sails to whoever wants it and try to breathe a good atmosphere on board.
Music is my other hobby, I sing and play the guitar, so if you dare bring your instrument and we will enjoy the musical vibrations on board the Saramimi catamaran.
Chef: Abigail Soares
My name is Abigail Soares, of Spanish nationality, chef of the Saramimi catamaran.
In my professional career I have been incorporating experiences into my curriculum, although my beginnings have not been related to the sea, a few years ago I discovered it and I am ent- husiastic about it.
My training and work beginnings, I trained in hairdressing and studied personal and corporate consulting.
I have always been fond of cooking and I had the opportunity to work in a beach restaurant, where I acquired my knowledge in the kitchen from very good professionals.
The cuisine that I practice and the one that I really feel most comfortable with is Mediterra- nean food.
This past season I have been embarked on catamarans of different lengths in which I have been hired to attend the kitchen.
I like life on board, this year I made my first crossing of the Atlantic between Euro and BVI.
I have worked with the captain on many occasions, we have known each other for years, we are a team that will make your life on board easy.
"In life there are three things that make you dream with your eyes open: love, music and the sea"
"If you put them together, it's paradise"
| | | | | |
| --- | --- | --- | --- | --- |
| Captain | Ivan Shapira | | | |
| Crew | Abigail Soares | Spain | | |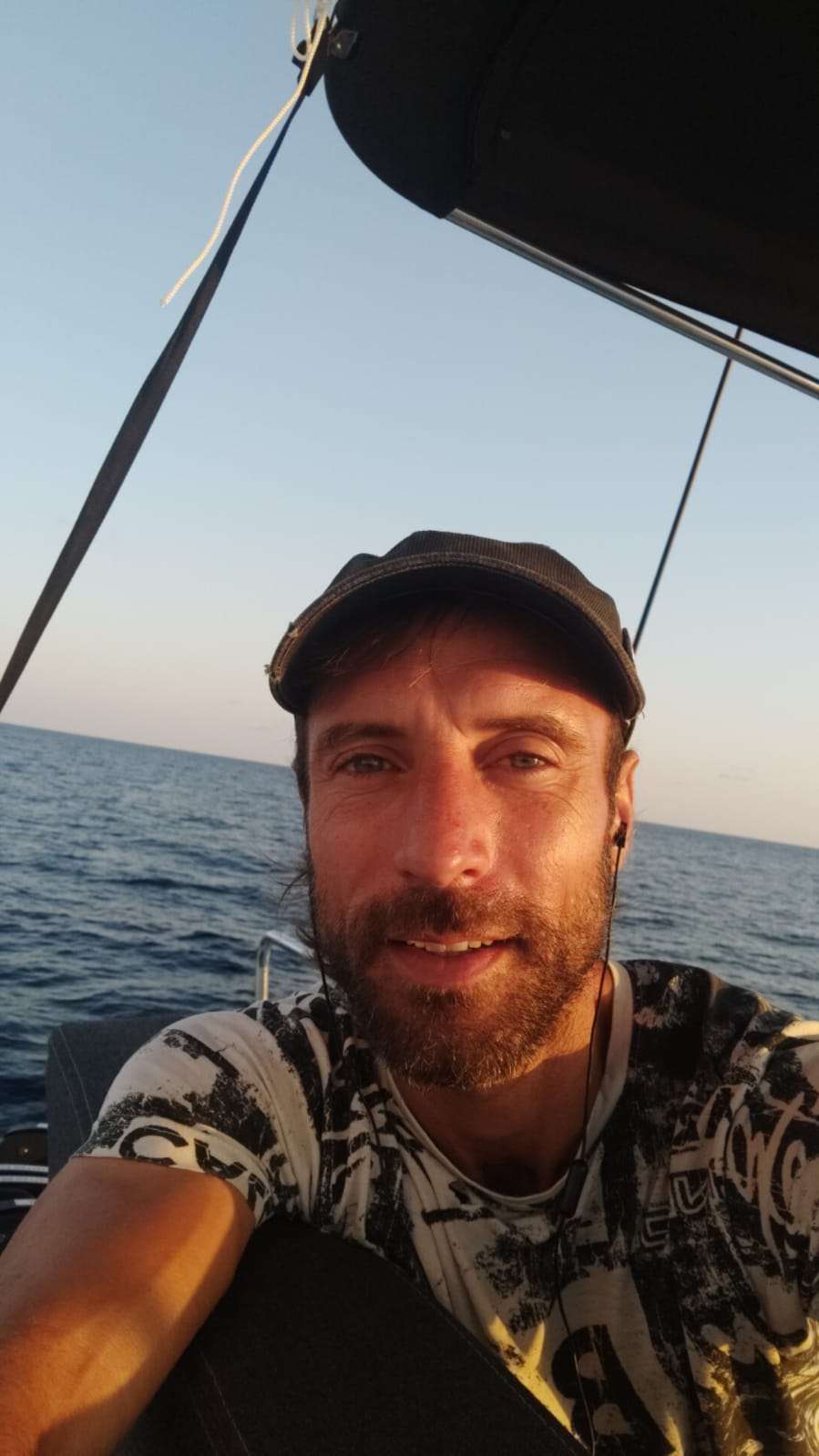 Captain
Ivan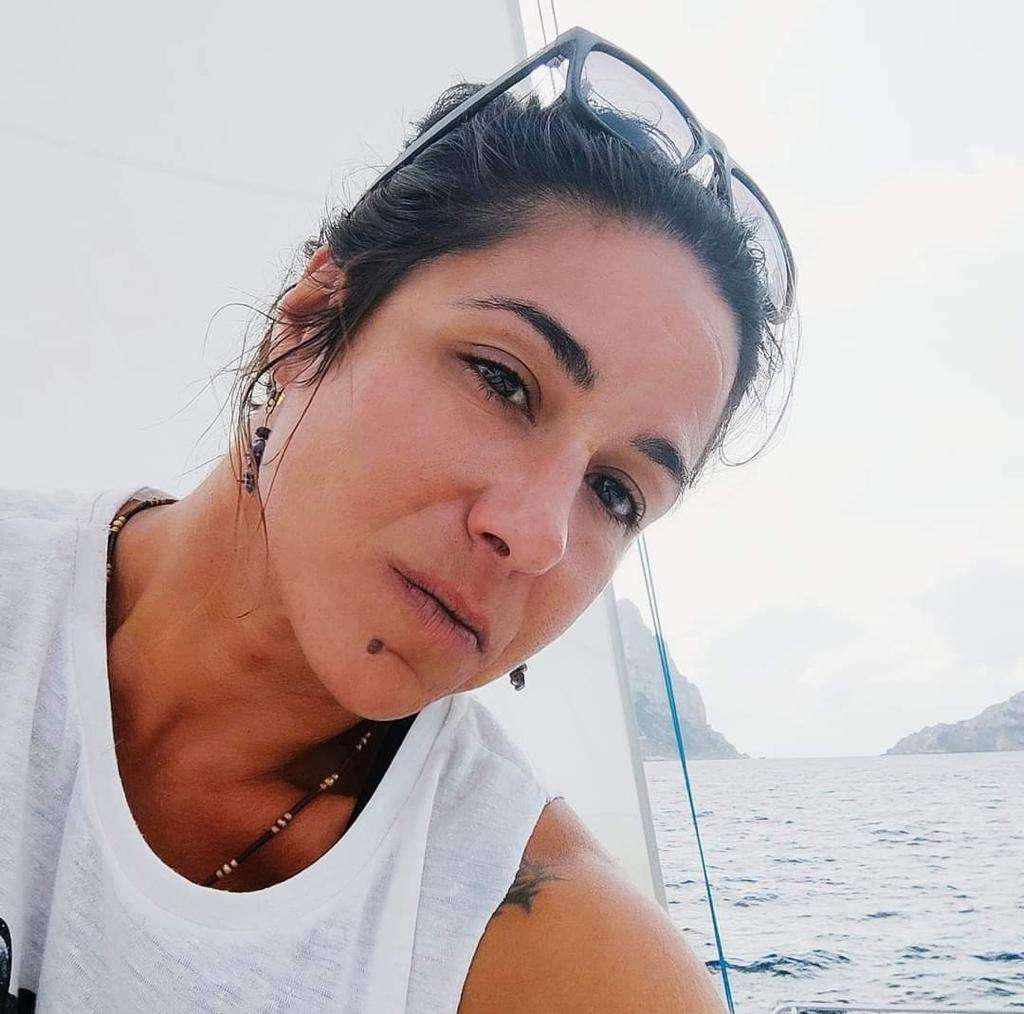 Chef/Mate
Rosa
Other Specs
Scuba Onboard
Yacht offers Rendezvous Diving only
ABIGAIL'S SAMPLE MENU
Buffet breakfast
Fruit fresh juice, tea, cofee, chocolate milk.
Cinammon french toast, sweet toast whit butter ham, salad toast with avocado, cheese, eggs, jam.
Creppes and fruit
Appetizers
Homemade guacamole with nachos.
Brochette anchoves.Assortment of canapes.
Crispy fried cheese with strawberry ham.
Salads
Italian salad capresse.
Apple salad with nuts, fresh cheese and mustard and honey vinaigrette.
Authentic peruvian cebiche.
Tabule salad.
Main Course
Fresh grilled or papillote fish with potatoes and roasted vegetables.
Gourmet burger with cheese and homemade caramelized onion accompanied by french fries.
Zucchini quiche, smoke salmon, cheese and dried tomato.Marinated chicken with potatoes and homemade alioli sauce.
Dinners
Entrecote with a delicius mashed potatoes and grilled vegetables.
Mediterranean seefood paellas.
Grilled praws or squid with green sauce accompanied by salad and vegetables wok.
Greek salad with tzatziki and moorish skewers.
Dessert
Chocolate and walnut brownie.
Different types of ice cream.
Salad fruit.
Reverse apple pie.
Ed Hamilton & Co. endeavors to provide the most up-to-date yacht information, availability and rate details, however, all information published on this site is subject to change without notice. Please contact us for the most current yacht information, availability and rate details.