Guests

8

Cabins

4

Model

Cat

Year Built

1999
Additional Rate Information
Additional Rate Information
Charter Rates Per Week
| Rate Period | Terms | 2 Guests | 3 Guests | 4 Guests | 5 Guests | 6 Guests | 7 Guests | 8 Guests |
| --- | --- | --- | --- | --- | --- | --- | --- | --- |
| Winter 2022 to 2023 | Inclusive | $24,000 | $24,500 | $25,000 | $25,500 | $26,000 | $26,500 | $27,000 |
| Summer 2023 | Inclusive | $24,000 | $24,500 | $25,000 | $25,500 | $26,000 | $26,500 | $27,000 |
Additional Rate Information

MINIMUM NIGHTS:  6
YACHT IS ACCEPTING BVI CHARTERS AFTER DECEMBER 1, 2022. (USVI ports preferred)
If cruising area includes BVI, rates are PLUS permits, licenses and fees which are to be paid by client.  
SLEEP ABOARD:  $250 per cabin. Sleep aboard the night before charter dates. Boarding after 4PM, welcome cocktails, then dinner to be taken ashore at client expense. Includes breakfast the next morning. Valid for 6 night charter or longer. Minimum 2 cabins.
EXCLUDES: Christmas and New Year's weeks.
HALF-BOARD: Includes: 7 breakfasts, 4 lunches & 3 dinners. Requires 3 lunches and 4 dinners ashore at client expense.
2/$23,700 3/$24,050 4/$24,400 5/$24,750 6/$25,100 7$25,450 8/$25,800
LOCAL FARE: Includes: 7 breakfasts, 5 lunches & 6 dinners. Requires 2 lunches and 1 dinner ashore at client expense.
2/$23,850 3/$24,275 4/$24,700 5/$25,175 6/$25,550 7/$25,975 8/$26,400
CHRISTMAS/NEW YEARS:
7 night minimum
CHRISTMAS 1-8 guests @ $32,200 – must end by 12/26
NEW YEARS 1-8 guests @ $32,200 – may not start prior to 12/27
Location Details
Summer Area: Caribbean Virgin Islands (US/BVI), Caribbean Virgin Islands (US), Caribbean Virgin Islands (BVI)
Winter Area: Caribbean Virgin Islands (US/BVI), Caribbean Virgin Islands (US), Caribbean Virgin Islands (BVI)
Hello from beautiful Virgin Islands! My name is Igor, but my friends call me Sky. I have been part of the boating community here for over ten years and have loved every moment of It. I try to connect my guests with the beauty, history and culture of this incredible place. My favorite boating activities are sailing and snorkeling; which I take guests to the best spots. I usually start my day with Yoga and guests are always welcome to join. Safety is my priority and I am a non-smoker and a non-drinker. I am very easy going and give my guests plenty of privacy unless they want to play table games or listen to some sea stories. I look forward to meeting and welcoming my guests onboard Felicia. Thank you and safe sailing!
Life is all about new experiences and dancing in the rain. Memories that last a lifetime. Meghan Ferguson, a self proclaimed Experience Manager, knows how to bring that to life. As a child, Meghan would sail the Caribbean on a charter with her brother and father each year. A sadness would overcome her every time the boat would dock – the vacation was over. So, she decided to turn her love of chartering into a career.
Growing up, Meghan's mother owned a restaurant in Hidden Valley Lake. She grew up in the restaurant industry and worked in many roles ranging from the front of the house to kitchen tasks. While in college, she focused on strengthening her culinary and fine dining skills. She was then recruited to work for Jeff Ruby Culinary Entertainment, where they specialized in entertaining guests from start to finish. One philosopher stated, "We have a live audience every night. Attention to detail is key to getting an applause at the end of the meal."
Meghan's "center stage" charisma furthered her career in the corporate arena as a traveling sales and technology trainer for Zillow Group. This venture enabled her to conduct training customer experience while also experiencing world class restaurants and extending her travel and palate to India, Vietnam, Thailand, Africa and Europe. When Covid changed the world, Meghan spent more time mastering her craft in the kitchen and decided to change her climate to the Caribbean. She worked for Virgin Islands Ecotour as a guide as well as a travel agent before returning to her true passion of chartering.
Expanding on the principles of her education within Culinary Entertainment of "People come here to celebrate life," Meghan excels at understanding her guests' dietary delights and wows them in presentation and palate. Celebrating life and creating culinary masterpieces for all palates is what Meghan loves to do.
| | | | | |
| --- | --- | --- | --- | --- |
| Captain | Igor Labzhinskiy | USA | 1965 | English |
| Crew | Meghan Ferguson | USA | | Eng |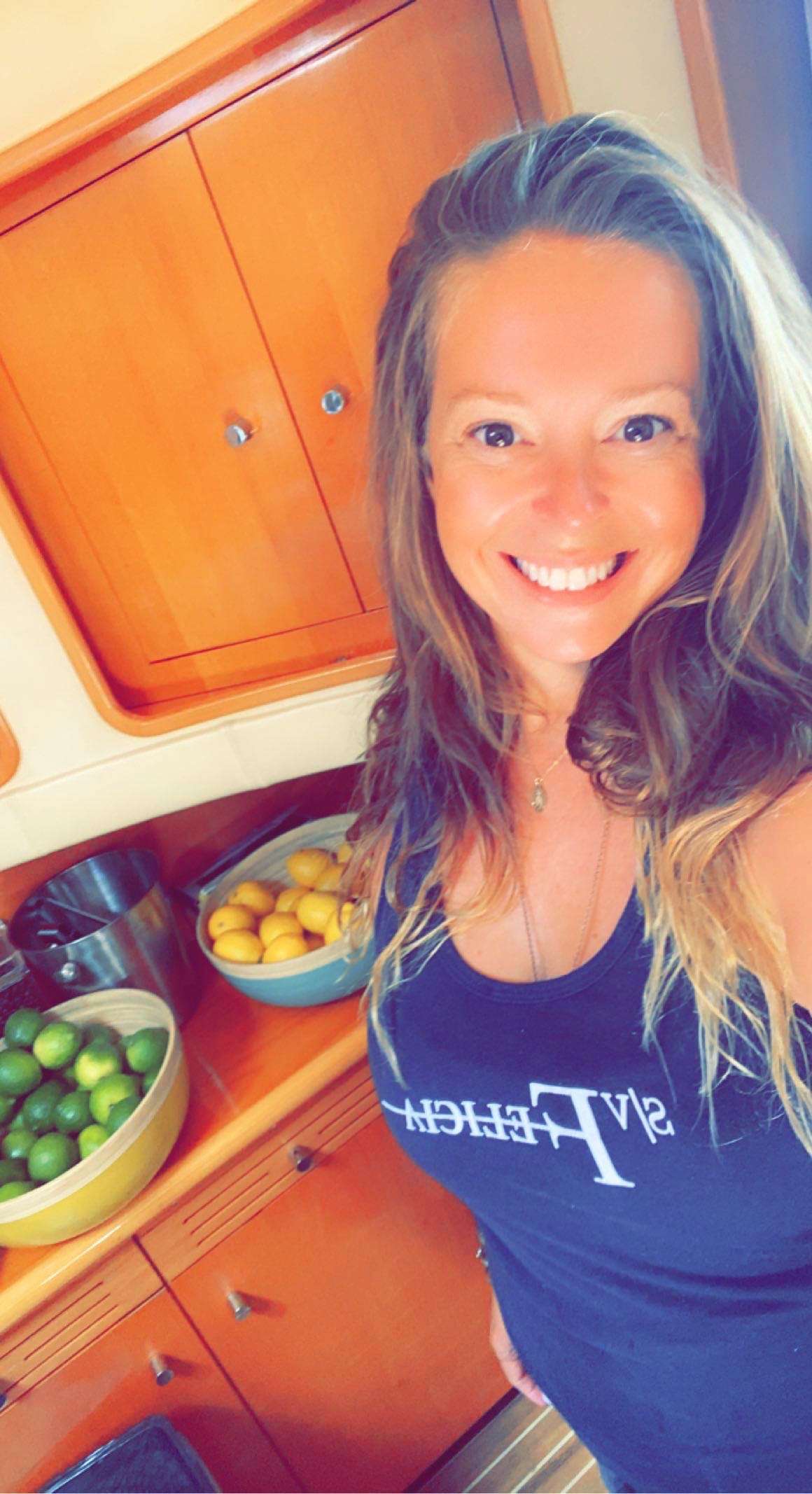 Captain
Chef Meg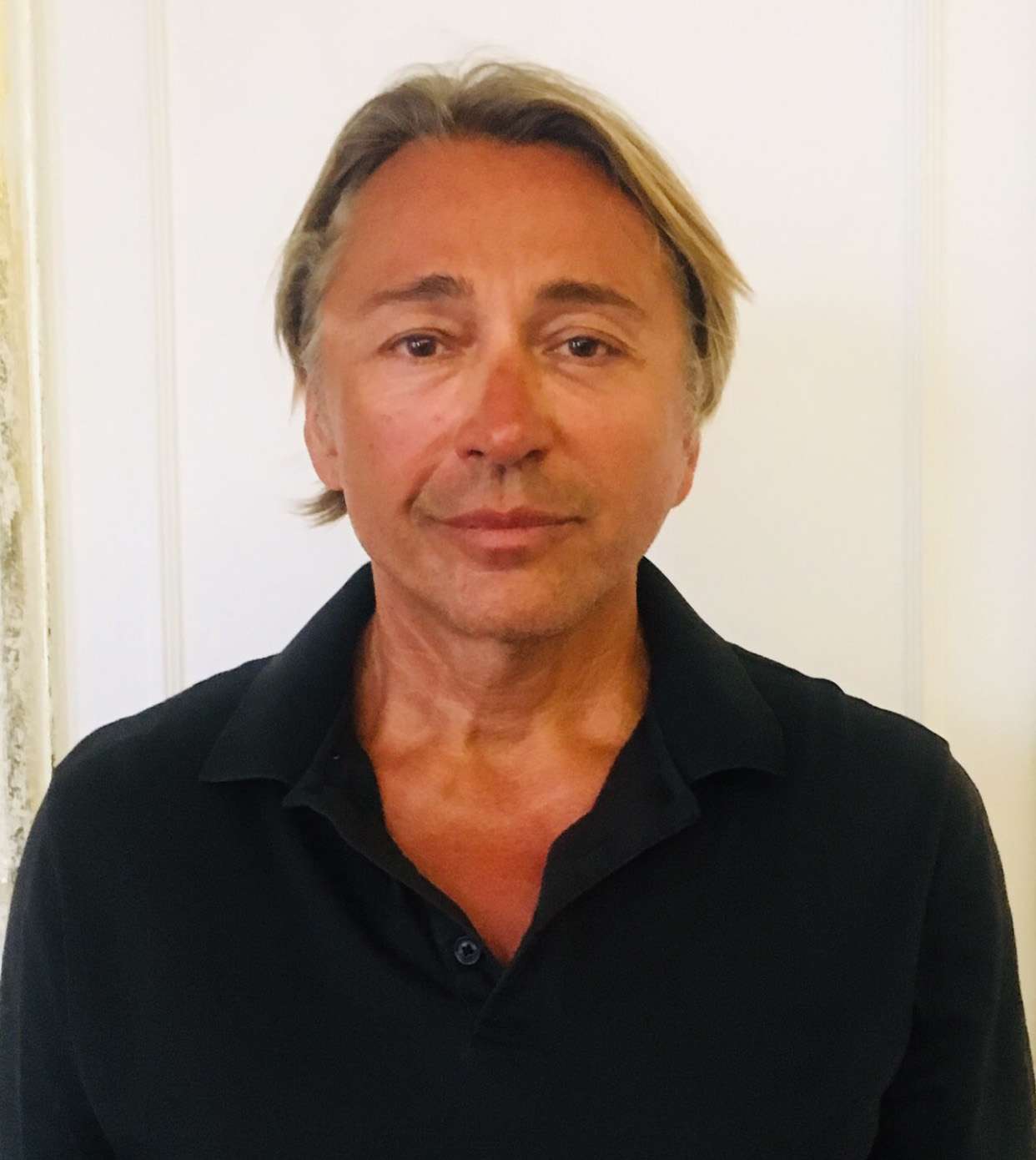 Captain Igor
General
Guest Smoke
Aft transoms only
Min Child Age
Any age, babies welcome!
Leisure
Dinghy
15' RIB center console
Other Specs
Other Pickup
WE or NC for BVI
Turn Around
48 preferred, 24 inquire
Engines
2 x Yanmar 140 HP Turbos2 x 18Kw generators
Fish Permit
NO BVI FISHING AT THIS TIME
Swim Platform
Scoop Steps
Boarding Ladder
S/S off scoop steps
Fish Gear Type
Trolling and Casting
Green Other
Eco friendly cleaning productsLimited use of plasticsSolar panels
Scuba Onboard
Yacht offers Rendezvous Diving only
Other Entertain
DVD player in King & Queen cabins
Sat TV w/DirecTV in salon & King cabin
220 volt hair dryers provided in each cabin
Ice Maker
Bar / Salon
3 Bean Bag Chairs
Can shade the forward part of boat
Yoga mats & meditation pillow
Dry bags



Other Toys
Floating flamingo
Wakeboard
Noodles
Towable tube
One center-line master cabin with walk-around king berth, en-suite head with electric toilet and stall shower. Three queen cabins, each with private en-suite head with electric toilet and stall shower. The crew cabin forward port with their own en-suite head.
Felicia has a spacious main salon with a beautiful bar for happy hour as well as formal dining. Aft deck has two tables for alfresco dining and lounge area. Forward trampolines offer a vast lounge area.
Cabins have individual A/C controls.
Day1BreakfastAvocado toast, chocolate chip toast, cinnamon toast, peanut butter banana toast with a variety of buttersLunchItalian bowtie pasta/gluten free with colourful fresh peppers lightly sauteed spinach finished with crumbled feta cheese salami and thick cut pepperoniDinnerAsian Salmon dinner with shrimp substitute served with mini roasted potatoes and asparagusDessertRaspberry layered tort finished with white chocolate and fresh berriesDrink of the day
MimosasDay 2BreakfastPastry filled quiche vegan/vegetarian and delicate meats and cheeses. Fluffy with a flaky crustLunchGourmet Grilled Cheese & Tomato SoupDinnerFish tacos – grilled mahi with pineapple cabbage slaw and topped with fresh guacamoleDrink of the day
Miami ViceDay 3BreakfastRum infused bananas foster french toast – Brioche style french toast soaked in vanilla and cinnamonbatter flash fried and then finished off with rum infused maple syrup fresh bananas and walnuts.LunchBloody Mari Bar with garnish the size of lunch. Sliders, bacon and seitan, stuffed olives, loaded tots…a tower of toppingsDinnerItalian Night – lasagne, alfredo, pesto pasta and salad served with fresh breads, olives and cheeseDessertDouble chocolate cakeDrink of the day
Bloodies and ScrewdriversDay 4
BreakfastBuffalo chicken eggs rolls – Asian styled eggrolls filled with fluffy eggs, veggies hot sauce and dipping optionsLunchAn afternoon in the Mediterranean Sea – Spinach Pie – filled with ricotta, phyllo dough green onion served alongside with a large greek salad and topped with feta cheese and fragrant olives.DinnerHawaiian Luau – Grill night – skewers filled with chicken, shrimp teriyaki, green and red bell peppers, grilled pineapple and coconut riceDessertBrown sugared grilled pineapple served atop angel food sponge cake finished with vanilla bean ice cream and warm caramel syrupDrink of the day
Mojito Madness – muddled strawberry or blueberry, lime and mintDay 5BreakfastButtermilk pancakes – fluffy with real buttermilk and an assortment of toppingsLunchFancy Flatbreads – meat, vegetarian and fruit pizzas loaded with tasty toppingsDinnerSteak garlic mashed potatoes and carmelized brussel sproutsDessertLemon lovers cakeDrink of the day
Spicy Jalapeno cilantro Margaritas with Strawberry SwirlDay 6 BreakfastEggs Benedict served atop goetta or crab cake patties finished with a fragrant hollandaise sauce and fresh herbsLunchRaspberry goat cheese salad with candied walnuts and ahi tuna with a sesame wasabi dressingDinnerCreamy garlic scallops risotto served with sauteed mushrooms and garlic spinachDessert
Birthday/Celebration cakeDrink of the day
Birthday cake/ Celebration shots – godiva white chocolate liqueur, cake vodka finished with frosting and sprinklesDay 7BreakfastBreakfast of champions – Scrambled eggs a variety of breakfast meats and non-meat alternatives, onions, peppers and cheesesLunchFresh rotisserie pulled chicken caesar salad freshly shredded parmesan garlic croutons and ground cracked black pepper served with potato soup topped with bacon scallions and cheeseDinnerShrimp Feast – Coconut shrimp, popcorn shrimp, buffalo shrimp, garlic lemon butter shrimp, bbqshrimp, and bacon wrapped shrimp served with gluten free pasta and alfredo sauce and sauteed squash and zucchiniDrink of the day
Bushwhacker with fresh coffee and chocolate covered espresso beansShip's BarVodka: Tito'sRum: Cruzan (3-4 Flavors, a Dark, and a Light)Bourbon: BulleitGin: Bombay SapphireTequila: MilagroChampagne: La Marca ProseccoWine: ($12-$15 bottles typically) Josh, 19 Crimes, Apothic, Matua, Dark Horse, Oyster BayCordials: Grand Marnier, Espresso Vodka, Amaretto. Frangelica Beers: ST. John Brewer's, Leatherback Brewery, Corona
Ed Hamilton & Co. endeavors to provide the most up-to-date yacht information, availability and rate details, however, all information published on this site is subject to change without notice. Please contact us for the most current yacht information, availability and rate details.